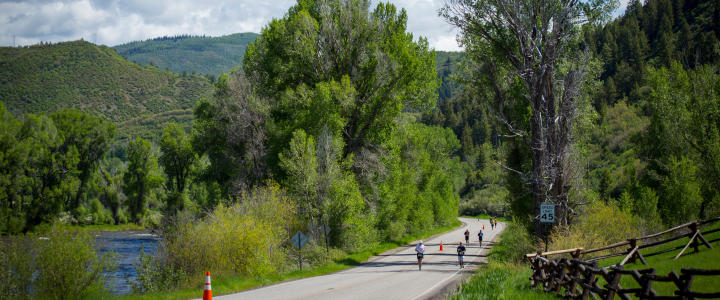 You signed up for the Steamboat Marathon, Half or 10K, congratulations! While in some cases the first steps are always the hardest, things don't always work that way with running. Registering for the race with "keyboard courage" is arguably the easy part. And after you've paid your registration and received that confirmation email, you're probably thinking, now what?
Worry not! We are here to help you on your marathon, half-marathon, or 10k journey to help you have a successful race. The first step to any race training is to have a plan. Whether your race is five or three months out, your training should be about building a base, both mentally and physically.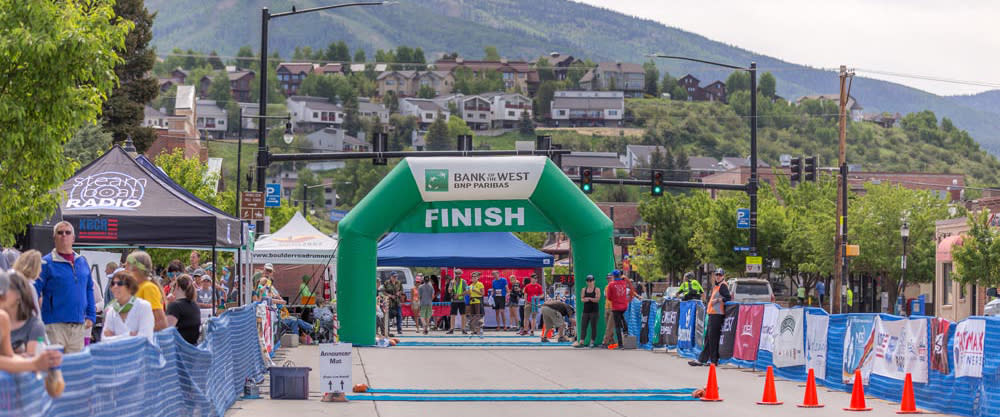 Create a Training Plan
Getting outside when it's dark and cold in the winter months can be a challenge, but that effort also makes the spring and summer runs much more pleasant. Developing a strong training plan early is key to finding a rhythm and committing to the goal. There are many free training plans available online with weekly mileage recommendations for every experience level. You want to make sure your training plan builds up to longer runs, includes cross-training days, and allows for rest days throughout the week. One paid plan we have previously mentioned is Training Peaks. You can enter your workouts, see an average weekly breakdown, and get other tips to get you ready!
You can also explore working with a coach at your gym. If you're a Steamboat local, Old Town Hot Springs has various programs with personal trainers to help you not just with your running, but also with cross-training. Coaches can help with accountability and are great at answering your questions. OTHS also offers group exercise classes (free if you're a member!) for your active days that don't include runs. Plus, if you're someone who hates running in the cold and prefers a treadmill, joining a gym is a great way to stay motivated in the winter.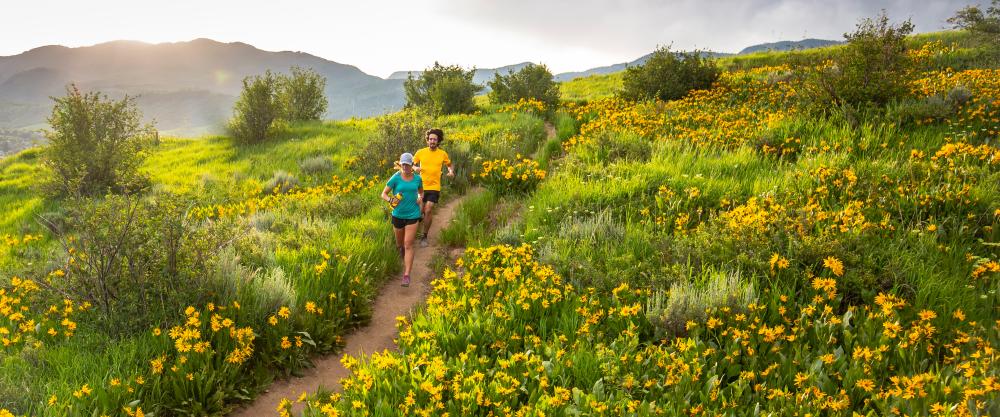 Set Expectations for this Course
Use your training plan to help you determine your race goals. When you're working on your plan and figuring out your pace, keep in mind that this is a marathon smack in the middle of the Rocky Mountains. We're not going to lie: the Steamboat Marathon is a challenging race. The full marathon starts at an elevation of over 8,000 feet. For you flatlanders, that's over a mile above sea level, and it does make a difference! Some people find it harder to breathe at a higher altitude, but not enough to sabotage your race. Just know that if you aren't used to training at altitude, you might experience a slower pace. 
Take a good look at the elevation profile of the race and you'll see that there is an overall decrease in elevation. But that doesn't mean that the race is all downhill. We often hear finishers saying that they thought the race was all downhill. It isn't! There are downhill sections, but it is in general a rolling course, so expect some hills along the way. Part of the appeal of the race is the incredible scenery along the course, so be sure to take in that beautiful scenery as you power up (and down) the hills.  
Nutrition
While getting out there and completing runs is the first step, another important part of your training plan is the food you are putting into your body. Creating a solid nutrition plan during your training, and not a week before the race, is the best recipe for success. First, don't get swayed by diets and do anything drastic with your nutrition. Just like running and exercise, your body needs to be eased into any changes you decide to make. With your new training plan in place, make sure your body is getting enough fuel including whole foods, plants, complex carbohydrates, and healthy protein. You can even talk to a registered nutritionist to help get you on track! Don't forget to drink plenty of water and invest in a hydration pack for you to carry water on your longer runs.
Know Yourself
Know yourself as a runner and learn what makes your body happy. Don't be afraid to try out new gear you want to use and wear or experiment with various playlists. While consistency is key throughout your training plan, if you are sick or are having an off day, know when it's ok to reset. It is important that you build up to longer runs and more challenging workouts. Sticking to your plan, resting on recovery days, and eating healthy are all important starting steps to your marathon preparation! 
Stay tuned for more posts about marathon training and be sure to follow us on Instagram for more tips. See you at the finish line!