Shop Local Steamboat
Shopping local is the act of everyday consumers, like you, making the decision to buy your produce, clothing, and day-to-day items from a local business instead of going to a large retailer. Right now, small businesses need us more than ever. Here are 5 reasons to shop local throughout the year!
1. More Money Stays in the Community
Studies show that $.70 out of every $1 spent local stays local. Compare that to $.43 out of every $1 spent at national chains!
2. Sustainable and environmentally friendly
Shipping costs across the country create an estimated 1 billion metric tons of C02 per year. Shop local, ship less.
3. Support local nonprofits
Did you know that small, locally owned businesses donate 250% more than large, national businesses to community causes?
4. Tax support for city services
Shopping locally funds schools, police, fire services, parks and many other amenities you enjoy in town!
5. Promote competition and diversity of business
Shop local to support businesses and drive economic vitality to create more choices and business diversity.
Steamboat Chamber Member Specials
Check out special offers from Steamboat Springs Chamber members below.
Retail
Steamboat Springs has a large selection of retail stores to fit every shopper's needs. Take a stroll down Lincoln Avenue, a walk around the mountain area, or a short drive to the multitude of stores throughout town to find everything you could possibly need. It's never been easier to shop locally in person or event online! Bring a piece of Steamboat into your home and support small, local businesses.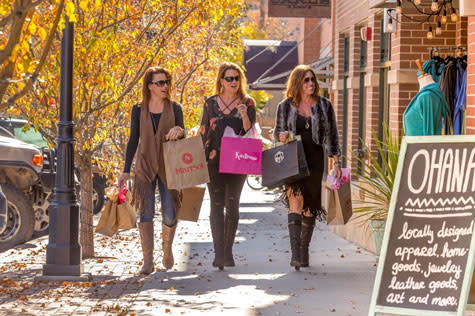 Restaurants
Show your love for your favorite restaurants! There are 130 restaurants, bars, breweries, chophouses, and cafes that need your support. Oftentimes these restaurants source their ingredients from local farms meaning your support stretches further than you might think. Even if you can't make it to your favorite restaurant this summer, you can buy a gift card now to use later.
Experience Steamboat
Immerse yourself in Steamboat's rich culture by visiting one of our many museums, galleries, or escape room. Summer outdoor experiences are better than ever, choose from hot air ballooning, biking, hiking, horseback riding, fly fishing, or even stand-up paddleboarding! Check out some of our performing arts venues offering shows throughout the summer. Why not blend in like a local while here?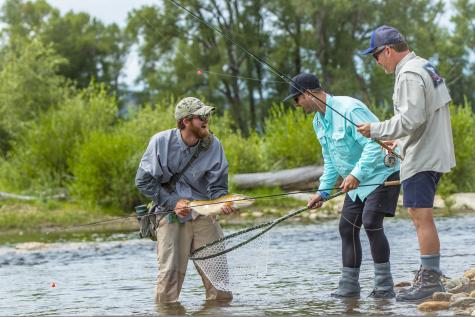 Health and Wellness
There's never been a better time to give yourself, a friend, or a loved one the gift of wellness. Whether you're interested in physical wellness including high-impact training and a yoga flow or rejuvenation and relaxation with a facial and massage – Steamboat has you covered. Purchase a gym membership or take advantage of virtual experiences, or visit one of our many spas this winter to help you find that ultimate high.