Venue Guide
Steamboat Springs has many wedding venue options for your picturesque wedding or event site. Whether you are looking for a guest ranch setting, the quaint atmosphere of the Botanic Gardens, or the breathtaking view from a mountain top, let us help you find the spot where you will make memories to last a lifetime.
Steamboat Springs and the beautiful Yampa Valley can offer many unique alternatives for the site of your event.
For your convenience, Steamboat Central Reservations can accommodate all your lodging, travel, and activity needs. Call (877) 754-2269.
On the Mountain 
Mt. Werner / Steamboat Resort 
The "Silver Bullet" eight-passenger high-speed gondola can whisk you to the top of the Mt. Werner Ski Area. The adventuresome can even get married on skis, mountain bikes or on horseback. Or opt for one of the several intimate lodges located on and around the mountain. More on the Steamboat Ski & Resort. 
The Steamboat Grand 
Located at the base of the mountain. Options include an amphitheater, ballroom, tent, outdoor pavilion, or poolside. More information on the Steamboat Grand.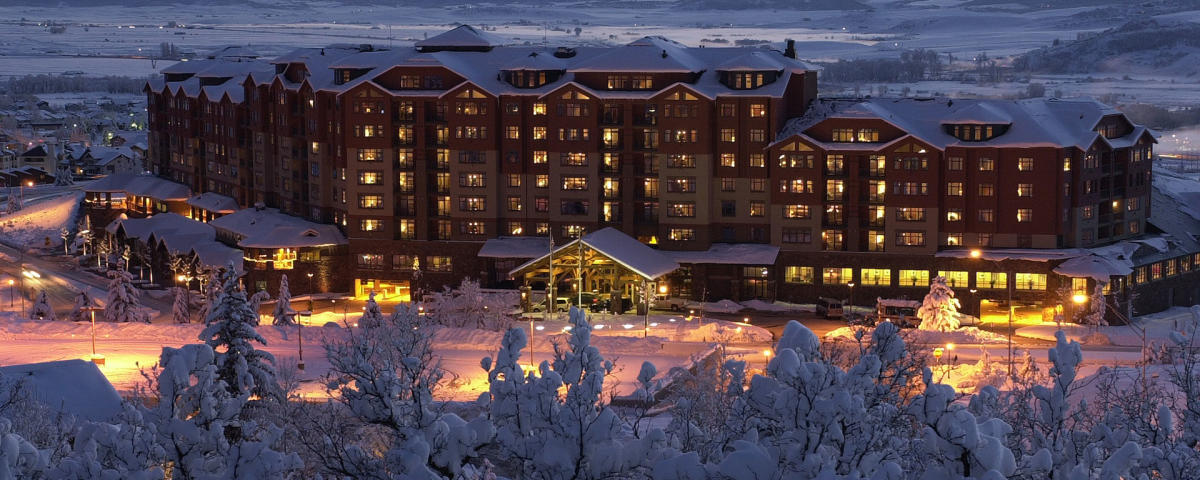 In Town 
Art Depot
The historic Art Depot is located off of 13th Street- just blocks away from the heart of downtown Steamboat. Functioning as an art gallery this is a beautiful location to hold a wedding reception. For more information contact the Steamboat Creates.
Botanic Gardens
Located on the Yampa River Core Trail. More information on the Botanic Park.
Bud Werner Memorial Library 
Located along the Yampa River in downtown Steamboat Springs, the Library is a great central location for any event. More information on the Bud Werner Library. 
Colorado Mountain College
Colorado Mountain College is conveniently located just above downtown Steamboat Springs with beautiful views of the Yampa Valley and downtown Steamboat Springs. It's the perfect spot to hold your wedding and reception. For more information contact Quincee Cotton at 970-870-4431.
Olympian Hall
Olympian Hall is located at the base of Historic Howelsen Hill, home to the oldest operating ski area in Colorado, and conveniently located downtown Steamboat Springs. The lodge can accommodate a large crowd with the ski area as a backdrop. For more information call (970) 879-4300.
Restaurants
Several restaurants in town offer venue rentals for events and weddings, ideal for smaller groups. Find out more on the dining options in Steamboat Springs. 
Steamboat Springs Community Center
Located on the west end of Steamboat along the Yampa River, this modern facility is the perfect venue for a reception any time of year. Find out more on the Community Center on the City of Steamboat's website.
Steamboat Social Club
Steamboat Social Club has an indoor/outdoor heated patio with stunning mountain views is the perfect venue for your upcoming events. With multiple seating arrangements, a state-of-the-art sound system, a high-definition projector, a bar, a plant photo wall, and mood lighting, they guarantee an unforgettable experience for you and your guests.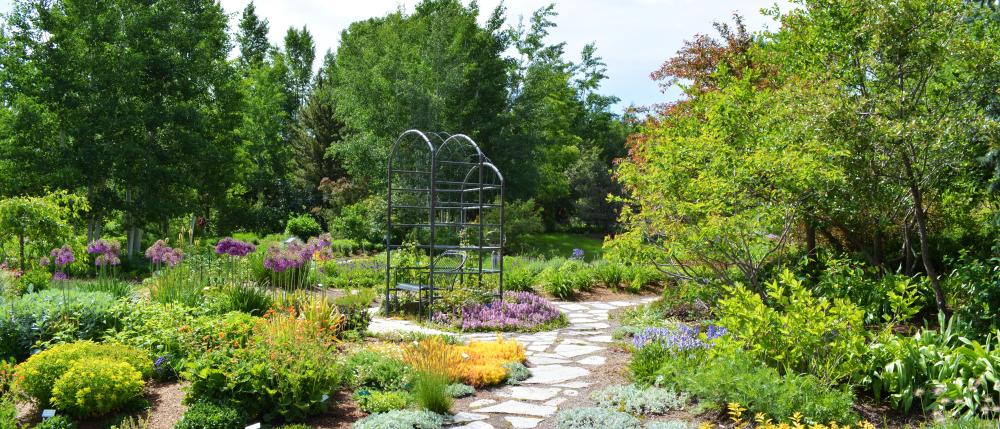 Outside of Town 
Catamount Ranch and Club
Choose from a variety of stunning wedding and reception venues where each season provides a truly unique experience. The breathtaking beauty of the private 530-acre Catamount Lake offers a piece of unspoiled Colorado with expansive views of distant mountain peaks. More information on Catamount Ranch.
Fish Creek Falls
Located just 3 miles from Steamboat Springs, this 283 foot majestic waterfall and historic bridge may offer that natural, outdoors feeling which you are seeking. Reserve with the Forest Service by calling (970) 870-2299. Weddings are not permitted May - September. More on Fish Creek Falls
Flying Diamond Ranch
Located high in Colorado's Rocky Mountains, just a 15-minute drive from Steamboat Springs, the Flying Diamond Ranch Wedding Venue is conveniently close to town yet surrounded by thousands of acres of forever pristine ranchlands. More on Flying Diamond Ranch.
Glen Eden Resort
Located just past the historic Clark Store, Glen Eden offers a more rustic feel in a beautiful setting along the Elk River. More on Glen Eden Resort.
Guest Ranch
To experience the prevailing spirit of the West, you might consider the complete services of one of the guest ranches.
La Joya Dulce
Enjoy valley and mountain vistas for miles from the La Joya Dulce ranch that overlooks the beautiful Elk River Valley just minutes from Steamboat Springs.
Lucky 8 Ranch 
Located near Steamboat Springs, Lucky 8 Ranch is a working bison ranch that welcomes guest year-round. More on Lucky 8 Ranch.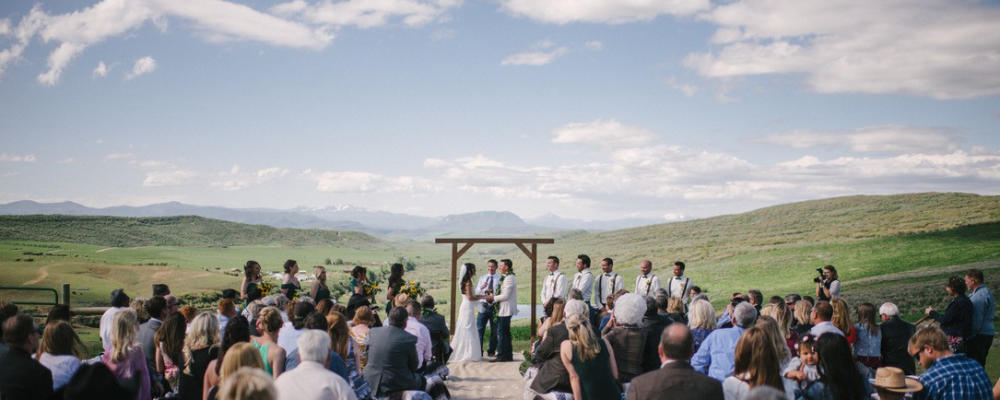 Perry-Mansfield
The Steinberg Pavilion offers a picturesque setting amongst aspen groves located near the bottom of Buffalo Pass. More on Perry-Mansfield.
Steamboat Lake/Pearl Lake State Parks
These two sparkling man-made lakes are nestled in a valley at the foot of majestic Hahn's Peak, west of the Continental Divide. Outdoor recreation is the attraction of these areas adjacent to the Routt National Forest. Reserve with the state park by calling (970) 879-3922. More on Steamboat Lake and Pearl Lake
Stagecoach State Park
Located in the upper Yampa Valley, once the site of large farms/ranches, and coal mines, this large water facility offers a variety of recreational activities and excellent views of the Flattop Mountains. Reserve with the State Park by calling (970) 736-2436. More on Stagecoach
Book Your Colorado Mountain Vacation