Colorado Historic Hot Springs Loop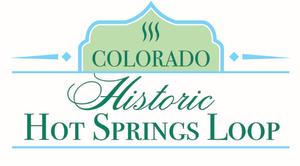 Thermal hot springs flow abundantly throughout the Colorado Rocky Mountains. For centuries people have been using these pools as a way to enhance wellness and enjoy our beautiful mountain settings. With endless outdoor adventure across Colorado, it makes sense that the best way to rejuvenate those sore muscles and relax is to soak in natural hot springs.
Steamboat Springs is proud to be a part of the Colorado Historic Hot Springs Loop (CHHSL) where four premier hot springs destinations in the western part of the state have formed the 720-mile route. The CHHSL showcases some of the most popular hot springs attractions in the country. There is so much variety: from intimate private baths to the world's largest mineral hot springs pool. Each of the facilities offer unique features like vapor caves, hot pots, terraced pools, enormous travertine formations and fun-filled aquatic centers. 
Steamboat Springs
Experience a Splash of Western Charm
Long before Steamboat Springs was known for its world-class ski resort, the 150 geothermal hot springs that dotted the landscape were revered among Native Americans and pioneers alike. Regarded as relaxing and healing for the mind, body and soul, it was a bubbling hot spring that inspired the name of the town. Today, two hot springs offer unique and memorable experiences. Whether you're looking for a fun afternoon for the family or a leisurely soak for those sore legs after a day of hiking or skiing, Steamboat's hot springs have something for you. Get up to Steamboat Springs any time of year to experience these unforgettable hot springs.
Rustic relaxation at Strawberry Park Hot Springs
Holding true to what makes them so unique, the Strawberry Park Hot Springs blend pure nature with unique stone masonry in an incredible setting. Imagine relaxing in 104 degree mineral water while Steamboat's famous Champagne Powder gently collects in the surrounding forest. Enjoy a massage in one of their beautiful private massage huts or a watsu therapy in their private pool. Nestled in an aspen grove in the mountains about 15 minutes from downtown Steamboat, the wilderness setting highlights the rustic beauty of the Yampa Valley.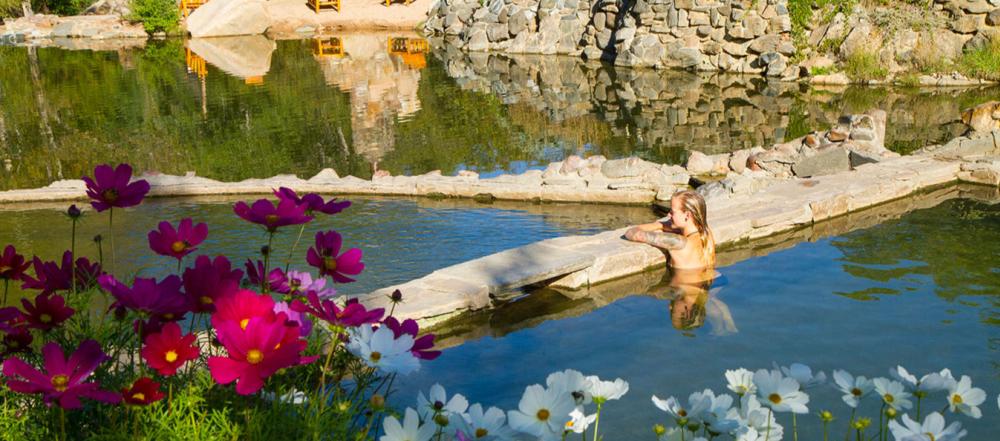 Fun for the Family at Old Town Hot Springs
The swimming and soaking pools of Old Town Hot Springs served as a gathering and bathing place for the Ute Indians who first settled in the area. They were referred to as "medicine" springs and visited for their sacred physical and spiritual healing. In the late 1800s, it was a social spot for the early homesteaders. Today, Old Town Hot Springs is located in the heart of downtown and offers hot springs-fed pools, two waterslides, a climbing wall, and a newly remodeled fitness center. Come experience the rejuvenation of the 8 different hot spring pools after a day of adventure.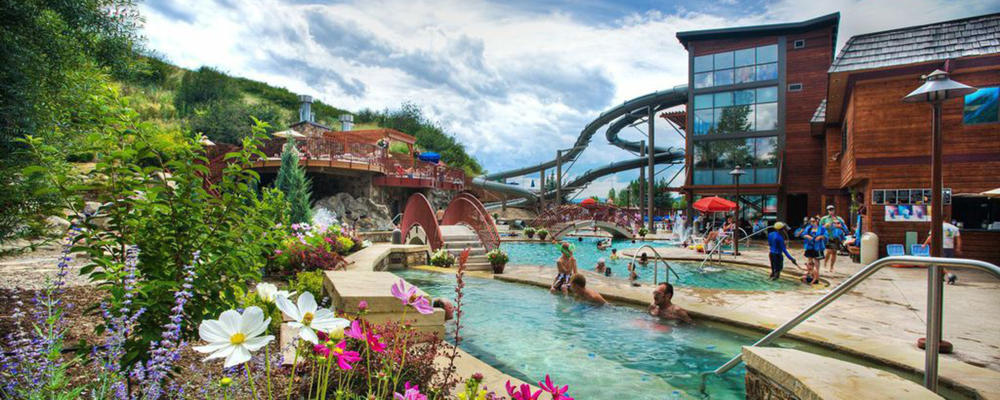 Pagosa Springs
Refreshingly Authentic
Located in the San Juan Mountains in southwest Colorado, Pagosa Springs is surrounded by three million acres of wilderness and national forest areas. Home to the world's deepest geothermal aquifer, the Great Pagosa Hot Springs was discovered hundreds of years ago by the Southern Ute Indians and was respected for its rejuvenating and healing qualities. Learn More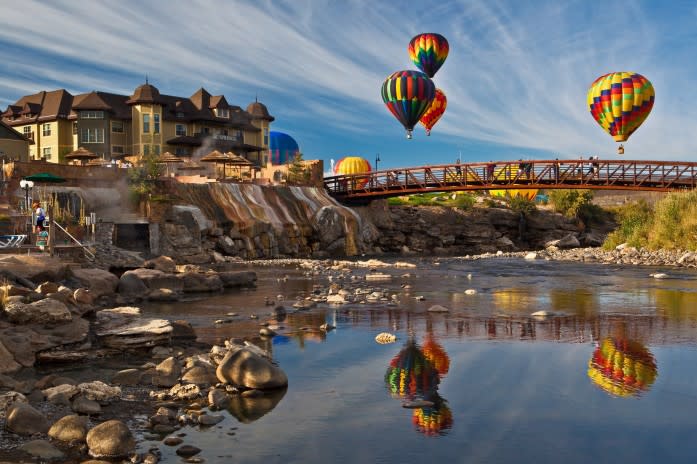 Chaffee County
Hot Springs & Cool Adventures
Nestled along the Continental Divide, the welcoming mountain towns of Buena Vista and Salida are bustling outdoor recreation destinations. From historic and rustic to state-of-the-art spa facilities to cabin hideaways and unique natural creek soaking, the hot springs in Chaffee County (Buena Vista and Salida, Colorado) offer something for everyone. Learn More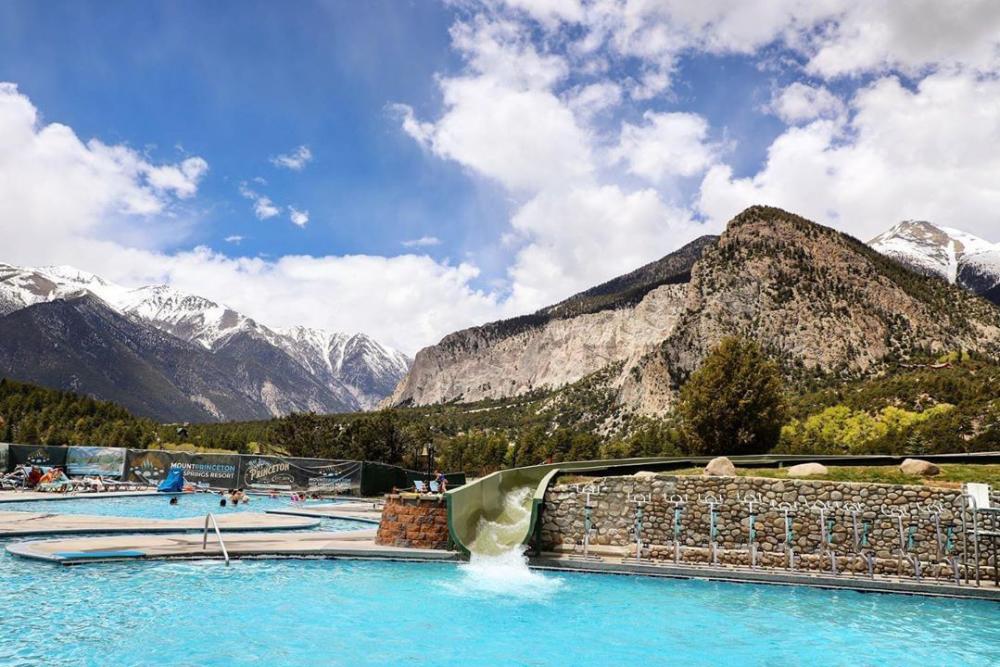 Glenwood Springs
A Recreational Paradise Courtesy of H20
Glenwood Springs, Colorado is located in the heart of the Rocky Mountains and is home to the Glenwood Hot Springs, considered the world's largest mineral hot springs pool, Iron Mountain Hot Springs, and the Yampah Vapor Caves, a naturally occurring underground steam bath. Ideal for both family fun and those seeking solitude. Learn More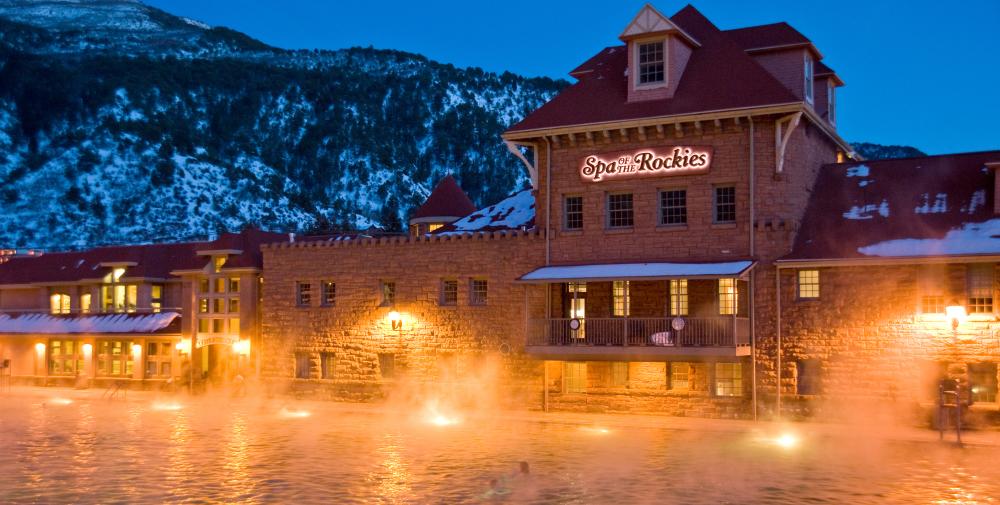 Colorado Historic Hot Springs Map