Meet Our Team
The Steamboat Springs Chamber has seven full-time employees managing the economic development, destination marketing, and community development departments.
Steamboat Springs Chamber Staff
Kara Stoller
Chief Executive Officer
(970) 875-7007
Email Me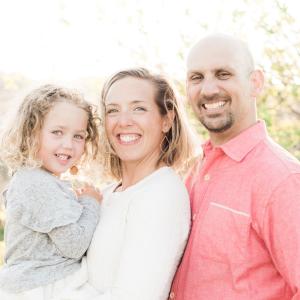 Kara's responsibilities at the Chamber include oversight and administration of all operations of the Chamber. She also partners with the City of Steamboat Springs, Routt County, and numerous affiliated organizations. Kara works with the Board of Directors to create an annual program of work and budget to guide the efforts of the tremendous Chamber staff.
Kara is originally from Philadelphia (Go Eagles!), and when not at the office, some of her favorite activities include skiing at the resort or in the backcountry, mountain biking, hiking, golfing, and camping. She also serves as a member of Ski Town Rotary, Northwest Colorado Broadband Board, First Impressions Council, is a Mountain Village Partnership Ex-Officio Board Member, served as the Parks and Recreation Commissioner from 2011 - 2015 and is a graduate of Leadership Steamboat. In 2016, she was honored with the Twenty Under Forty Outstanding Young Achievement Award.
Sarah Leonard
Business Development Director
(970) 875-7006
Email Me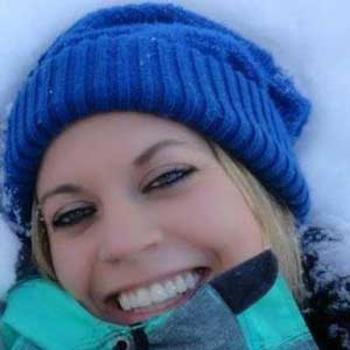 The Chamber Business Development Department exists to create long-term value, increase and expand opportunities for growth, collaboration, and success of both our member businesses and our internal operations. Sarah oversees the Program Manager and Membership Manager and leads efforts on special projects.
Sarah is originally from Steamboat Springs and enjoys time in the sunshine, live music, camping, tubing the river, watching the latest movies, and is an avid happy hour enthusiast. Sarah is a Leadership Steamboat Graduate and sits on several local boards.
Laura Soard
Marketing Director
(970) 875-7002
Email Me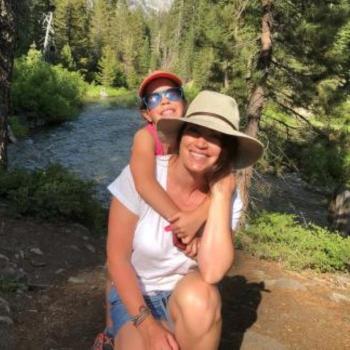 Laura is the Marketing Director at the Chamber, responsible for creating and executing the destination non-ski season marketing plan for Steamboat Springs in both national and regional markets. The Chamber Marketing Committee helps Laura and her team create the annual marketing plan. She also facilitates research projects including surveys of summer visitors and cooperative advertising opportunities on behalf of various Steamboat Springs businesses.
Laura grew up in Upstate New York and made her way to Steamboat to live the Colorado dream. Out of the office, she spends as much time outside as she can, trail running, mountain biking and hiking all over Steamboat and around Colorado. Laura also enjoys reading, traveling near and far, and spending time with her two favorite people: her husband and daughter. She's passionate about empowering kids and volunteers as a senior mentor with Partners of Routt County, Girls Scouts and in local schools.
Cecilia Morter
Programs Manager
(970) 875-7000
Email Me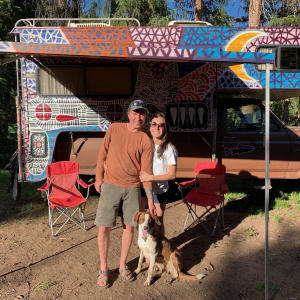 Cecilia is responsible for leading, planning, and producing Chamber events and programming, currently including the Thrive Together Women's Summit, Navigator Awards, Economic Summit, business education programming, networking events and mixers, and the Chamber's Shop Local Program. She is the Chamber contact for Winter Carnival, the July 4th parade, and the Steamboat Marathon. She also heads the evaluation against value to membership of ongoing programs and events, and the creation of new ones.

Cecilia is from Wisconsin (Go Packers!) and loves anything adventure-related: travel, camping, snowboarding, hiking, climbing, etc. She also knows that no adventure is complete without delicious food and celebratory drinks. She has a 1.5-year-old that she is so excited to raise in the mountains. She serves on First Impressions and is a member of the Steamboat Young Professionals Network.
Angelica Salinas
Membership Manager
(970) 875-7004
Email Me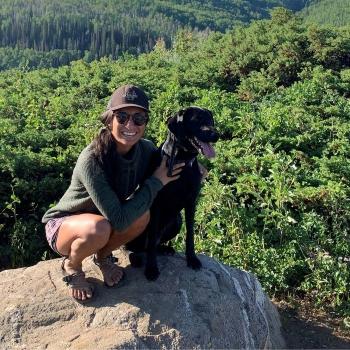 Angelica is the Membership Manager at the Chamber, responsible for developing and maintaining strong relationships with the business community. She manages the Chamber membership program including membership sales, retention, benefits, networking events, and the member database. Angelica is also in charge of communicating the value of Chamber membership through member-facing communications.
Angelica grew up in San Antonio, Texas and earned a B.S. in Marketing and a B.A. in English Literature from Santa Clara University. She is passionate about youth development and works as Executive Director for local nonprofit Whiteout Volleyball Club. She also serves on the Young Professionals Network board of directors and as Vice President of the Steamboat Sports Barn board of directors. When she's not working, some of her favorite activities include running, mountain biking, skiing, and backpacking with her partner Adam and their crazy pup Bowie.
Alexis Herman
Marketing and Administrative Coordinator
(970) 875-7003
Email Me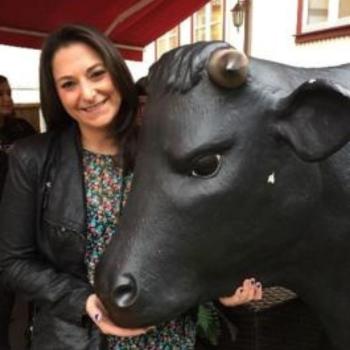 Alexis is the Marketing & Administrative Coordinator at the Chamber, responsible for assisting in marketing efforts, media and public relations and general administrative support. She is responsible for managing the Steamboat Springs Chamber office as well as the Visitor's Center. Alexis manages all meeting logistics for the Chamber Board of Directors, Economic Development Council, Marketing Committee, Local Marketing District, and Lodging Association and collaborates across all departments to support the overall efforts of the Chamber.
Alexis grew up in Teaneck, New Jersey (J-E-T-S!) and earned a B.B.A in Marketing and Sport, Event and Hospitality Management from The George Washington University. She moved to Steamboat from New York City for the 2018 winter season and was struck by the "Yampa Valley Curse." In her free time, Alexis enjoys traveling, skiing, hiking, discovering new and delicious restaurants and strolling for miles down the Yampa River Core Trail.
Kenzie Meadows
Digital Content Manager
(970) 875-7009
Email Me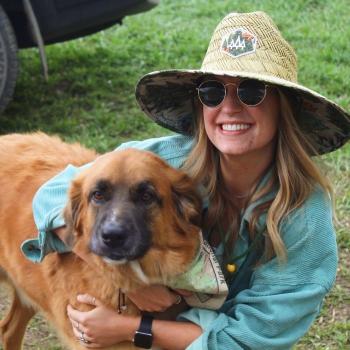 Kenzie is the Digital Content Manager at the Chamber and is responsible for managing and distributing Chamber's digital assets. She works with the marketing team to drive our destination tourism goals, which includes maintaining and developing the Steamboat Chamber website, leading the visitor-facing social media pages, and managing the visitor emails and app.
Kenzie is from Parker, Colorado but grew up spending summers in the Yampa Valley at her family's home near the Flat Tops. Upon her graduation from Colorado State University, she made the move to Routt County to live the mountain lifestyle. She loves all things the Valley has to offer - running, skiing, camping, hiking, paddle-boarding, fly-fishing, and backpacking - and brings her dog Maximus on every adventure possible.
Sarah Fox
Fox Construction
President
Soniya Fidler
Yampa Valley Medical Center
Vice President & Treasurer
Kathy Elliot
Christy Sports
Executive Committee Member
Loryn Duke
Steamboat Ski & Resort Corporation
​Executive Committee Member
Scott Marr
Holiday Inn
Executive Committee Member
Ted Carey
UPS Store
Past President
Adonna Allen
Alpine Bank
Amy Charity
STMBT GRVL / Marketing Committee Chair
Andy Wallace
Holiday Inn / Lodging Association Chair
Beth Melton - Ex-Officio
Routt County Commissioner
Betse Grassby
Steamboat Art Museum
Brad Meeks - Ex-Officio
Steamboat Springs School District
Dan Pirrallo
Sheraton Steamboat Resort
Gail Garey- Ex-Officio
Steamboat Springs City Council
Geoff Petis
Colorado Group Realty
Jennifer Grathwohl
Grathwohl Creative and Steamboat Symphony Orchestra
Keriann Beadnell
Steamboat Ski & Resort Corporation / Young Professionals Network Chair
Liza Scudder
Main Street Steamboat Springs
Lucas Ropke
Go Alpine
Luke Brosterhous
Catamount Ranch Club
Mark Walker
Resort Group
Michael Buccino - Ex-Officio
Steamboat Springs City Council
Michael Marchand
Bryn Grey / Economic Development Committee Chair
Michele Meyer
Community Agriculture Alliance
Rex Brice
Rex's Family of Restaurants
Sam Nelson
BAR-U-EAT
Sarah Briones
One Steamboat Place