Meet Our Team
The Steamboat Springs Chamber has a team of small, full-time employees managing the economic development, destination stewardship, and community development departments.
Sarah Leonard
Chief Executive Officer
(970) 875-7006
Email Me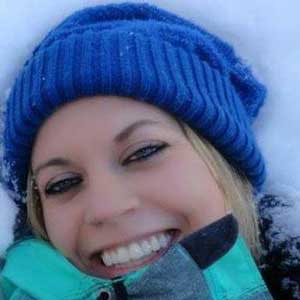 Sarah's responsibilities at the Chamber include oversight and administration of all operations of the Chamber. She also partners with the City of Steamboat Springs, Routt County, and numerous affiliated organizations. Sarah works with the Board of Directors to create an annual program of work and budget to guide the efforts of the tremendous Chamber staff.
Sarah is originally from Steamboat Springs and enjoys time in the sunshine, live music, camping, tubing the river, watching the latest movies, and is an avid happy hour enthusiast. Sarah is a Leadership Steamboat Graduate and sits on several local boards.
Laura Soard
Senior Director of Destination Development and Communications
(970) 875-7002
Email Me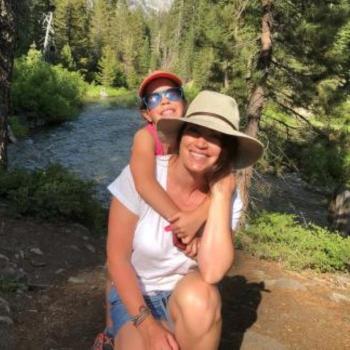 Laura is responsible for developing and leading destination management, stewardship, and communications plans for the Chamber. The Chamber Destination Development and Marketing Committee helps Laura and her team create an annual destination plan which includes stewardship, research, and promotion. She also leads the Chamber's internal and external communications efforts.
Laura grew up in Upstate New York and made her way to Steamboat to live the Colorado dream. Out of the office, she spends as much time outside as she can, trail running, mountain biking and hiking all over Steamboat and around Colorado. Laura also enjoys reading, traveling near and far, and spending time with her two favorite people: her husband and daughter. She's passionate about empowering kids and volunteers as a senior mentor with Partners of Routt County and Girl Scouts.
Cecilia Morter
Programs Manager
(970) 875-7000
Email Me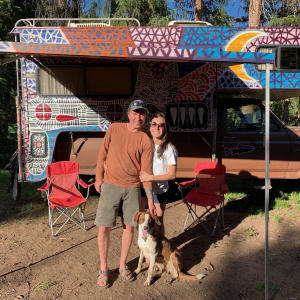 Cecilia is responsible for leading, planning, and producing Chamber events and programming, currently including the Thrive Together Women's Summit, Navigator Awards, Economic Summit, business education programming, networking events and mixers, and the Chamber's Shop Local Program. She is the Chamber contact for the July 4th parade, and the Steamboat Marathon. She also heads the evaluation against value to membership of ongoing programs and events, and the creation of new ones.

Cecilia is from Wisconsin (Go Packers!) and loves anything adventure-related: travel, camping, snowboarding, hiking, climbing, etc. She also knows that no adventure is complete without delicious food and celebratory drinks. She has two sons that she is so excited to raise in the mountains. She serves on First Impressions and is a member of the Steamboat Young Professionals Network.
Angelica Salinas
Membership Director
(970) 875-7004
Email Me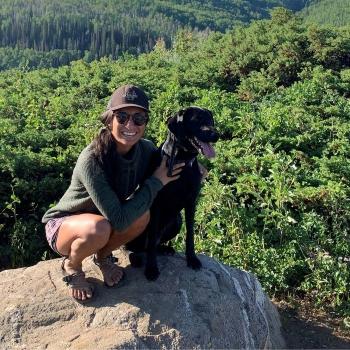 Angelica is the Membership Manager at the Chamber, responsible for developing and maintaining strong relationships with the business community. She manages the Chamber membership program including membership sales, retention, benefits, networking events, and the member database. Angelica is also in charge of communicating the value of Chamber membership through member-facing communications.
Angelica grew up in San Antonio, Texas and earned a B.S. in Marketing and a B.A. in English Literature from Santa Clara University. She is passionate about youth development and works as Executive Director for local nonprofit Whiteout Volleyball Club. She also serves on the Young Professionals Network board of directors and as Vice President of the Steamboat Sports Barn board of directors. When she's not working, some of her favorite activities include running, mountain biking, skiing, and backpacking with her partner Adam and their crazy pup Bowie.
Kenzie Meadows
Digital Content Manager
(970) 875-7009
Email Me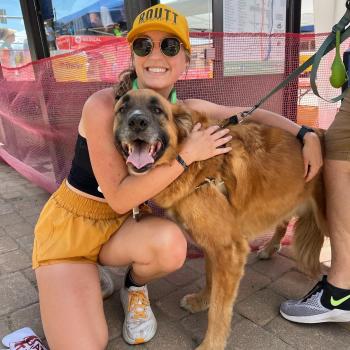 Kenzie is the Digital Content Manager at the Chamber and is responsible for managing and distributing Chamber's digital assets. She works with the marketing team to drive our destination tourism goals, which includes maintaining and developing the Steamboat Chamber website, leading the visitor-facing social media pages, and managing the visitor emails and app.
Kenzie is from Parker, Colorado but grew up spending summers in the Yampa Valley at her family's home near the Flat Tops. Upon her graduation from Colorado State University, she made the move to Routt County to live the mountain lifestyle. She loves all things the Valley has to offer - running, skiing, camping, hiking, paddle-boarding, fly-fishing, and backpacking - and brings her dog Maximus on every adventure possible.
Annaleigh Bonds
Communications and Administrative manager
(970) 875-7007
Email Me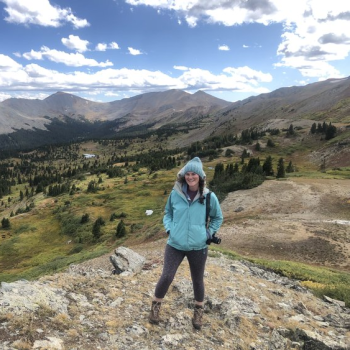 Annaleigh is the Communications and Administrative Manager at the Chamber, responsible for crafting and executing communications to the Yampa Valley community and our Chamber members through various mediums such as email, social media, press releases, and our website. She also is responsible for managing administrative duties for the organization and supporting the CEO to make sure Chamber efforts run efficiently.
Annaleigh moved to Steamboat Springs at the end of 2022 after living and working in Denver for four years. She grew up in Orlando, FL and earned a B.S. in Public Relations at the University of Florida in 2016. She also earned a Professional Certificate from the Global Sustainable Tourism Council (GSTC) in 2021 and a Graduate Certificate in Adventure Tourism from Colorado State University in 2022. She is a member of the Young Professionals Network. She loves to spend her free time exploring the outdoors (mostly skiing, hiking, and backpacking), trying new restaurants with friends or family, and discovering new places around the world whenever she can.
Sarah Fox
Fox Construction
President
Soniya Fidler
Yampa Valley Medical Center
Vice President & Treasurer
Kathy Elliot
Christy Sports
Executive Committee Member
Loryn Duke
Steamboat Ski & Resort Corporation
​Executive Committee Member
Scott Marr
Holiday Inn
Executive Committee Member
Ted Carey
UPS Store
Past President
Adam Wilson
Vectra Bank
Amy Charity
STMBT GRVL / Marketing Committee Chair
Stacy Charlton
Steamboat Lodging Company / Lodging Association Chair
Sonja Macys - Ex-Officio
Routt County Commissioner
Betse Grassby
Steamboat Art Museum
Celine Wicks - Ex-Officio
Steamboat Springs School District
Dan Pirrallo
Sheraton Steamboat Resort
Geoff Petis
Colorado Group Realty
Jennifer Grathwohl
Grathwohl Creative and Steamboat Symphony Orchestra
Keriann Beadnell
Steamboat Ski & Resort Corporation / Young Professionals Network Chair
Liza Scudder
Main Street Steamboat Springs
Kevin Booth
YVRA
Loretta Conway
Steamboat Tennis and Pickleball
Mark Walker
Resort Group
Gail Garey- Ex-Officio
Steamboat Springs City Council
Michael Buccino - Ex-Officio
Steamboat Springs City Council
Michael Marchand
Bryn Grey / Economic Development Committee Chair
Michele Meyer
Community Agriculture Alliance
Rex Brice
Rex's Family of Restaurants
Sam Nelson
BAR-U-EAT
Sarah Briones
One Steamboat Place