Visitor Center
The Steamboat Springs Visitor Center is located at 125 Anglers Drive (across from McDonald's and Starbucks off of Hwy 40), or you can call us at (970) 879-0880.
Hours of Operation
Open 10 a.m. to 3 p.m. on Monday, Tuesday, and Thursday-Sunday. Closed on Wednesdays. 
The Visitor Center can also be reached by phone at (970) 879-0880 or email.
Services Provided by the Visitor Center
Below is a list of various services and needs the Steamboat Visitor Center fulfills. If you have specific questions about these services please contact us at the number/email above.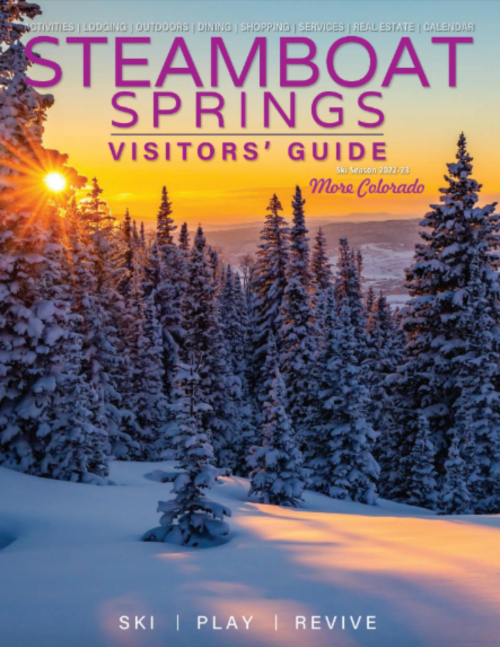 Request Your Visitors' Guide
You can currently request a 2022-3 Winter Visitors' Guide or 2023 Summer Visitors' Guide via mail or download.
Steamboat Gift Cards
These gift cards are redeemable at many Chamber member businesses. For additional info and a complete list of businesses accepting gift cards, please visit the link below.
Recreational Maps
Routt National Forest Map
Steamboat Springs / Mount Zirkel Topographic Map
Hike, bike and ski trail maps
Various Special Event Tickets
Steamboat Springs Pro-Rodeo Series Tickets
Special Event Tickets
Pro Bull Riding Tickets