Fourth of July Celebration
July 4 - 6, 2019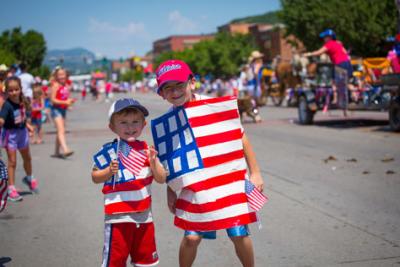 The Fourth of July in Steamboat is more than a celebration of national pride; it's an opportunity to honor the Yampa Valley's rich western heritage with fun for all.
Events like the Pioneer Block Party, Ski Jumping Extravaganza, hometown parade, and the largest Pro Rodeo event of the summer, have visitors proclaiming independence at this 100 year-old event.
116th Annual Cowboys' Roundup Days
For more than 100 years Steamboat Springs, Colorado has celebrated Independence Day in true western fashion. This is a special holiday and Steamboat does it right with a hometown parade followed by an old-fashioned community block party.
Events like the Pro Rodeo Series and Pioneer Day Block Party, featuring a free concert and Routt Beer Floats, are proof Steamboat's western roots are alive and well.
Please note that during all events during July 4th weekend, there will be additional parking available at Steamboat Springs High School and the Stockbridge Transit Center.
Fourth of July Schedule 2019
Thursday, July 4
7:00 a.m. - 9:30 a.m. Lion's Club Pancake Breakfast, Downtown Steamboat on Lincoln Avenue and 8th Street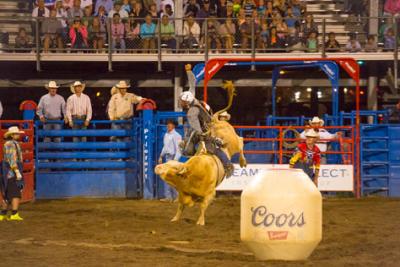 9:15 a.m. Roller Ski Competition, Downtown Steamboat on Lincoln Avenue
10:00 a.m. Fourth of July Parade, presented by Yampa Valley Bank, Downtown Steamboat on Lincoln Avenue
11 - 1 p.m. Pioneer Day Block Party and Community Concert, Tread of Pioneers Museum
12:00 - 3:00 p.m. Jumpin and Jammin Ski Jumping Competition, Howelsen Hill
8:00 - 8:45 p.m. House Music, Howelsen Hill
8:45 - 9:45 p.n. Live DJ, Howelsen Hill
9:45 p.m. Firework and Laser Light Show, Howelsen Hill
*Please note that fireworks are dependent upon weather and fire risk. The laser light show will still take place if fireworks are canceled.
Friday, July 5
7:30 p.m. Pro Rodeo Series, Brent Romick Arena
Saturday, July 6
9:00 - 10:30 a.m. Ski Jumping, Howelsen Hill
9:00 a.m. - 2:00 p.m. Farmers' Market, 7th and Yampa Street
7:30 p.m. Pro Rodeo Series, Brent Romick Arena
Parade Participation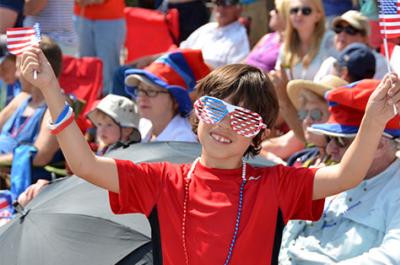 Floats are judged on originality, creativity, effort and enthusiasm in the categories below. For theme information, application and day-of procedure visit the parade event listing.
Vendors, Volunteers, and Sponsorships
Find information in the below links for options on how you or your business can be a part of one of the longest standing events in Steamboat Springs.
Thank You to Our Partners