Steamboat Resort Activities
Steamboat Springs is home to Steamboat Ski Resort, which features world-class skiing and snowboarding through our famous Champagne Powder and aspen trees. But there is more family fun to be had at Steamboat Ski Resort both on the mountain and at the base. Learn about all the activities, dining options and more offered year-round at Steamboat Resort.
Winter at Steamboat Resort
Steamboat Ski Resort is famous for world-class skiing and snowboarding but there is much more to explore at the resort in the winter.
Skiing and Snowboarding
Offering world-class tree skiing, a great snowsports school, and a variety of trails for all levels, come check out why Steamboat Ski Resort is one of the best ski mountains in the country. For more information about passes, lift tickets, and mountain updates please visit the link below.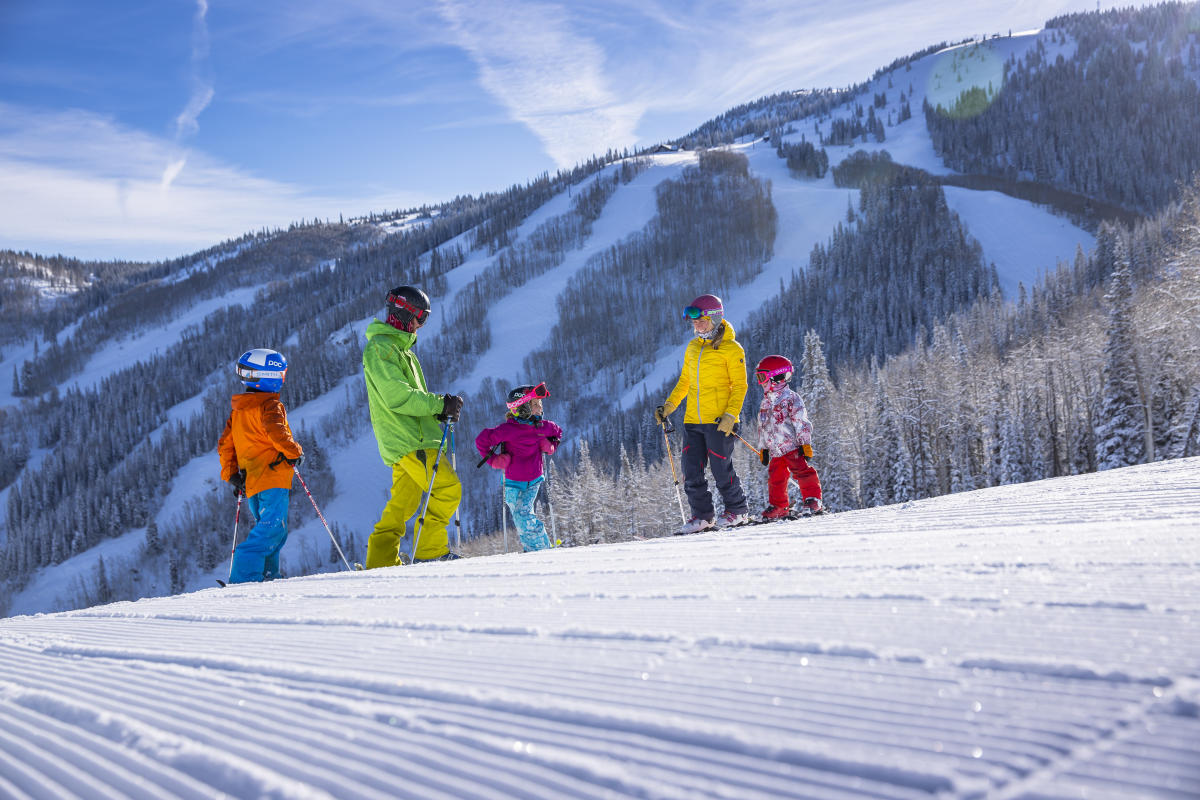 Snowshoeing & Crosscountry Skiing
If you are looking for something more active that the whole family can enjoy, try snowshoeing at Haymaker Nordic Center. Haymaker has rentals, guided tours, and snowshoe and cross country trails ranging from beginner to advanced. After a day of exploring, head inside to warm up with some food and drinks at Haymaker.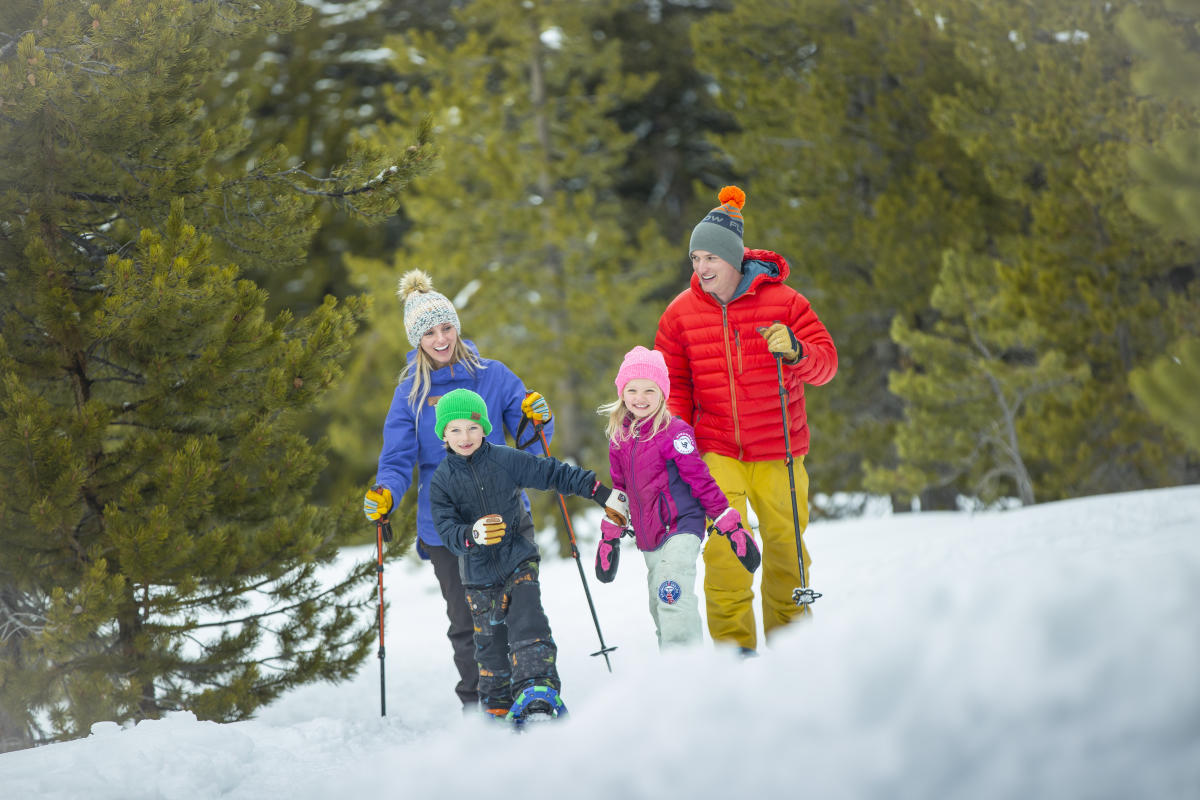 Night Skiing
Ski or ride under the stars and lights at Steamboat Resort. Access all levels of terrain via the Christie Peak Express high-speed chairlift. This year, night skiing will be available Friday-Sunday evenings only, with some expanded nights during holiday periods.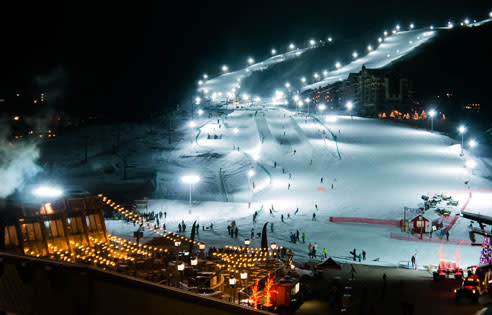 OUTLAW MOUNTAIN COASTER
Bundle up, because it's going to be a fast, cool ride! Come ride the longest coaster in North America at Steamboat Ski Resort with more than 6,280 linear feet of track and fun. The coaster operates all winter season and is a great activity for the family. Hours of operations, tickets and season passes are available at the link below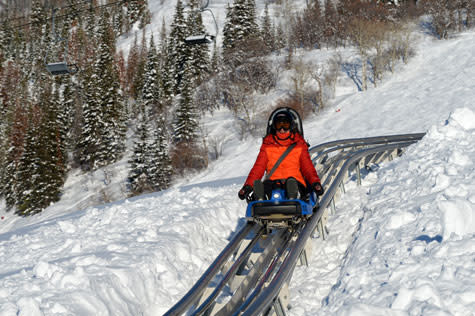 Photo Credit: Steamboat Ski Resort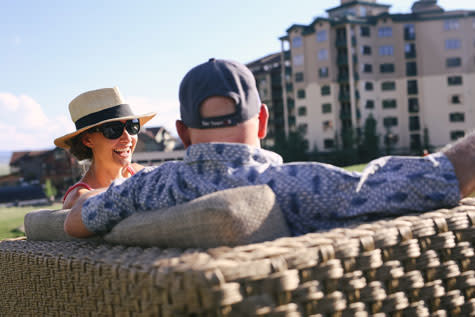 Mountain Dining
From cocktails on the patio with Mt. Werner as your backdrop to delectable meals from one of our fine dining establishments, there is an assortment of dining options at the mountain area. Visit the link below for a list of restaurants within walking distance of the gondola and base area.
Summer at Steamboat Resort
The base of Steamboat Ski Resort is transformed in the warm and sunny summer months into a natural playground filled with entertainment. From the Land Up activities at the base, to tasty dining options, to more than 50 miles of trails perfect for hiking and biking, there's no shortage of opportunities to explore.
HIKING
One of the best ways to opt outside like a local in the summer is to hit the trails. Whether you are an experienced hiker or simply looking for a leisurely walk outdoors with the kids, Mt. Werner has as a trail for you. Pick your hiking adventure and soak up the Colorado sunshine by trying out one of the trails they offer. You can even take a ride up the gondola to access trails further up the mountain!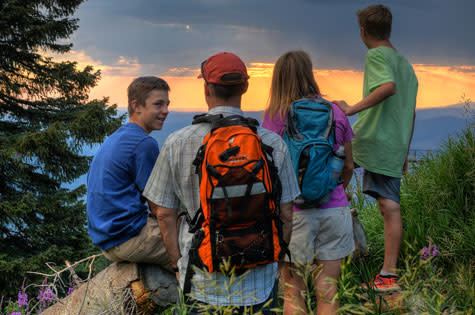 BIKING 
If you're a thrill-seeking experienced rider or a beginner wanting to try the sport for the first time, Steamboat Ski Resort is a great option for you. The Steamboat Bike Parks offers 40 miles of downhill trails including flow and tech trails and provides lift access with season or day passes. The trails range in difficulty from expert blacks with jump features to beginner greens. Still not sure if it's right for you? Try out a lesson with professionally certified instructors.
Looking for a little more adventure and some uphill pedaling? There are over 30 miles of cross-country multi-use trails on Mt. Werner you can access for free. These trails wind through aspens, rock formations, and secluded singletrack. You can explore the entire mountain from top to bottom. Don't have your own equipment? Visit one of the many bike rental shops in Steamboat to get all the gear you need.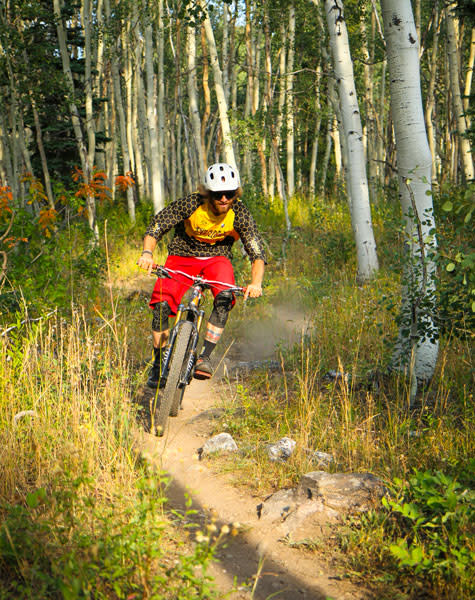 BURGESS CREEK BEACH
Who said you can't find a beach in Steamboat Springs? You can find a mountain oasis at the base of Steamboat Ski Resort at Burgess Creek beach. The creek beach is a perfect depth for slashing around with your little ones or to soak your feet in after a long hike up Mt. Werner. Sunbathe, play in the sand, and enjoy the picturesque mountains in the background for a perfect summer day.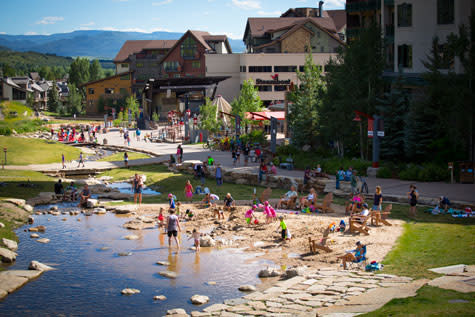 THE LAND UP
The base of the ski resort in the summer now has activities for everyone. Play a friendly round of mini-golf with the family on the 18-hole course or try out the Outlaw Mountain Coaster's 6,280 linear feet of downhill track with a friend.  Discover all of the fun to be had, hours of operation, and pricing for the Land Up here.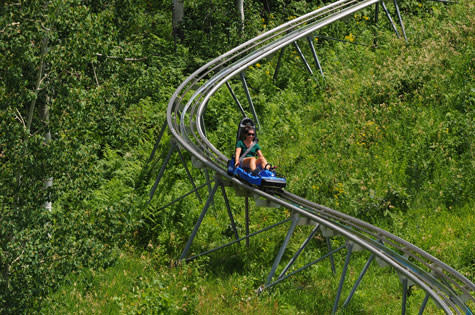 SCENIC CHAIRLIFT RIDES
The Christie Peak Express chairlift will take you to the top of Christie Peak, where you can hit the trails for a hike or enjoy lunch at the Taco Beast while taking in the spectacular panoramic views of the Yampa Valley. Once you're done exploring you can hike your way back down to the base or hop back on the chairlift and enjoy the ride back down to the base area. More info on the Steamboat Ski Resort chairlift rides including hours of operation and pricing can be found here.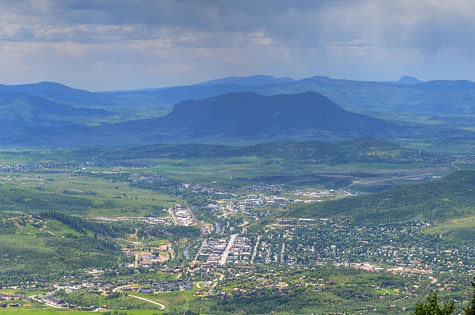 Special Offers in Steamboat