Top Hikes for the Family
Steamboat Springs is known as the perfect place to take your family on a ski vacation. But it is also a great destination for summer family adventure. Here is a quick look at the top hikes for families in the beautiful Yampa Valley.
Spring Creek
The Spring Creek trailhead is just minutes from downtown which means a short car ride or walk from your lodging. The first part of the trail is very flat and wide, perfect for all ages and ability levels. Just a half-mile in you'll come upon a reservoir where dogs can be off-leash and the family can enjoy a picnic in the pavilion. This is an out-and-back trail so you can stay on the trail as long as your troupe wishes.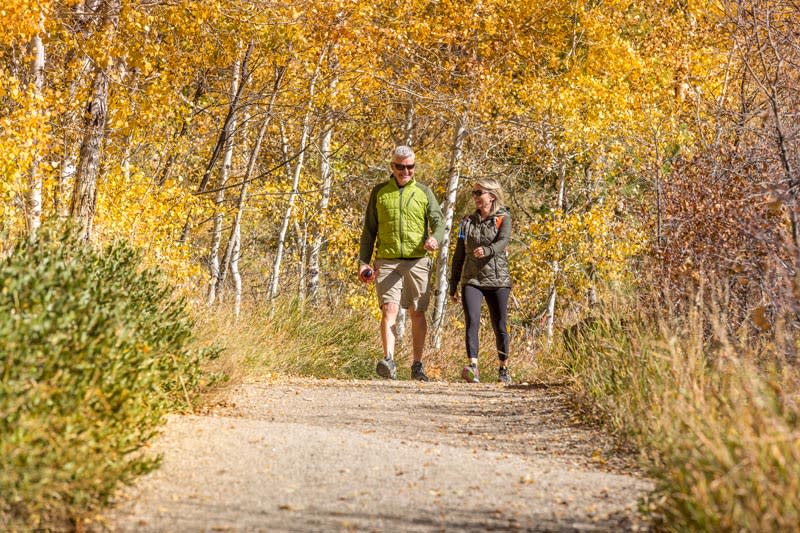 Vista Nature Trail
Take a scenic gondola ride up to Thunderhead Lodge at the Steamboat Ski Resort. From there venture out on the Vista Nature Trail for a little less than one mile loop. You can split off on one of many other connecting trails or loop back to the Oasis Sundeck for lunch with an incredible view of the valley and Flattop Mountains. After you download the gondola, make a stop at the Burgess Creek Beach to let the kids cool off in the shallow creek water.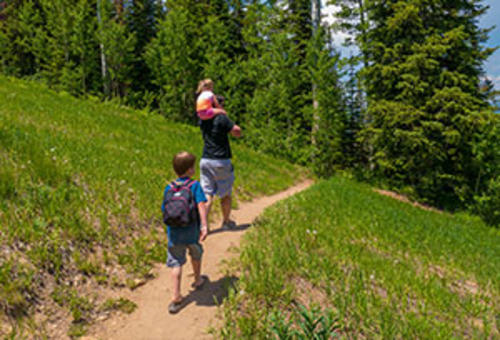 Fish Creek Falls
 Don't miss the iconic Steamboat Springs Fish Creek Falls hike that the whole family can do. It is just a quarter-mile down to the base of the falls. There is a bit of an incline but the distance is short. Up for more? Head to the second falls, 2.5 miles from the parking lot (2.25 from the first falls). There is also an overlook close to the parking lot with a picnic area.

Hot Springs Trail 
Make it a hike and soak kind of day. Head out to the Strawberry Park Hot Springs on the Hot Springs Trail. Before your soak, hike the mostly shaded Hot Springs Trail and then enjoy the beautiful, relaxing springs afterward.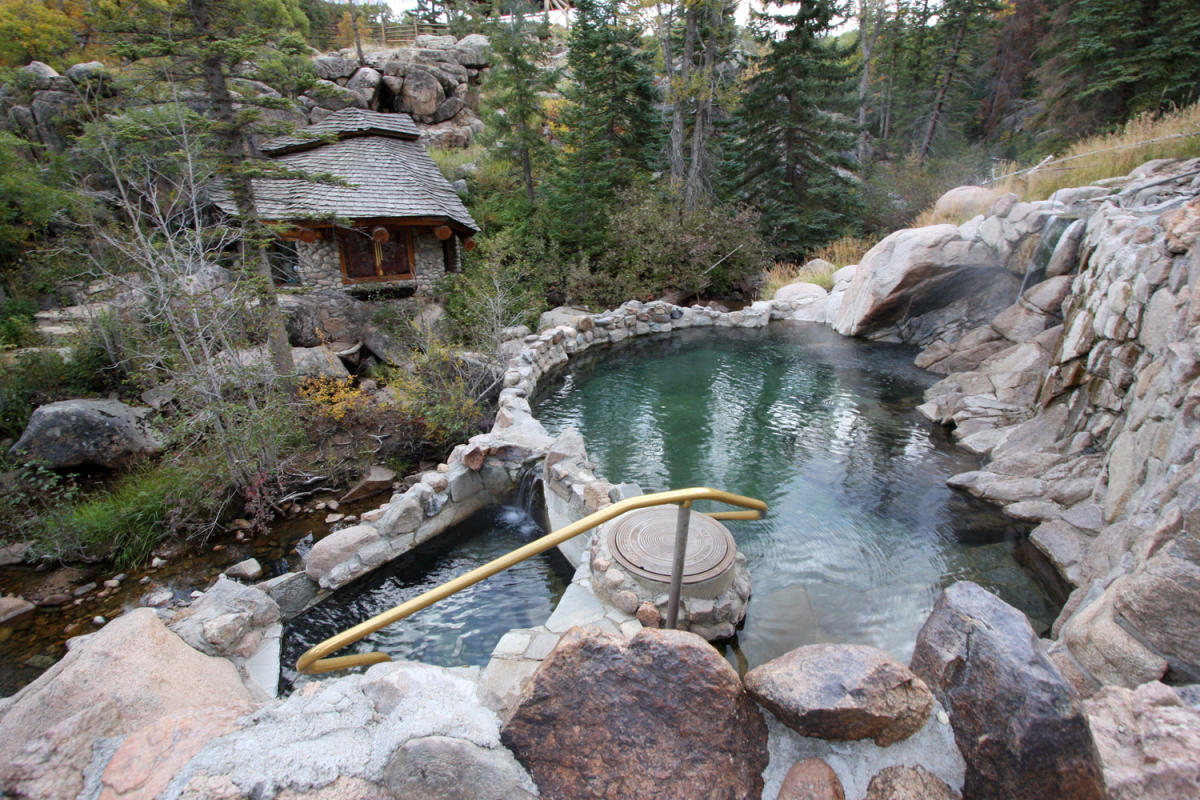 The great thing about the above (except Vista Nature Trail) is that they are all out-and back-hikes, so you can go for as long as you and your little ones like. Whichever trail you and your family end up on, it will be a fun, memorable adventure!