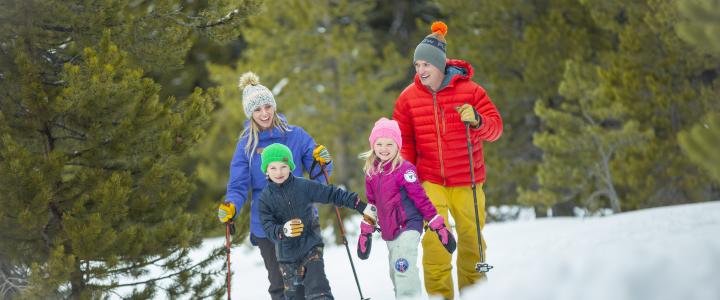 You want to visit Steamboat Springs, but aren't a skier? Don't worry, we've got you covered. While Steamboat is famous for its Champagne Powder® Snow, world class tree skiing and riding, and Howelsen Hill's Olympian history, skiing is only the beginning. There is more to a Steamboat winter adventure than meets the eye. We've gathered some of our favorite winter activities sure to impress everyone in your group from the thrill seekers to those that want to relax.
Snowmobile Tours
If you're looking for a high-speed experience full of excitement, Steamboat hosts multiple snowmobiling companies who are itching to take you out! This activity is unbeatable for those craving a sense of adventure. Tear through the backcountry with a professional guide and see the majestic views of our valley. Steamboat Snowmobile Tours offers a sunset ride high on Rabbit Ears Pass complete with dinner prepared by your guide. If you want to see wildlife, Lucky 8 Ranch provides snowmobile tours through their bison ranch! For a full directory of our local businesses offering snowmobiling, click here.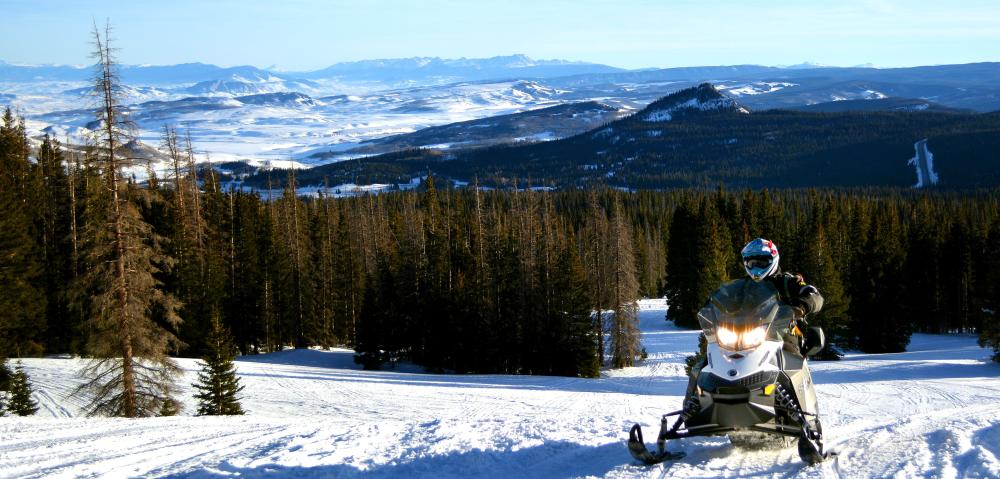 Dog Sledding
One of the most unique winter activities to try in Steamboat is dog sledding! Come experience the thrill of learning to drive a team of Alaskan Huskies along our pristine backcountry trails with Grizzle-T Dog and Sled Works. This family owned and operated Steamboat business is ready to share this amazing sport with visitors and locals. Try a multitude of trails with options such as the half-day "drive your own" adventure, children laps, eight-mile scenic rides, and more. This is a true wilderness adventure that the whole family will enjoy!
Hot Springs
If you're looking for something a little more relaxing than our first two options or wanting to soak your muscles after a day outdoors, visit one of our hot springs in the most magical time of the year. Adults and kids alike will enjoy the relaxation and fun at Old Town Hot Springs located in the heart of downtown. There are multiple pools, a fitness center, and even water slides! For a more rugged experience full of rejuvenation, visit Strawberry Park Hot Springs. You can also reserve a massage while there to complete your relaxation. Located 15 minutes from downtown, you will need 4WD if you drive yourself, but your best option is a shuttle.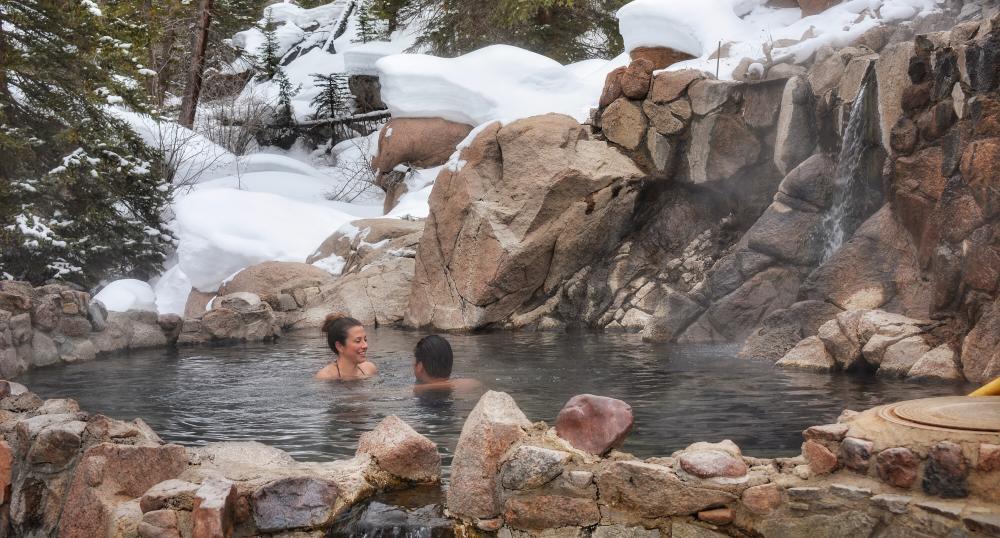 Downtown Shopping & Dining
Lincoln Avenue is the original center of business for our town and still is today. Downtown Steamboat is full of local shops, cozy eats, tasty treats, and fun happy hours for everyone in your group. If you want to pick up some authentic Western souvenirs, stop in F.M Light & Sons, a historic Steamboat establishment that has been around since 1905. We also have great outdoor gear in from Big Agnes to help you stay warm and blend in with the locals. Are the kids craving some dessert? Stop by Lyon's Drug store and soda fountain for ice cream at $1 a scoop! Some of our favorite happy hour spots include Salt & Lime for tacos and margaritas or Table 79 serving elevated comfort food with local ingredients.
The Great Outdoors
We know we said these were options for the non-skiers in your group – but have you ever tried cross country skiing or snowshoeing? With several trails that vary from rolling ranch hills to steep, mountain-side inclines, these experiences are more lowkey on-snow options. If you don't have the equipment, Steamboat has some great local gear shops happy to help you rent some such as Christy Sports or Ski Haus. Check out a breakdown of some of our favorite cross country ski trails and experience the great outdoors that make Steamboat a magical destination.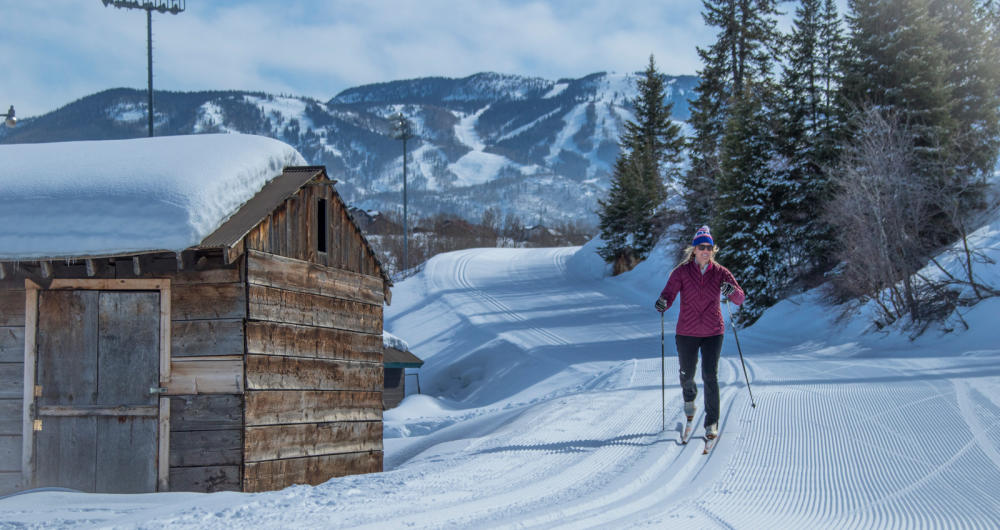 Live Music
Live music and Steamboat have become synonymous. From free concerts at the base of the ski resort, to one of Schmiggity's  mini-concerts, you'll have no problem finding a cozy place to warm up and hear great tunes. Check out the performances at Strings Music Pavilion, featuring everything from classical to bluegrass in a beautiful setting or head downtown for an underground escape to dance the night away. You can even leave your car at home to avoid driving the snowy streets. Steamboat Springs offers the Free Transit System all year round, making your evening downtown stress-free.
Steamboat provides plenty of opportunities to play on and off the slopes, and the winter getaway of a lifetime is just a few clicks away. With so much more to our town than the world-class skiing and snowboarding, make sure to take advantage of all we have to offer.