Alpine Skiing and Snowboarding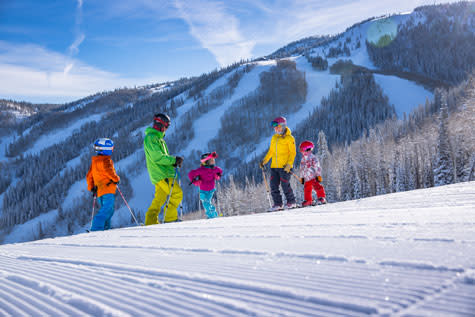 Steamboat Springs is home to Steamboat Ski Resort, featuring world class skiing and snowboarding. Peruse steamboat.com for ticket rates and mountain updates.
But there's more: Howelsen Hill is Colorado's oldest continuously operated ski area, since 1915 and is a local favorite. Famous for it's Olympic history and heritage, Howelsen Hill is offering free skiing on Sunday's this winter.
Steamboat Powdercats promises to take you to the places of powder-filled dreams on Buffalo Pass.
Don't forget to book your rentals with one of our ski and snowboard shops providing full-service ski and snowboard rentals.
Cross Country Skiing and Snowshoeing
There's much more to a winter in Steamboat than skiing. Enjoy all the Rocky Mountain outdoors have to offer by venturing on our snowshoe and cross country ski trails. View our snowshoe or cross country directory for information on our member businesses who will guide you on this scenic adventure.
Rabbit Ears Pass Trails
Summer Hiking and Backpacking
To learn more about hiking and backing in Steamboat during the summertime, please click below.
Special Offers in Steamboat