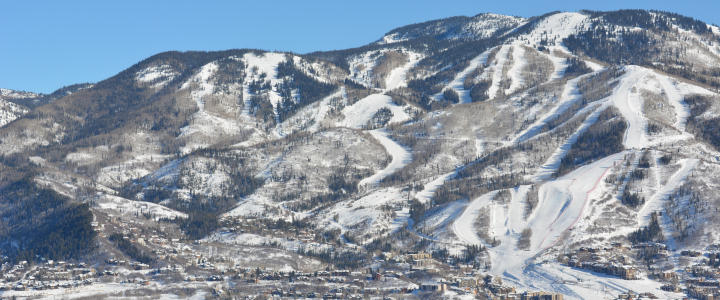 "It taught me to train hard and dream big… and believe that I could achieve at any level."  -Olympian Johnny Spillane on the Steamboat Springs Winter Sports Club
Steamboat Springs' Olympic tradition is second to none. Boasting more winter Olympic athletes than any other town in North American, our Olympic heritage runs strong and deep. To honor all of our local Olympians who represent Ski Town USA® on the world stage, the Tread of Pioneers Museum offers a variety of ways to experience Steamboat's unmatched Olympic heritage. 
SKI TOWN USA EXHIBIT
Don't miss the "Ski Town USA" exhibit at the museum where you can trace the history of skiing and Olympic excellence in Steamboat. See an original chair from the lift that used to take skiers to the top of Emerald Mountain and one of the Lighted Man's Winter Carnival antique ski suits covered in lights and fireworks. (Regular museum admission charges apply).
OLYMPIC TRIBUTE DISPLAY
The museum and the Steamboat Ski Resort have partnered to create an Olympic Tribute Display at the top of the gondola, second floor of the Thunderhead building. This exhibit tells the story of the competitive spirit and quest for excellence that began with Norwegian ski jumper, Carl Howelsen. Among his many contributions, Howelsen introduced the town of Steamboat Springs to the sports of skiing and ski jumping, built the first ski jumps at Howelsen Hill, and founded the legendary Steamboat Springs Winter Sports Club and Winter Carnival. He also coached Steamboat's first Olympian, ski jumper, John Steele. 
The display features local "History Makers" who have accomplished a high area of achievement in their sports or contributed greatly to the sports heritage of Steamboat Springs. They are the elite class of athletes who are pioneers in their sports, or medaled for team USA, and most are members of the National or Colorado Ski and Snowboard Hall of Fame, or both. 
Some of the most notable Olympic achievements were more recent: In 2010 the U.S. Nordic Combined Team made up of primarily Steamboat athletes made history when they won the first U.S. Nordic Combined Olympic medals.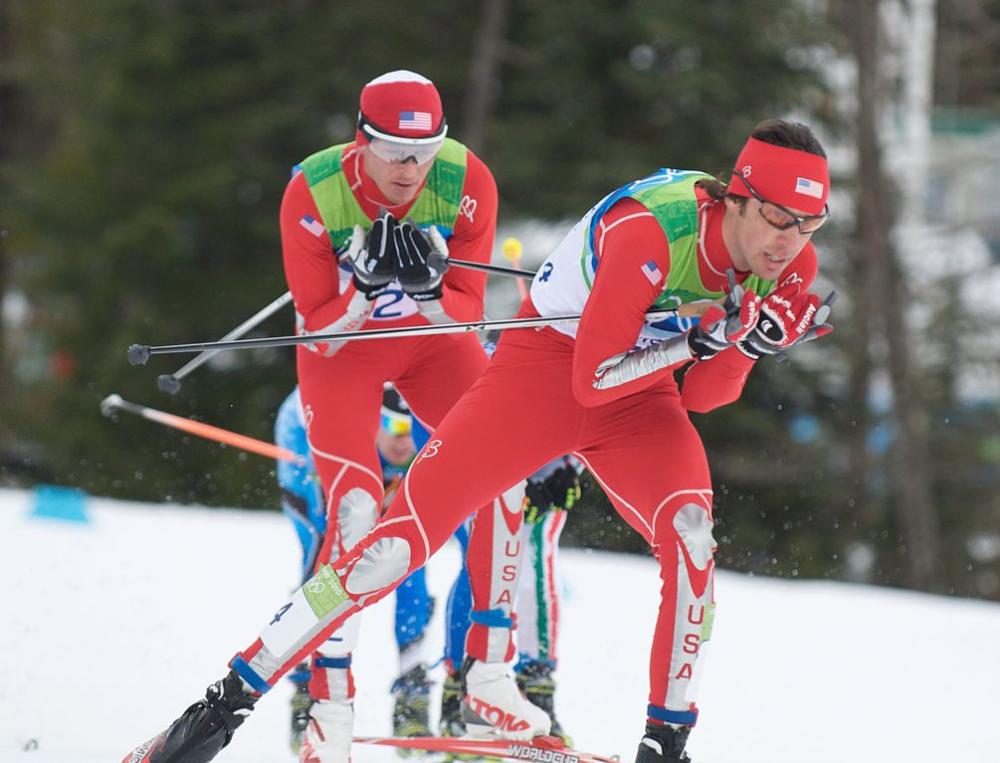 OLYMPIAN SPOTLIGHTS
Also located at the top of the gondola, the "Olympian Spotlights" area of the exhibit is designed to be interchangeable to feature various Olympians in the future. In addition to artifacts and sports gear that belonged to local Olympians, a key focus of the exhibit is a looping photo slide show that provides an all-inclusive list of our local Olympic athletes with their attending Olympics, as well as their teams and disciplines. (Ski pass or gondola foot pass required)
OLYMPIC HERITAGE TOURS
In the summer, the museum also offers free weekly guided Olympic Heritage Tours at Howelsen Hill, the oldest ski area in continuous use in the nation, with six-time winter Olympian, Todd Lodwick. Lodwick tells the more personal story and experience that unveils his athletic journey and remarkable Olympic career.
AUDIO EXHIBIT AT HOWELSEN HILL LODGE
New this spring, the museum is unveiling a new audio exhibit outside the entrance of Howelsen Hill Lodge. There, visitors can learn more about the century-old Howelsen Hill and Steamboat's Olympic beginnings through a variety of topics at the push of a button. You can even hear the voice of Steamboat's first Olympian John Steele as he talks about his famed ski jumping coach, Carl Howelsen.
As Olympic competitors make Steamboat Springs their home or return here to coach the next generation through the Steamboat Springs Winter Sports Club, our town's Olympic heritage and passion for winter sports continues to thrive to this day.