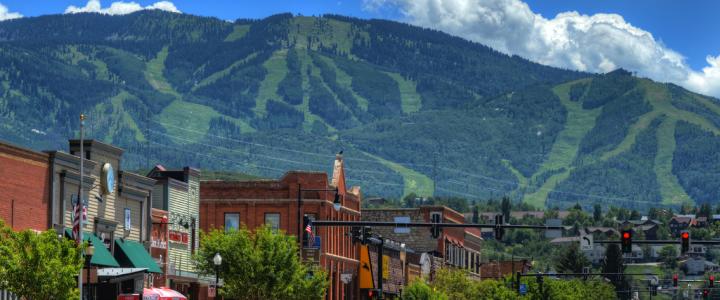 Saying goodbye to summer is always hard – it's the season when weekends are spent tubing the river, biking, and hiking to beautiful sunsets and hidden camp spots. Thankfully the season isn't over yet, and if you embrace all the best things to do on Labor Day weekend you can make the most of this last hoorah!
Friday 
Start your holiday weekend off by observing the Rocky Mountain Sandhill Cranes that settle in our valley each summer. Early morning is the best time to spot these majestic creatures, and the 8th Annual Yampa Valley Crane Festival is making sure that everyone gets a chance. Choose your adventure, whether by pontoon or shuttle, and participate in a guided viewing event while learning crane behavior, physiology, and life history. 

Once you've built up an appetite, look no further than Winona's. Whether you're craving a world-famous cinnamon roll or something a little more savory, Winona's has something for everyone and is sure to fuel a busy day on the mountain. That's right… I said the mountain, even without the snow there is still so much to do. Whether you want to hike among the wildflowers, fly down scenic mountain bike trails, scale the Kilimanjaro climbing wall, or ride the Outlaw Mountain Coaster, The Land Up has it all! As the evening starts to set in, watch the rosy alpenglow tiptoe in and take over the sky, the way it only can in the mountains.  

As you make your way back to town, fantastic dining options await. What says Friday night better than tacos and margaritas? Ask for a table on Salt & Lime or Vaqueros's rooftop deck and enjoy a mountain twist on classic Mexican cuisine. You can also gather your friends and head to Salt & Lime's sister restaurant, The Laundry, a gastropub boasting a craft cocktail bar and a shared plate concept that will make your mouth water.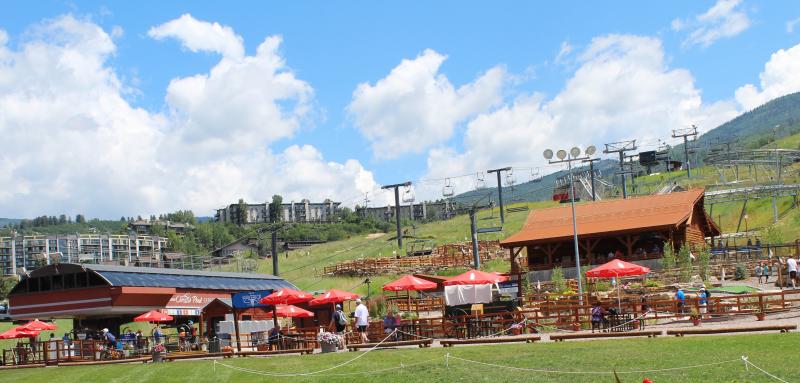 Saturday
Since brunch is arguably the most important meal of the day, start your day at Creekside Café and Grill. Enjoy one of seven locally sourced eggs benedict variations and a dynamic list of Bloody Marys. Creekside Café is right off the main drag so if there's a wait put your name on the list and take a stroll around town, peek into local shops, or check out the farmers market nearby.
 
After breakfast, mix sport and fun with a little scenery by stopping at Pedego and renting an electric bike. Take it easy and ride the Yampa River Core Trail through the heart of Steamboat, cruise the town breweries, or head a little farther and take a bike tour of Catamount Lake.
 
Close the night out with dinner at O'Neil's Tavern & Grill or Back Door for delicious food and a family-friendly atmosphere.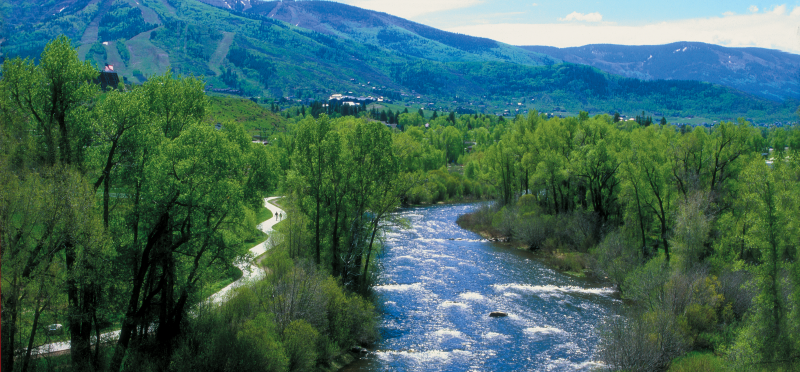 Sunday 
Sunday won't leave you wanting! Start your day off with a breakfast that is worth setting your alarm for. Freshies, with a broad menu and farm to table ingredients, is a fast favorite with locals and guests alike.
 
Next stop and just a few doors down is Amaze'n, Steamboat's favorite family fun park. What could be better for digestion than playing miniature golf and getting the kids lost in a maze?

Spend the afternoon minutes from downtown participating in a guided walking tour of the Yampa River Botanical Park. Close by you can also join a Yampatika Naturalist at one of Yampa Valley's most popular hikes, the 280-ft Fish Creek Falls.
 
The action doesn't stop there; Sunday night in Steamboat is something to celebrate. Are you going to join in our famous Western Heritage and pull on your cowboy boots for the Rocky Mountain Bull Bash? Cruise on over to Romick Rodeo Arena and watch professional bull riders battle it out for prize money with some of our best four-legged athletes. Or do you want to boogie down at Steamboat Springs Free End of Summer Jam featuring Billy Strings, Bonfire Dub and Buffalo Commons? Either way, both are sure to be spectacular shows and a great way to celebrate these final summer nights.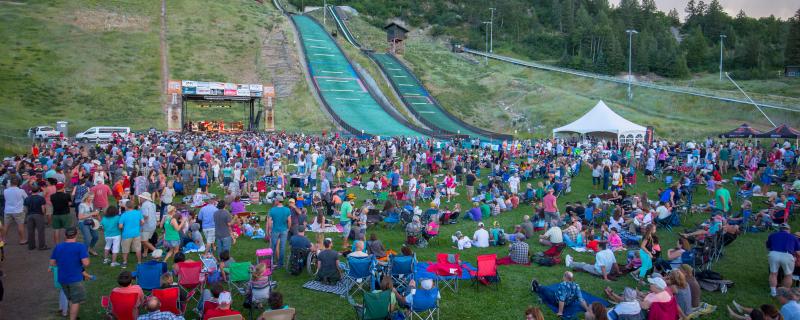 Monday
Monday morning head up to iconic Rabbit Ears Peak to cheer on our runners at the 10K at 10,000 feet, an annual event in the Steamboat Springs Running Series. Bonus, Rabbit Ears Peak has a spectacular view from the top and is known for its wildflowers.

Finish off the perfect long weekend in Steamboat with a relaxing soak in one, or all, of Steamboat's natural, mineral water pools. Old Town Hot Springs offers a family-friendly atmosphere right in town, while Strawberry Park Hot Springs offers a more rustic forest setting a short drive away.  What better way to close out summer and open the door for a beautiful fall?