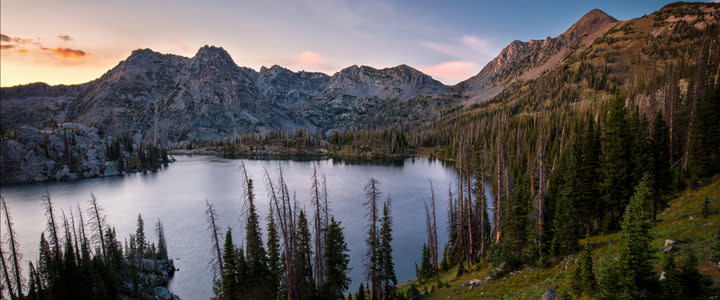 Welcome! In our Local's Guide monthly series, we catch up with one of our locals to find out how they would spend their ideal 24 hours in Steamboat Springs. 
---
August marks the start to the end of summer – but that doesn't mean the adventure or fun stops here in the 'Boat. Spread out and relax this month as you hit the trails or enjoy our riverside dining. This month, we are excited to hear from Emily Dudley, owner of Ohana, on her perfect August day in Steamboat Springs.
Hi Emily! Thanks for talking with us this month. How long have you been in Steamboat Springs?
I moved to Steamboat in 2004 for what I thought would be one winter season after graduating college. Now it's 2021, and I still love calling Steamboat home. My husband and I moved to Maui for a few years in between now and then, but Steamboat and the awesome community here lured us home. While living on Maui we came up with the idea of starting our own apparel line and business. We knew that Steamboat was the ideal place to build our business, so we packed up and moved back to the mainland. We are now six years in with our company, Ohana!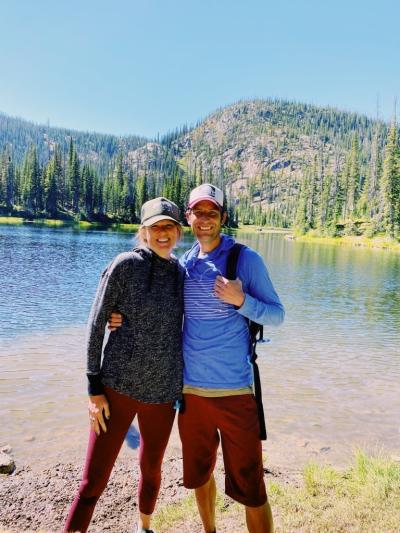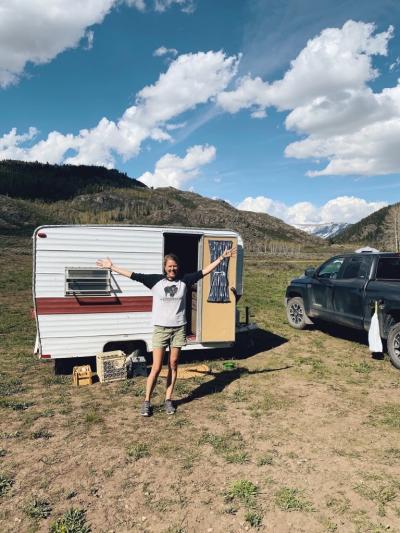 Like many others, it seems the Yampa Valley Curse got you! What are some of your favorite activities to do here?
Steamboat (aka Dreamboat) offers so many great ways to recreate year-round. In the summer, you can find me hiking one of the endless numbers of great trails in the valley, camping, paddle boarding, golfing, or playing some sand volleyball. In the winter months, I find great joy in skiing and cross-country skiing on Rabbit Ears Pass or in North Routt. I also love to draw and dive into a good book. 
It's hard not to dabble in all the activities here. What exactly is Ohana and what does a typical workday look like for you?
My husband and I own Ohana - a mountain lifestyle brand based out of Steamboat with shops here in town as well as Breckenridge. We design and screen print apparel and home goods inspired by the mountains, beach, and adventure. As a small business owner, it's tough to say that I have a typical day because no two days are alike! I will say that my favorite part of owning Ohana is being able to be creative on a daily basis and the ever-changing environment of owning a business. I like the challenge of keeping our shops fresh with new designs on our apparel and expanding the offerings of goods in the shops.  
Also, I love supporting fellow artists and local makers in our shops. In addition to our Ohana line of goods, we also carry about 40 other Colorado artisans' goods in the shops. Anything from leather goods, jewelry, art, and much more. It's really fun to work with fellow creatives and help to help share their work through our shops.  And my favorite days are ones spent creating future designs for the shops or working the floor at one of our shops interacting with the customers we so dearly value.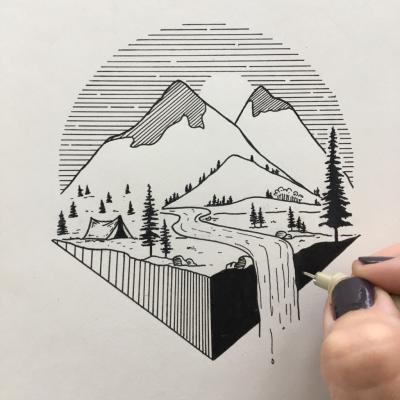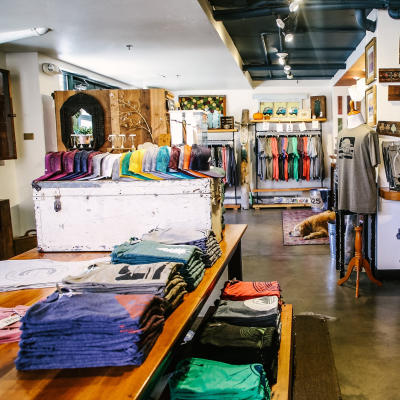 We love Ohana! It's such a great place to find gifts from local artists as well. Let's get to your perfect August day. How would that start?
My ideal August day would start with a morning hike up Spring Creek or Emerald with my pup. I enjoy getting an early start on Spring Creek because it's cool and quiet on the trail. There is also plenty of water along the way for my dog, Kena, to play in which makes her very happy!  It's by far her favorite hike in Steamboat for this reason.
We also love to hike Emerald Mountain and take Blackmere Trail to the Quarry.  It's a nice hike to get the heart rate up and right in town so has very easy access. Again, we start early for cooler temperatures and quieter trails. Blackmere offers great views of the Yampa Valley and downtown Steamboat.
---
[VISIT RESPONSIBLY TIP]
Make sure you bring a leash for Spring Creek and Emerald and poop bags to pack out their waste! Get there early or on a weekday to avoid the crowds.
---

Any breakfast plans?
Next up, a stop by Smell that Bread for a croissant or Crusiers for one of their delicious açaí bowls to take and enjoy by the Yampa River! Both are quick, tasty options.
Sounds delicious. Any afternoon plans after breakfast?
The main activity in my day would be heading up to North Routt for a day of exploration and relaxation. We'd certainly stop by Hahn's Peak Cafe for a homemade lunch (with an incredible view) before heading to Pearl Lake with our paddleboards for a day on the water. Pearl Lake is an incredible place to cool off from a hot summer's day and fully check out of busy work life.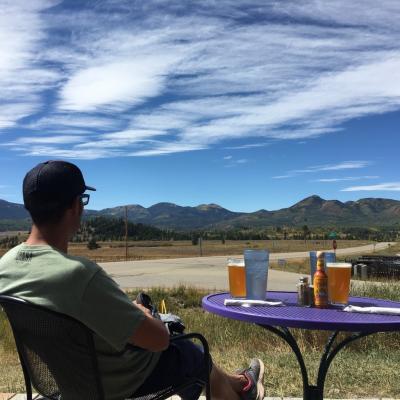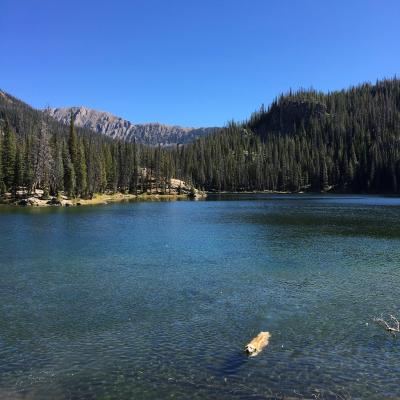 How would you spend the evening?
On the way back into town we'd stop by Storm Peak Brewery for a beer - most likely a Money Trees! After showering up after a fun day, we'd stroll down to happy hour with friends along the river at Aurum and soak in the views of the Yampa and Howelsen Hill. For dinner, we'd head to Mahogany Ridge or Mambo Italiano and enjoy the awesome patio seating. 
Any final activities you'd do on your perfect day?
Yes! There are several fun events going on in August that we love to go to. The Farmer's Market runs every Saturday on Yampa Street and it's a great event to bring the whole family to. It's a mix of produce, local artisan goods and delicious food. Also in August, we hit up any of the Free Concert Series shows that are going on at Howelsen Hill. The Lil Smokies are coming in late August which will be a really fun show! We also enjoy seeing concerts at Strings Music Pavilion and this summer they introduced an outdoor stage which has been an incredible addition.