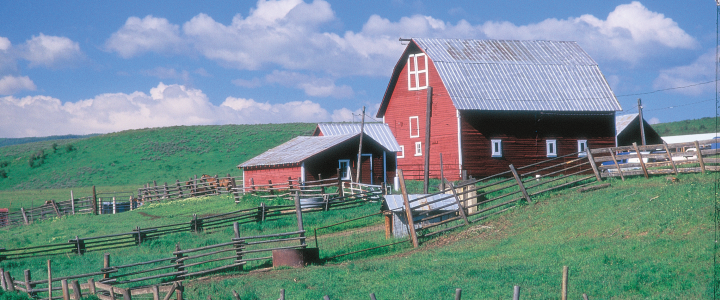 Arts, Culture and Heritage in Steamboat
Steamboat Springs recently achieved the Colorado Creative District Designation, setting it apart as one of only nineteen creative districts in Colorado. One of the distinct qualities that Steamboat possesses is the prevalence of arts, culture and heritage in a town once only known nationally for skiing.
While many of our visitors come to play in the great outdoors, most don't realize the opportunities they have to enjoy world class art, music, dance, opera and theater performances. As well, traces of Steamboat's history abound. As you plan your stay in Steamboat, don't forget to schedule time to explore our culture and heritage along with your outdoor activities.
Steamboat History & Culture: F.M. Light & Sons: During the Great Depression, the owners of F.M. Light & Sons traveled to ranches and farms taking their wares with them in order to make buying easy for their customers. While a lot of other businesses failed, they succeeded and remain here to this day. Stop in for a cowboy hat or a pair of cowboy boots and step back into the old west.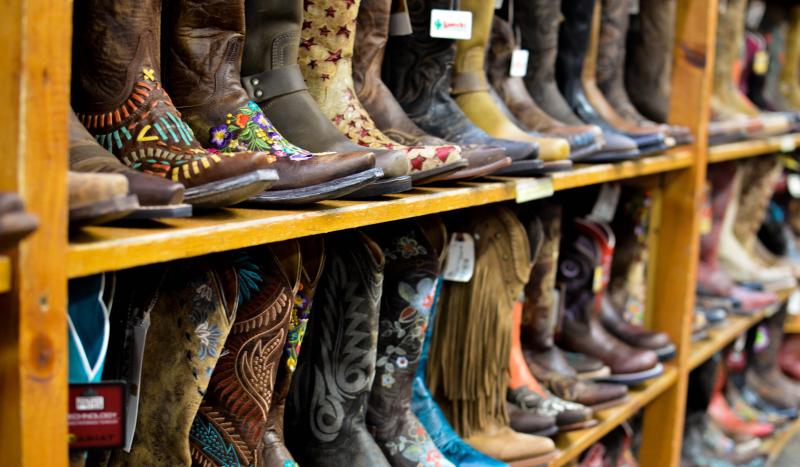 Historic Art Depot: When the train came to Steamboat Springs, it brought much-needed tourism in order to help the town grow. By 1968 people were traveling by car and the train depot was abandoned. In 1972, a 'Save the Depot' campaign was started and the building preserved and restored by the Steamboat Springs Arts Council. Today the depot hosts monthly visual art exhibits, Young At Art Camps and more. Come by and visit the caboose out front that is going to be renovated into an artist studio.
Tread of Pioneers Museum: Step back into Steamboat's past at the Tread of Pioneers Museum. Explore the Edward S. Curtis exhibit or take their Historical Downtown Walking Tour, Mineral Springs Walking Tour, Olympic Heritage Walking Tour or Historical Places Bike Tour. For more information visit their website. 
Off the Beaten Path Bookstore: This locally owned bookstore is the perfect place for those who love words. The knowledgeable staff can point you to the perfect summer read. Their used book section has popular and obscure titles while the café offers a sumptuous cup of coffee. Don't forget the cowboy cookie to feel like a true local.
Opera Steamboat: Each performance put on by Opera Steamboat is planned out years in advance in order to secure the talent needed to put on an opera that could hold its own anywhere in the world. Each selection of performances are handpicked for Steamboat Springs and will only ever be seen here. This summer, Cavalleria Rusticana (concert version), Alcina by Handel and the Enchanted Pig by Jonathan Dove will be performed at various locations in August.
Perry-Mansfield Performing Arts School & Camp: In 1913, Charlotte Perry and Portia Mansfield founded a camp in the middle of the wilderness. Their camp attracted the top modern dancers of the 1920's and 30's, actors such as Julie Harris, Dustin Hoffman and many more. Each summer their dance and theatre program attracts some of the top students in the genres to learn and develop in a wilderness setting. Performances are open to the public throughout the summer. 
Steamboat Symphony Orchestra: Did you know Steamboat has their own resident symphony orchestra? World class talent convenes in Steamboat each year for performances that astound and excite. Visit Steamboat in the fall for their next performance.
Strings Music Festival: Strings Music Festival, in Steamboat Springs, Colorado, has provided the finest music performances to Northwest Colorado for 30 years. Strings presents over 85 performances of classical music, jazz, rock, country, bluegrass, world rhythms and many other genres every summer and throughout the winter season.