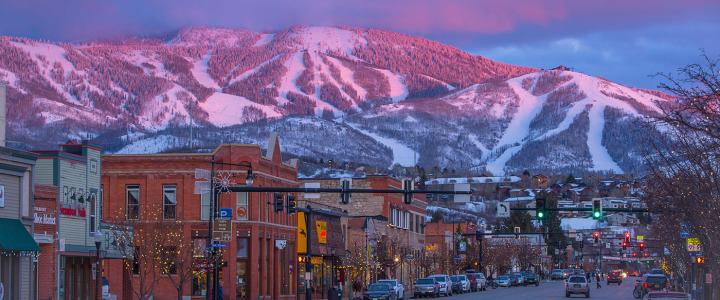 Plans are coming together for the family trip to Steamboat and everyone is excited! The kiddos are watching ski videos online while your husband runs his finger down the runs on the Steamboat Resort map. "We could take the Gondola to Rudi's Run, pop through the trees, and take Vagabond to Thunderhead." Your husband says with great excitement. "Yes!" The kids scream and gather around the resort map. You can feel the joyous energy in the room, but skiing isn't quite your thing. Sweeping mountain views, rustic ambiance, niche shopping, one of a kind restaurants, and soaking in the hot springs are among the reasons YOU love going to Steamboat. So while the rest of the family skis, here are the top 17+ things that you can do in downtown Steamboat.
Getting Downtown: Walk, Ride, or Drive
Your family rented a gorgeous condo at the base of the ski area or perhaps an Airbnb with rustic charm just a few minutes outside of town. While the rest of the family heads to the ski resort, you're heading downtown for a relaxing day of eating, shopping, and self-care! If your accommodations are within walking distance of the Core Trail you can enjoy a leisurely walk into downtown Steamboat along the Yampa River. Read information plaques along the way that describe the natural flora and fauna of the area and enjoy the sound of the babbling brook under the ice. You can also enjoy free transportation on any number of Steamboat's free buses, which run every 10 minutes. If you're driving downtown, look for one of our long-term parking lots off of Yampa Street so you don't have to worry about moving your car between activities!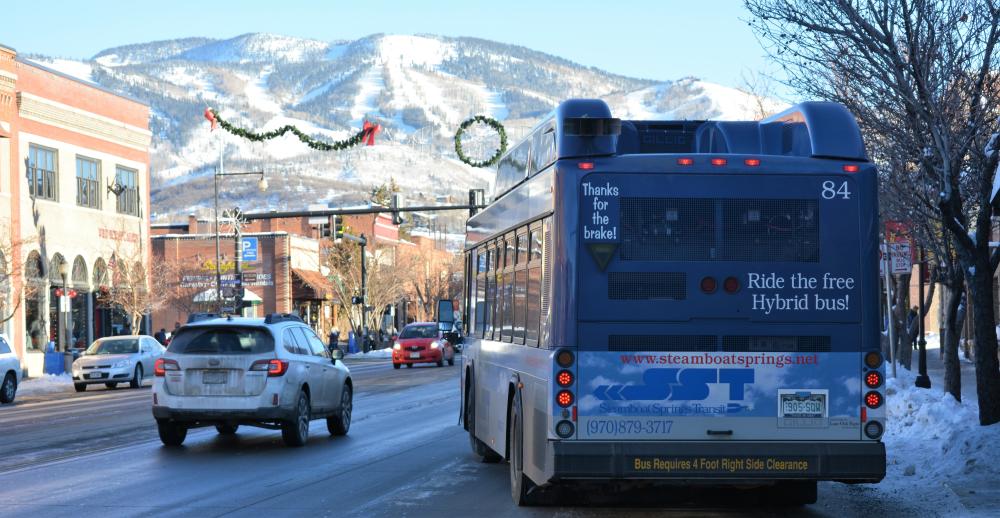 Brunch is Better in 'da Boat
Of course, your first stop is going to be brunch!! For a classy brunch complete with cocktails and farm-to-table ingredients, check out Creekside Cafe. With classic favorites like eggs benedict and power bowls, Creekside is a local staple. For more 'Southern Comfort' ambiance, check out Winona's on Lincoln Ave. This is the perfect place to curl up with a book, magazine, or the local newspaper and enjoy some warm, fresh comfort food. If you've got the kiddos in toe, consider The Shack for a "diner" style meal complete with cozy cabin ambiance.
Stretch, Soak, or Nordic Ski
Now that your belly is brimming with breakfast foods, it's time to add a little movement into your day. If you're in the mood for a stellar stretch session, check out the yoga schedules for any of the downtown yoga studios. The Yoga Center of Steamboat is located right off the core trail and overlooks the Yampa River and Howelsen Hill. Old Town Hot Springs is another perfect pit stop for visitors exploring downtown Steamboat. With comfortable locker rooms, you can change into your swimsuit and enjoy all of the amenities including hot springs, lap pools, yoga classes, gym equipment, and more. Particularly ambitious visitors can rent equipment and Nordic ski at Howelsen Hill.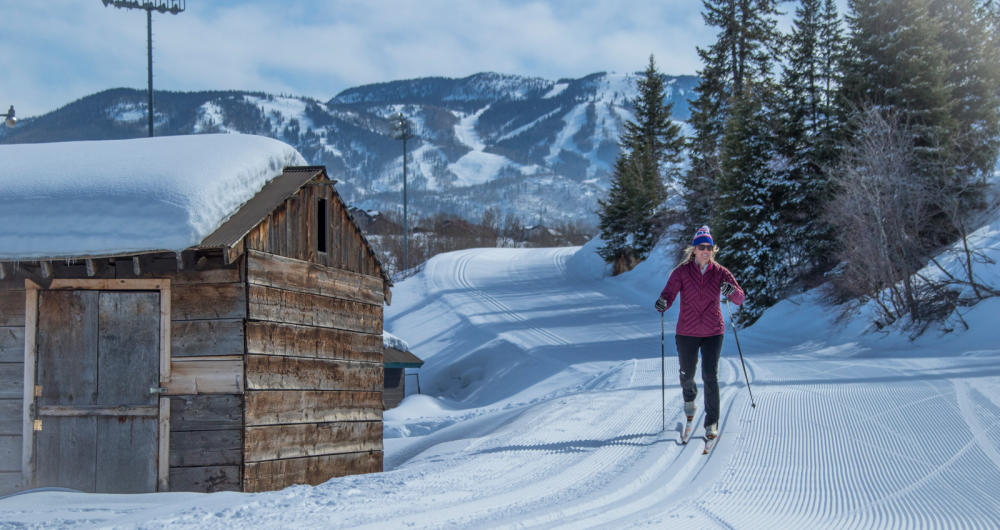 Midday Taco Time!
After you've worked up a sweat, it's time to treat yourself to lunch at any number of Steamboat's fantastic eateries. If you're in the mood for tacos, we have several great options all within easy walking distance of downtown. For incredibly authentic Mexican tacos head over to Azteca Taqueria on 9th street. You'll be delighted by the unique and quality ingredients. If you're in the margarita zone, head over to Salt & Lime on Lincoln Ave! Browse a menu of beverage options and cozy up with some a la carte tacos.
Little Shops for Every Interest
Is there anything better than walking around downtown and shopping with a tummy full of margaritas and tacos? Downtown Steamboat has a little something for everyone. If you're looking to pick up some authentic western souvenirs check out F.M. Light & Sons, a historic Steamboat establishment since 1905. Outfit yourself to look like a local mountain resident with gear from Bap! (Big Agnes), The Bucking Rainbow, Allens, or Straightline Sports. Find your next funky, fun accessory at Fringe or Chrysalis. Discover your new favorite book at Off The Beaten Path or get some locally created swag at Ohana.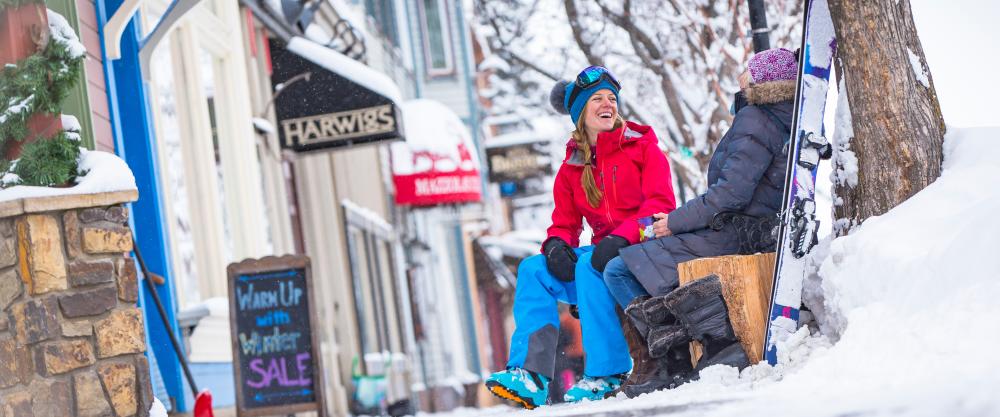 Reunite for Family Happy Hour
Where did the day go? By now, the sun is starting to set over Emerald Mountain, and it's time to reunite with your family. Reconvene at the base area for happy hour at Truffle Pig or Timber & Torch. The kiddos arrive exhausted from their full day of skiing and dad's wondering how he ever kept up with them. Everyone is laughing and sharing stories from the day! If you aren't quite spent yet, check the Steamboat Events Calendar for one of a kind community events! All winter long Steamboat is host to music and art events suitable for the whole family. The best part of your day? Getting to do it all again tomorrow!