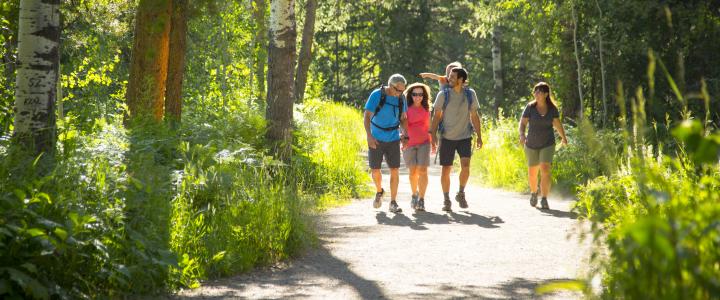 Colorado is hands down one of the best vacation destinations for families, no matter where you come from. For flatlanders, the majesty of the mountains and the slower mountain lifestyle make the Centennial State an appealing and relaxing vacation spot. As a local, I'm pretty sure that the term "staycation" must have evolved out of Colorado, because it never gets old for those of us who live here, either. The opportunities are endless - there's always more outside, more sky, more trees, and more rivers to explore.
Visitors are often looking for an easy way in and out of these wonderful places, and choosing vacation headquarters is a crucial element to your Colorado stay. To find the best lodging for families in Steamboat, consider what types of activities you'll want to enjoy. For families with older children, consider downtown locations in your mountain hamlet. The Hotel Bristol is located smack dab in the middle of downtown Steamboat Springs, and an excellent location for families who want to walk, not drive, to restaurants and the Yampa River. For families who want more space and flexibility for youngsters - rooms for naptime, kitchens for fussy eaters, and more amenities to keep busy - there are plenty of ski condo associations to choose from in town. Trappeur's Crossing is one of the premier family resorts with pools, tennis courts, fitness centers, concierge services and condominiums with full kitchens and living rooms to make lodging easy. On top of those options, the Holiday Inn of Steamboat Springs has a fantastic outdoor pool and indoor fitness center, and the Steamboat Grand also has a pool with gorgeous views and an outdoor bar for Mom and Dad. All of these options are on the free bus line that can zip you back and forth from downtown to the ski area and your hotel away from home.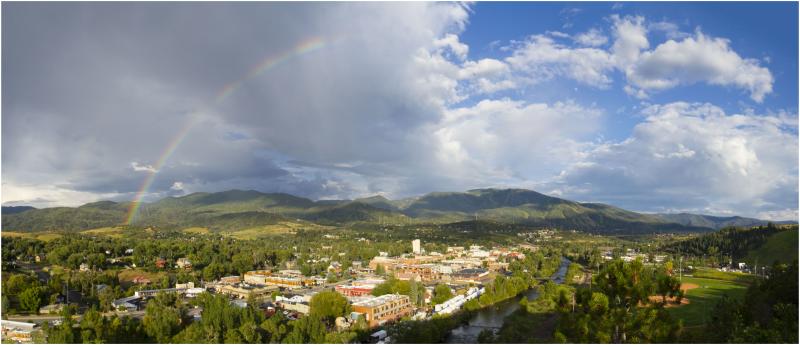 As in other ski towns, we're lucky in Steamboat Springs; you don't have to leave city limits to explore our free and gorgeous outdoors. The paved Yampa River Core Trail follows the water for nearly eight miles. It is easy to stroll or bike, for leisure or the "commute" to downtown. Visitors can pick up bikes at Orange Peel, Ski Haus, or Ski and Bike Kare and tour Steamboat by waterway. Along the trail, pause at the Yampa River Botanic Park, a garden full of delights and secret trails, and make sure to stop at Charlie's Hole, known as the C-Hole to locals, right outside of the Bud Werner Memorial Library. Not only does the rock beach expand as the river flow slows, creating a wide-open space for play, you can take a sun break inside the library. Make sure to check out the free storytime activities in the children's room and say hello to the Dori lookalike in the saltwater fish tank. And if you can believe it, there are two beaches in Steamboat! For those of you staying at the ski area, the Beach at Burgess Creek refers to the wide open grassy, rocky, but gorgeous "shores" of Burgess Creek, which flows down from the ski area and right along the Gondola Square pavers.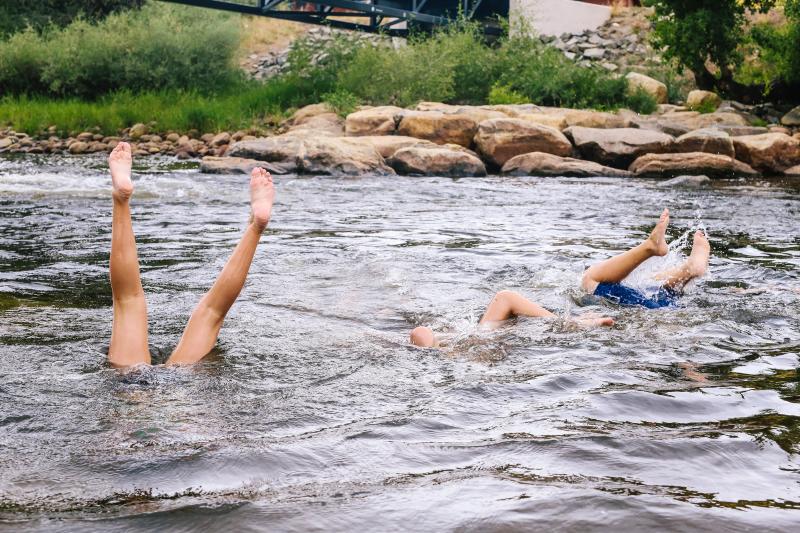 Have a crew with lots of different interests? A family adventure park is the perfect option. The fun at Amaze'n Steamboat starts with mini-golf, but the human maze, Water Walkerz, shoot'n shower basketball and even gemstone panning will keep your family entertained long after the final putt has been sunk.  
For the more adventurous family, the network of national forest trails reaches all the way to our neighboring state borders. Most access points are free, or require a nominal parking fee, before you can set off to explore - and in Steamboat Springs, that means waterfalls, uranium mines, beaver habitat, secret fly-fishing lakes, and more. You'll be hard pressed to find a more glorious exploration of nature that affords you views as well as family time free from cell phones, internet, and social media platforms. If you're seeking whitewater in lieu of forest, the river is another great option – and free! Grab a river tube from one our trusty outfitters or local shops, and put in so you can tube the "town run" for a fun, wet couple hours. And while you're in our western town, don't miss Lightening on the main drag. Tied up right outside of the historic FM Light & Sons store, Lightning the horse statue is the number one – and safest – cowboy photo op in town.
After your daily adventures, one of the most important things is wagering correctly on the over-under for dinner before kids (and let's face it, adults too) get sleepy after a long day in the sun. It is paramount to land at a restaurant that is ready for your family's refueling needs. So no matter how you hedge your bet, you'll always win at Big House Burgers; it is the only restaurant in Steamboat where kids eat free if they wear pajamas to Tuesday dinner. Even if you don't dine on a Tuesday, pajamas are still welcome! With burgers, fried pickles, and frozen custard on the menu, you can't go wrong with the kidlets, and it's even more right when you realize they make "adult" milkshakes for those 21+. Johnny B. Good's is another local staple with fifties-era decorations and Steamboat's most family friendly happy hour – pie is $1.99 slice daily from 3-5pm. If you're tired of burgers, consider dining at Los Locos or Slopeside Grill on the mountain. You can enjoy your meal on the outdoor patio and your kids can hit the Burgess Creek Beach again if they get restless at the table.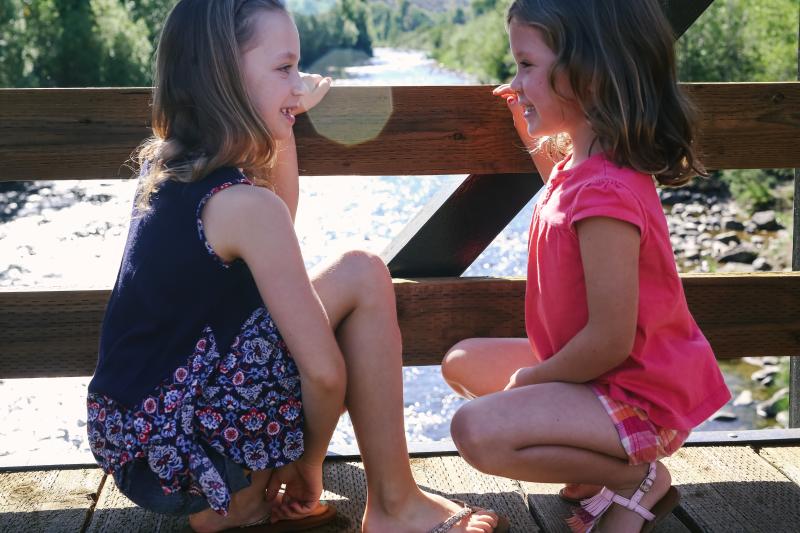 On the other hand, my family vacations growing up usually meant eating at our condo, except for one special night out. That planned dinner meant we were rested, eager, and excited to have a meal at a restaurant together instead of eating out daily. For a red-letter evening, choose restaurants with bright, casual atmosphere that are welcoming enough to invite diners of all ages into their midst. Consider an upscale dining experience with comfortable food, like Salt & Lime in downtown Steamboat Springs. Kids will love dining on the roof, which is stocked with blankets in case of a mountain chill,  and parents will adore the meticulous crafted tequila cocktails and high-end tacos. You can also consider a regional cuisine to mix things up, like barbecue or southern cooking. Low, just on the edge of Old Town Steamboat, has enough exciting things on the menu (how fun is it to order "jambalaya") to favor any adolescent's palate, and the bustling, positive energy means no one will need to worry about noise volume.   
Remember that Colorado means casual, fun, and slower-paced. A family vacation in Colorado is one your children will remember always - especially as it may be the impetus for them to eventually move here (like this writer!).