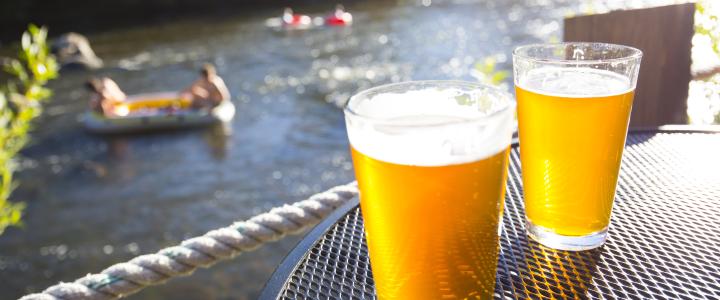 Colorado is the nation's destination for craft beer, falling only behind California in the number of native microbreweries. The latest stat from the Denver Business Journal tells us there are six breweries in Colorado for every 100,000 residents ... but when you head to the northwest, Steamboat Springs once again exceeds expectations. Our mountain hamlet boasts three breweries (plus a brewpub) for our year-round population of 12,600. Each brewery has their own unique flair, but they are all committed to a few things: small-batch rotations, giving back to the community, and prioritizing the taproom over distribution. Whether you are coming off of a long bike ride or cruising the paved Yampa River Core Trail, hit a day on the slopes or in the hot tub, you'll be drinking fresh craft beer that's practically guaranteed to be an original Untappd check-in.
Steamboat's first true brewery, Butcherknife Brewing, opened a few years ago and set the bar high. Their solid fleet of four beers includes the 7.2% Amputator IPA, and a perfect Bavarian Hefeweizen with strong banana notes, both of which are distributed throughout the rest of Colorado. The brewers, however, keep their best secrets close to Steamboat. Deeply committed to exploring tastes and flavors, their taproom constantly rotates their small batch beers. Some of their latest included a cloudy Grapefruit Blonde with fresh mashed grapefruit, the aptly-named Decapitator Imperial IPA, and Mint Julep Saison. The only separation between the brewing process and the taproom is the bar - so if you happen to be there on a lazy autumn afternoon, the odds are high you'll be treated to a spontaneous brewing and canning tour by the super-friendly owners. On top of their magnetic beers and personalities, the brewers also promote bicycling to the brewery - cyclists get a $1 off their first beer and access to the complimentary bike wash, seven days a week.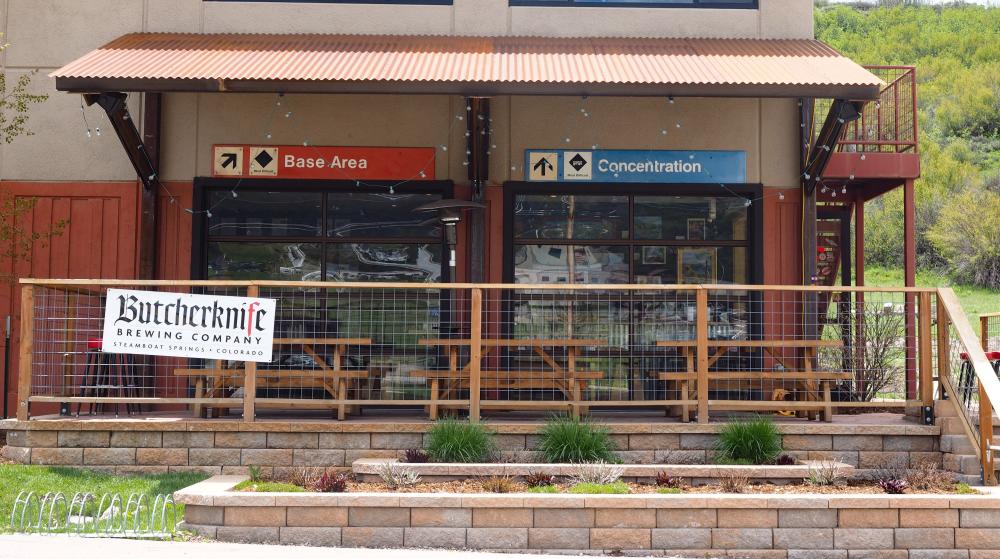 Putting local interests front and center in the taproom, Mountain Tap Brewery sets itself apart in our local brew scene. Steamboat's newest brewery highlights four different nonprofits every month during their weekly "Token Tuesday" event. With every beer you drink, you get a token to "vote" for your preferred nonprofit. At the end of the month, Mountain Tap donates a dollar per token to the top nonprofit. Ease your midweek bender guilty conscience by making a difference with every (beer) dollar! On top of this 52-week commitment, Mountain Tap also takes an active interest in our public lands, brewing the special "Get Out" saison for Colorado Public Lands Day and hosted an OktoberForest event where part of beer sales went to the Nature Conservancy's Restoring America's Forest program. With all of these altruistic initiatives, Mountain Tap is a comfortable place to while away your dollars and your time, especially because they are the only brewery in town with a full kitchen. Their menu changes seasonally, and most dishes spend some time in the wood-fired oven, designed in the traditional Napoli style.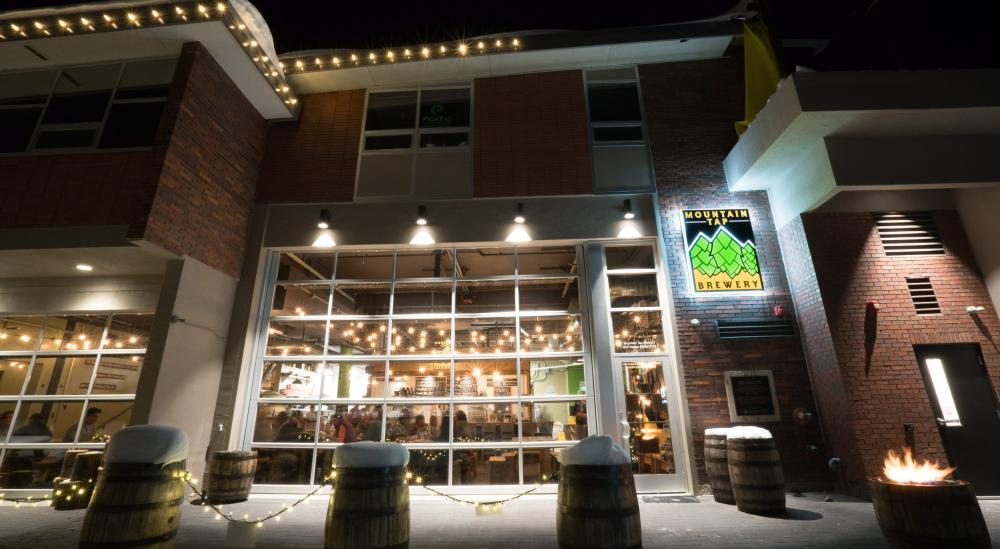 Storm Peak Brewing Co. takes the lead in innovative community building. They pioneered the Yoga in the Taproom class series: pint included with one-hour yoga because it is hydrating! Each month, brewery events include live music from local bands and singer/songwriters as well as potlucks hosted by the bartenders. If your timing is right, you might make seasonal events like End of Summer Sausage Fest (vegetarians, bring your own) or an offsite supper with beer pairing at Steamboat's best restaurant. If you miss an event, it doesn't matter because the commitment to group laughter is always at play in the taproom; while you can find board games at a few other bars in town, that's because first, Storm Peak Brewing decided that beers and Cards Against Humanity went together like hops and barley. Their game shelf has everything from card games to Battleship, perfect for parents and kids as well as millennials ready to relive their favorite Milton Bradley games. Even better, the Storm Peak taproom is more of a tap-mansion. The horseshoe bar and mash-up of high tops and picnic tables are perfect for big groups to spread out, and the wooden deck expands that space in the warm weather.
Get up here to Steamboat Springs, a haven all those who love beer and the outdoors.