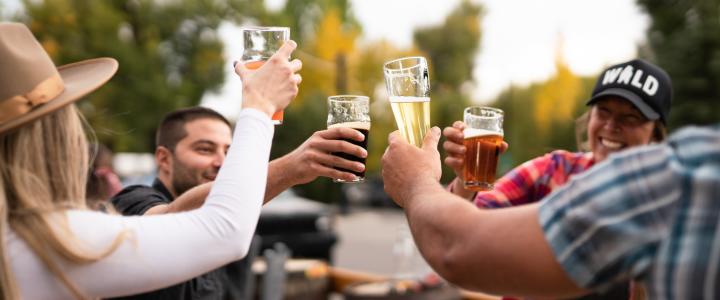 After a day of outdoor adventure in Steamboat skiing, hiking, or biking, there's nothing quite as satisfying as a good drink with friends. For a small town, Steamboat Springs packs a punch with our wide selection of locally brewed and distilled beverages – so much so that we even have a Brew Trail connecting all of them! We've compiled a guide to finding Steamboat's best breweries, distilleries, and taprooms.
Mountain Tap Brewery
Located across from the Yampa River, Mountain Tap Brewery features fresh, innovative beers and wood-fired pizza in a family-friendly atmosphere. They circulate 12 craft beers on tap changing with the season to from crisp, light beers to hoppy IPAs and roasty porters. They have a strong community-focused, sustainable approach to doing business which is evident through their eco-friendly practices and Token Tuesdays – where you receive a $1 wooden token with each beer you purchase and can then donate to a featured non-profit! Stop by on Wednesday night to participate in their weekly trivia night and win a gift card. This winter, Mountain Tap is adding remodeled, heated gondola cars to their outdoor patio as a way to expand their seating and provide a creative way for friends and family to dine!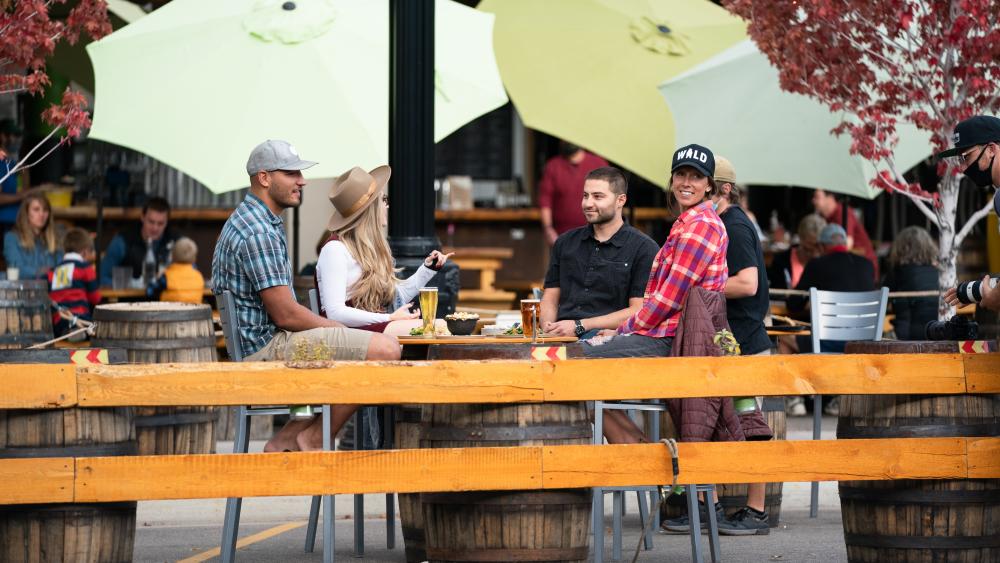 Storm Peak Brewing
A local's favorite on the north side of town, Storm Peak Brewing serves up some of the best beers in Colorado (we think!). They describe themselves as a family of beer freaks, music lovers, and outdoor enthusiasts who share their passions through beer. Storm Peak is all about variety boasting 20+ rotating beers on tap daily, seltzers, and kombuchas. Their warehouse-style brewery is the perfect blend of casual and inviting. You can bring your own food or order from the pizza joint next door. This winter they are working to bring back live music nights or you can catch a game on their big screens. They can their beers in-house, so take home a six-pack to continue enjoying to Steamboat brew scene wherever you go!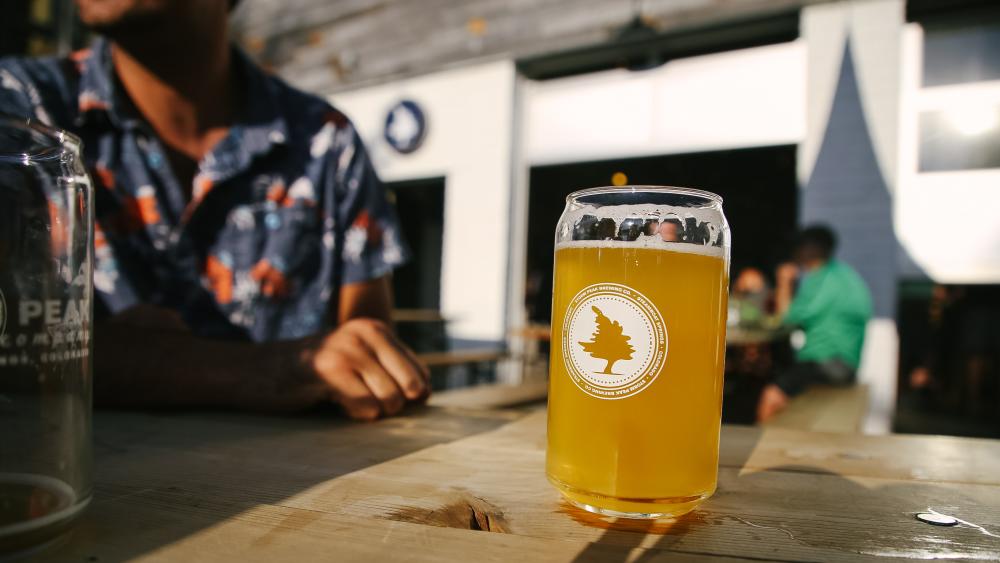 Mahogany Ridge
Mahogany Ridge is a lively bar and grill plus micro-brewery serving 8 beers on tap along with a full bar (for the cocktail and wine lovers!) With a diverse and full menu, this restaurant is known for their happy hour scene of American cuisine small plates served with their tasty beers. It's the perfect place to warm up downtown – they even have a late-night happy hour option! Great for the family, they offer a full kid's menu with all the favorites.
Mythology Distillery
Welcome to Steamboat's first and only craft distillery and bar! Mythology makes high-quality spirits by hand, batch by batch, in downtown Steamboat. Mythology Distillery crafts award-winning premium spirits to enjoy with friends while creating lasting memories. This unique distillery specializes in crafting unique whiskey blends and distilling layered gins, vodka, and other specialty spirits in small batches using the freshest ingredients. Check out their awesome location complete with a shuttle, a slide, firepits, and a cozy indoor space for the chilly months. 
The Barley Taproom
The Barley offers a unique concept: serve the best draft and craft beers and spirits Colorado has to offer. Their tavern-style taproom is the place to go if you have a group of people all craving something different. They have 31 beer taps, 8 wine taps, and other spirits rotating daily – so their menu is always new! The Barley offers a daily happy hour with great deals for everyone. They also have snacks such as a giant pretzel with dipping sauces that pair perfectly with their beers! Enjoy their diverse options and get a taste for Colorado in Steamboat Springs
Yampa Valley Brewing
Yampa Valley Brewing Company provides complex, gluten-reduced, high-quality craft beers for ALL of the Yampa Valley and North West Colorado. With locations in Hayden, Craig, and Downtown Steamboat Springs, there is no excuse for missing out on this fantastic brewery. With the downtown location sporting a speak-easy, relaxed taproom, firepits and games outside, and a consistently rotating beer selection, Yampa Valley Brewing has quickly moved up to the favorites list for many locals.