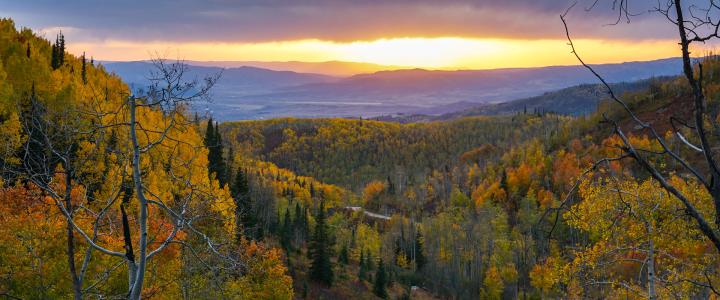 Rocky Mountain peaks and a densely wooded valley might not be the first destination you consider when planning a handicap accessible family vacation, but Steamboat Springs offers an abundance of beauty and amenities for those with mobility challenges. This historic town has adapted to provide a variety of wheelchair friendly and handicap accessible options to ensure your family enjoys every minute of your visit comfortably. No matter your age or circumstance, below you'll find information to make planning a handicap accessible vacation easier, so you can focus on enjoying your time in Steamboat Springs regardless of mobility challenges.
Handicap Accessible Lodging
Steamboat offers a variety of attractive handicap accessible lodging options that cater to your style, taste, and budget. Whether it be a chalet, condo, hotel room, guest ranch, or entire home, it's simple to find one that fits your needs. Visit the Steamboat Springs Chamber's Lodging directory for a complete guide of lodging options available. If you have questions about wheelchair accessibility or adaptations within a lodging option contact the host or the Steamboat Chamber Visitor Center to discuss your specific needs for accommodation.
Handicap Friendly Dining
The town of Steamboat has become world-renowned for its unique restaurants that will impress even the most devout foodies. For a tasty breakfast, we recommend Creekside Cafe, Yampa Valley Kitchen, or Winona's downtown. Lunch options abound including Carl's Tavern, Salt & Lime, and Rex's American Grill & Bar. Our favorite meal of the day—dinner—recommendations include E3 Chophouse, Aurum Food & Wine, Table 79 Food Bar, Sauvage, and Besame. Finally, complete your vacation by hitting up a local brewery like Mountain Tap Brewery or Steamboat Whiskey Company distillery for the complete mountain experience. All of these establishments have handicap accessible entryways, seating options, and restrooms available.
Year-Round Handicap Accessible Activities In Town
Enjoy Steamboat's infamous Old Town Hot Springs for a relaxing soak in all natural hot spring water. The locker rooms and restrooms are wheelchair accessible and there is specialized pool equipment available upon request. If you're looking for a fun, interactive form of entertainment, check out the Crooked Key is wheelchair friendly and offers indoor and outdoor escape room experiences. Steamboat's beautiful Bud Werner Memorial Library has a convenient elevator to help shuttle persons with mobility challenges between floors and regularly hosts workshops and events. To explore Steamboat's creative side visit the Steamboat Art Museum, which has a wheelchair friendly ramp down into the lower floor galleries.
Handicap Friendly Fair Weather Options
When the weather warms up, your vacation to Steamboat isn't complete without taking in famous Fish Creek Falls, which offers a paved handicap accessible trail to the overlook. The Yampa Core Trail is also paved and gives visitors access along the Yampa River to view nature, wildlife, murals, artwork, and much more. From the Core Trail you can also access the Yampa River Botanic Park which offers a variety of flowers, foliage, water features, and interactive information that will impress all ages. Finally, don't miss the summer Steamboat Pro Rodeo Series, a tradition of family fun and a one-of-a-kind experience. The rodeo grounds offer plenty of handicap accessible seating, restrooms, and parking. 
Specialized Programs And Camps
Year-round, Steamboat Adaptive Recreational Sports (STARS) provides life-changing experiences for participants with cognitive and physical disabilities, autism, injured Veterans, and their families. Participants gain self-esteem, independence, camaraderie, resilience, and courage through our programs. STARS offers daily and weekly assisted programs throughout the winter and summer seasons, including alpine skiing, snowboarding, snowshoeing, archery, cycling, hiking, horseback riding, kayaking, mountain biking, paddle sports, water skiing, and more!
Travelers to Steamboat will find numerous handicap friendly options in lodging, dining, and activities, all while experiencing the Yampa Valley's western charm and hospitality. Continue browsing the Steamboat Chamber website to explore more trip planning resources.