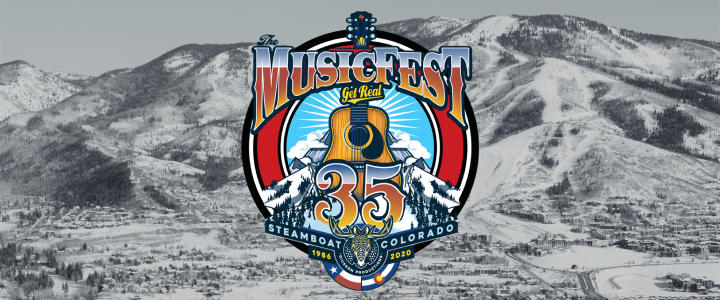 Returning to Steamboat for its 35th year, MusicFest is bringing the heat to the Rockies with 6 days and 200+ hours of live music. Worlds will again collide as MusicFest serves up the best Texas and Americana music to the snowy peaks at Steamboat Ski Resort for a full week of grooving on and off the mountain.
The 2020 lineup boasts legendary icons such as Cody Canada & the Departed, The Band of Heathens, Casey Donahew, Jonathan Tyler, and Jack Ingram to name a few. Check out the full lineup here. If you weren't able to get tickets for the festival, there are a handful of free concerts to enjoy during your visit. These free shows will be held in Gondola Square from 1 p.m. and 2:15 p.m.
To ensure the best MusicFest experience possible, we've got some quick insider tips to make your visit unforgettable.
Getting Around Town
Whether you prefer a taxi service, on-site shuttle, or opt for the free bus system, there are many options for easy travel during the week of the festival. Arrival and departure is made simple with Storm Mountain Express who offers airport shuttle service and private charters in and out of Steamboat Springs. For small and large groups, Go Alpine can accommodate all sizes through their shuttle and taxi services, 24 hours a day/7 days a week. New in 2020, the Snowstang offers convenient bus rides between Denver and Steamboat Springs offering amenities such as wi-fi, USB/power outlets and a restroom for all passengers with just $20 one-way fares. Don't get left out in the cold, the free city bus will take you just about anywhere you need to go at just about any hour of the day. You can view the free city bus schedule with routes and times here.

Winter Activities off the Mountain
Not a skier or snowboarder but looking for fun activities to do during your Musicfest trip to Steamboat? Go for a snowmobile tour, take flight in a hot air balloon, or visit Fish Creek Falls. Check out our top things to do in the winter that are sure to make your visit to the 'Boat special.
After a long night of boot-stomping and dirt kicking, recovery is required. Get your body rested right quick by soaking in one of our famous local hot springs. Old Town Hot Springs is conveniently located downtown with several spring-fed pools, a fitness center, massage studio, and coffee shop for those needing a little caffeine boost. If you want to venture a bit out of town for a more rustic and secluded experience, a visit to Strawberry Park Hot Springs offers therapeutic thermal pools in a breathtaking mountain setting.
While you're here, don't forget to wet your whistle and try some local libations. Sample some Warrior Whiskey at the Steamboat Whiskey Company, our first and only craft distillery. Or check out the breweries that call Steamboat home. Brewed right here in town, the beers featured at these breweries are some of the finest you'll find in the state.
With seemingly endless live music and activities for every level of adventure, MusicFest is sure to be a week-long music festival you will never forget. Welcome to Steamboat Springs, Y'all!