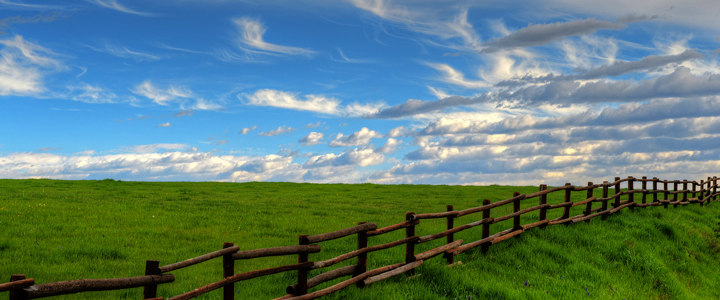 Welcome! In our Local's Guide monthly series, we catch up with one of our locals to find out how they would spend their ideal 24 hours in Steamboat Springs. 
---
Summer is in full swing here in the Boat! Our summer events list is filling up with farmers markets, live music, outdoor yoga, and more. And the long, warm days are filled with plenty of outdoor adventure.
This month, we are excited to hear from Amy Charity, owner of SBT GRVL, on her perfect June day in Steamboat Springs!
Hi Amy! It's great to chat with you. What brought you to Steamboat Springs?
I moved to Steamboat in 2008 with my fiancé at the time, now husband. I grew up in Fort Collins and after spending my 20s living in different parts of the country (and world), I knew that I had to get back to the mountains and I wanted to live closer to my family (who are still in Fort Collins).  My (English) husband and I instantly fell in love with the outdoor and active lifestyle and quickly found ourselves surrounded by friends who loved the same outdoor activities that we did.
Tell us about some of those favorite activities you love to do here.
Cycling - gravel, mountain or road - preferably adventure or destination rides.
Swimming - open water and swim trekking, and of course, the Old Town Hot Springs outdoor lap pool. 
Backcountry skiing - Buffalo Pass, Emerald and Rabbit Ears and Skimo racing.
Trail running - Mad Creek or Spring Creek trail are my go-to's.
And book club, happy hour and writing are my favorite non-endurance hobbies!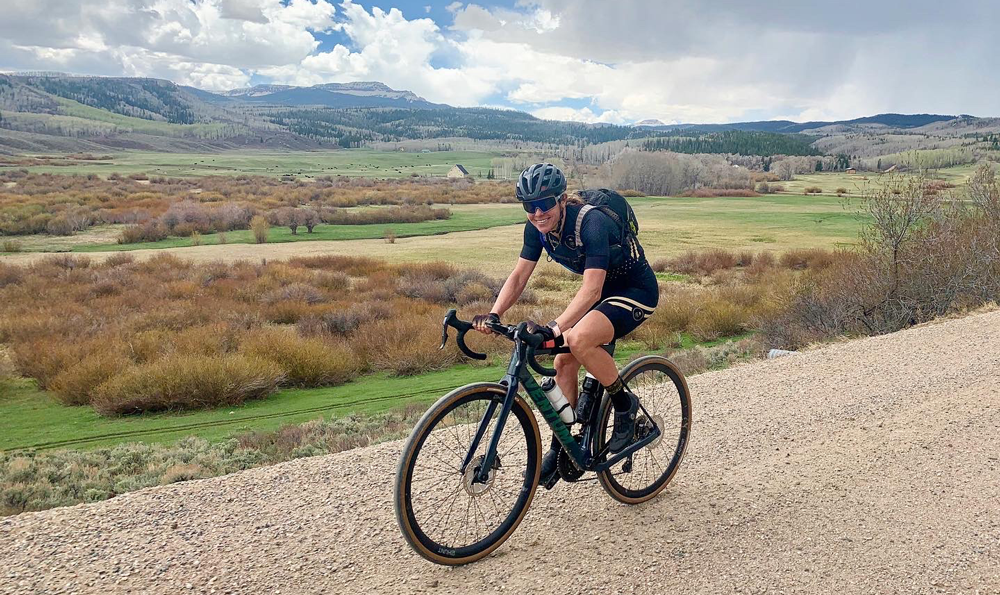 It seems like you enjoy it all! What is SBT GRVL and what does a typical workday look like for you?
SBT GRVL is a gravel cycling race held in Steamboat Springs each August. SBT GRVL brings 3,000 racers to town from every state in the US and 14 different countries. We have the most incredible team and work year-round, around the clock to pull off the SBT GRVL weekend.  I also coach athletes (cyclists and triathletes) of all ability levels!
A typical workday goes like this:
9:00 - SBT GRVL Team meeting (every team meeting kicks off with a 3-minute plank!). We talk about things such as Community Relations, Operations and race logistics, Athlete Services, Sponsorship, and Merchandise. 
11:00 - Zoom meeting with sponsors to brainstorm ideas for race weekend activations. 
1:00 - Meeting with advocacy partners (Routt County Riders, Boys and Girls Club, Community Agriculture Alliance) to discuss fundraising and partnership
2:00 - Zoom with PR team about social media planning, email campaigns, video projects, race weekend sponsor activations
3:00 - Visit local businesses to discuss how to best direct visitors their way
4:00 - Check-in with my athletes to see how their week is going for training
6:00 - Zoom catch up session with Ride for Racial Justice athletes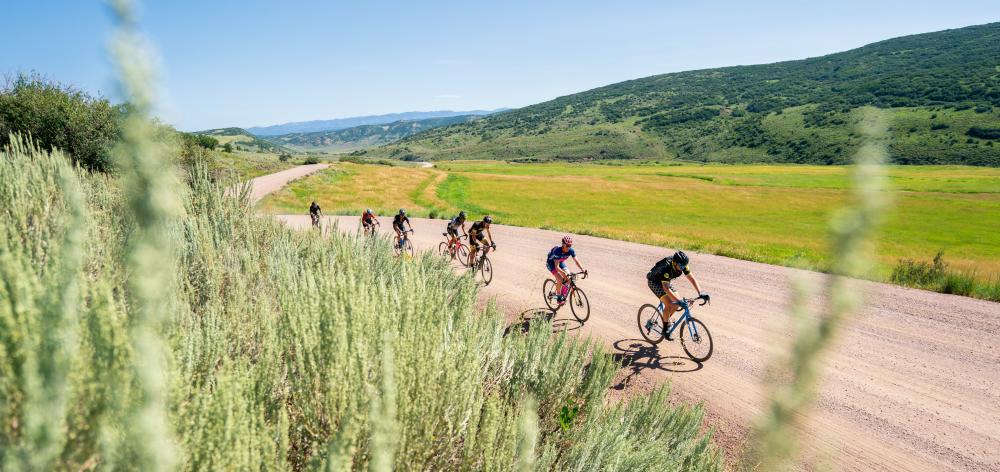 Wow! There are so many moving pieces to putting on SBT GRVL. We are so lucky to have such a great team behind the event. How would your perfect June day start?
My favorite morning activity is a 5:30 a.m. wake-up call where I throw on a swimsuit and hit Old Town Hot Springs with my three swimming buddies for a 1-hour, 2,400-yard (stated minimum!) swim. Our year-round Tuesday morning swim club has been in the works for 10 years!
After swimming, the three of us head over to Freshies for avocado toast, coffee...and a cinnamon roll for an appetizer if it's a special occasion.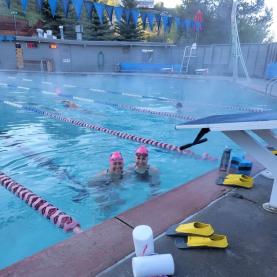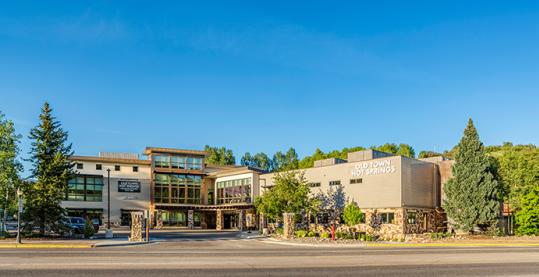 It's great to hear about the community and friendships you've formed in Steamboat. Any afternoon plans?
The main activity of the day would be a 75-mile gravel ride (out of Routt County's 600+ miles of gravel roads) called the Trout Creek Loop.  This loop passes through the towns of Milner and Oak Creek. After the ride we might head over to our favorite spot in the Yampa River to relieve our tired legs with an 'ice bath' and let our pups have a splash.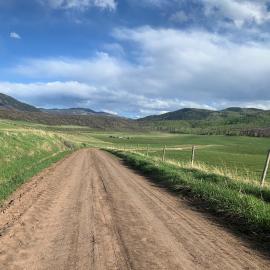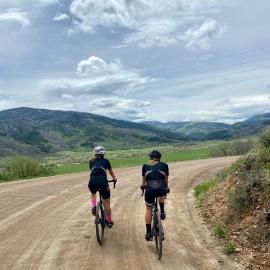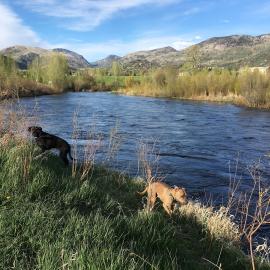 How would you refuel for lunch after the ride?
We would certainly stop for a coffee at Kate's Cafe or for some tacos at Lupita's in Oak Creek. If we are still ravenous when we return to Steamboat, we would hit up Mountain Tap Brewery for a Passionate Pedal beer and we would split a wood-fire Woodsman Pizza to tie us over before dinner.
Yum! That all sounds amazing. After a busy day, what are your evening plans?
After resting we would then hit up Salt and Lime for margaritas, the Durango Bowl and the best chips and salsa in town on the rooftop setting overlooking Sleeping Giant, Howelsen and the Ski Mountain.
How would you end your perfect June day?
To make the most of the longest days of the year, we would grab our dogs and hike up to the Quarry and watch the sunset over the mountain.