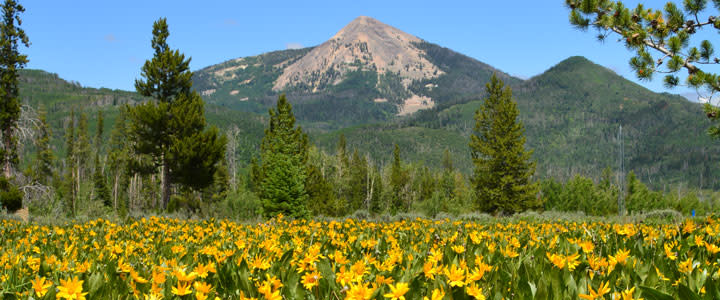 Welcome! In our Local's Guide monthly series, we catch up with one of our locals to find out how they would spend their ideal 24 hours in Steamboat Springs. 
---
July is one of the most active months in the summertime here! This is the season for hiking, riding, meeting, shopping, dining, and hot spring soaking in our Western town. In July, you can find an event happening every day in our fun and action-packed events calendar and enjoy the warm days by cooling off at a lake.
This month, we are in for a treat as we hear from one of our co-workers, Sarah Leonard, on her perfect July day in Steamboat Springs.
Hi Sarah! Thanks for taking time out of your busy July to talk with us. How long have you been around Steamboat Springs?
I may be one of the few people you meet who can actually say this - born and raised right here in Steamboat Springs! I did leave for a short bit to go to college, and I lived in Michigan for a stint. But I came back in 2015 to my home.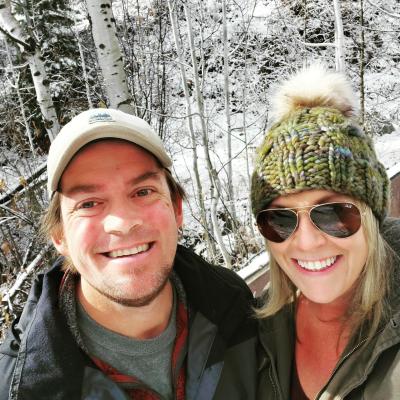 What are some of your favorite hobbies/activities to do here?
Playing with my dog Hazie
Any live music! Especially outdoor.
Happy houring with my ladies
 
You are as local as it gets! What's your role here at the Chamber and what does a typical day look like for you?
I am the director of Community Development here. Most days you can find me tackling community issues, meeting with various groups, and working on s­pecial projects. But each day is different! I get to lead the Leadership Steamboat class each year, help put on our women's summit, Thrive Together and the annual Navigator Awards, and much more. I also sit on the Board of Directors for the Steamboat Art Museum – so if you haven't had a chance to visit (it's free!) I highly recommend stopping by.
We are so very grateful to have you on our team, and I know our community feels the same. How would you start your perfect July day?
My favorite AM activity would be a hike with my husband, George, and our dog Hazie before the sun heats up (July can be hot so head out early!). One of our go-to hikes is the Uranium Mine Trail. It's just challenging enough, there is some great shade about ¾ of the way up and the views are amazing at the top!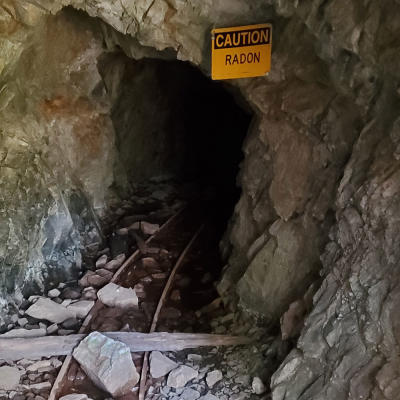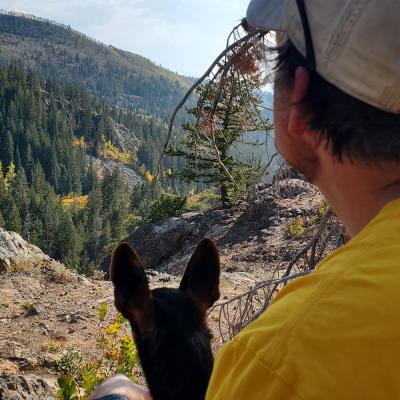 What about breakfast?
Definitely the Egg & I. Great food, great prices, and a dog-friendly patio! What could be better?
Yum! Any afternoon plans on this perfect July day?
In the afternoons we love to head up to north Routt and grab some sandwiches and caramel corn to-go from the Clark Store. The store is such a great place – in the summers they also serve ice cream!
There's lots of great places to recreate in North Routt? Where are you headed after picking up lunch?
Hahn's Peak Lake! There is nothing better than a picnic on the shore of Hahn's Peak Lake followed by paddling our kayaks around. The views are spectacular and there's lots of space to spread out.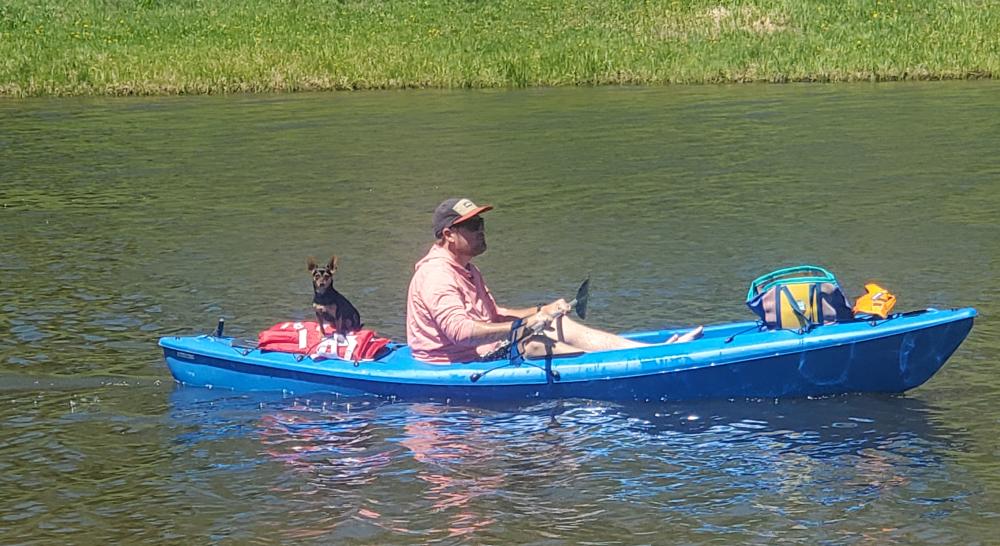 Any dinner plans to fuel up after a day of adventuring on the lake?
One of our favorite spots is the patio at Mahogany Ridge. Mahogany Ridge is a restaurant and brewery located downtown. They have a great happy hour! I recommend the Tuan Ceviche and Pretzel with Porter Cream!
How would you end this perfect July day?
I'm very happy events are back this summer. To end this day, I'd meet up with friends at the Strings Music Festival's new outdoor stage to catch some live music and dance under the stars.