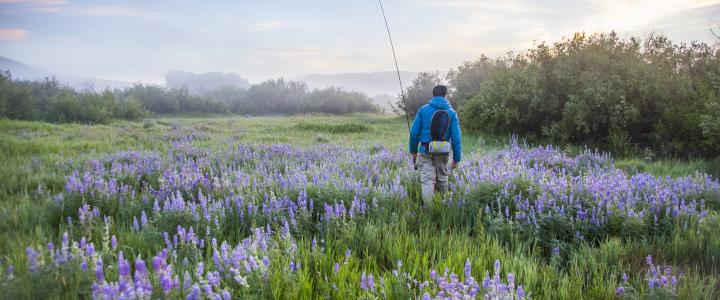 So you've spent a couple of days fly fishing the Yampa River in downtown Steamboat Springs and you're looking for an excursion somewhere a little off the beaten path. Here are some options for you that are close to town, but offer a quieter and more secluded fly fishing experience than the trout playground of the town stretch.
The Elk River
The Elk River is a major tributary of the Yampa River and offers a variety of fishing opportunities from the roadside pockets of public water along Routt County Road 129 to wild, untamed stretches of the river among the pine trees and narrow gorges along Seedhouse Road. The Elk is a favorite getaway for Steamboat locals because of the easy access, beautiful setting, and fun fishing. For a quick taste, try the Christina State Wildlife Area just 7 miles north of Steamboat Springs along RCR 129.
The Tailwaters
Below the dam at Stagecoach Reservoir, the Yampa River flows through a stunningly beautiful canyon where huge trout congregate in large pools and shallow riffles. This is the major leagues of fly fishing here in the Steamboat area, with finicky trout that like small scuds, tiny midges, and other delicate bugs. But if you can find the right recipe, you're sure to catch the fish of a lifetime.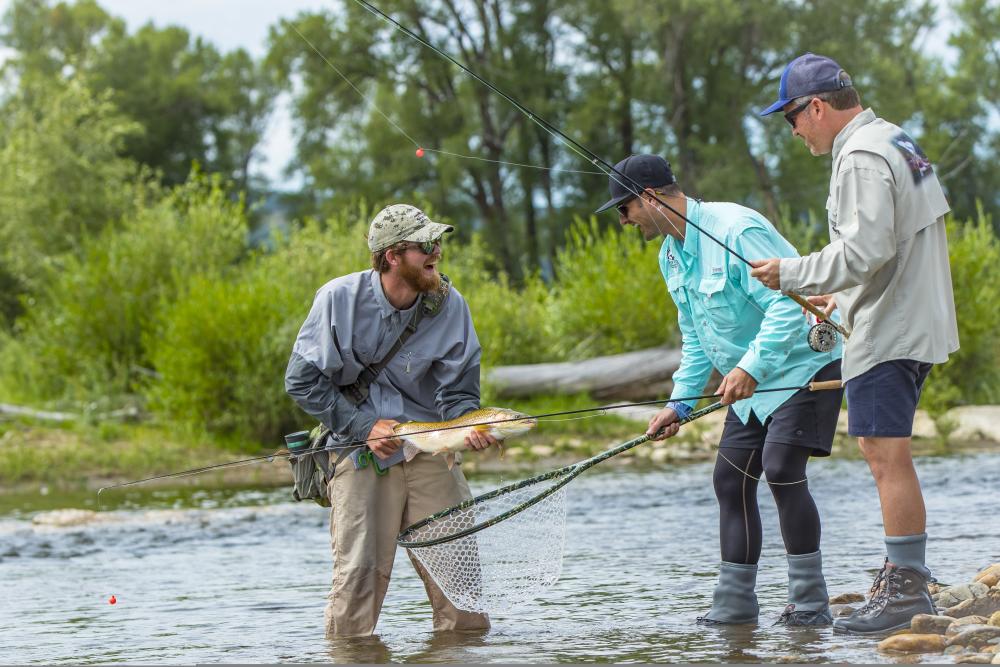 Private Waters
If you're looking for a truly unique fly fishing experience, hire one of the outstanding professional fly fishing guides through Steamboat Fly Fisher, Bucking Rainbow, or Straightline Sports, and go fish some of the outstanding private waters that are available through these fine outfitters. Whether it's a guided float trip through the "hog heaven" of the lower Yampa between Steamboat and Milner, or a trip upstream to the ranches and ponds along the Elk River or the Yampa River above town, these outfitters have dozens of unique private water options. Not only will you get to fish water that isn't open to the public, but you'll have the guidance of some of the best anglers in the region.
Alpine Lakes and Streams
Personally, I prefer getting away from the usual locations and fishing cold, clear streams that require a little effort and get me away from the crowds, and the easily-spooked fish that come with them. You'll need to do your research, because these waters aren't in any guide book, and aren't often fished by the public. Try Big Creek, Mad Creek, King Solomon Creek, or Trout Creek for isolated small stream fishing with plenty of small, wild, and feisty trout.