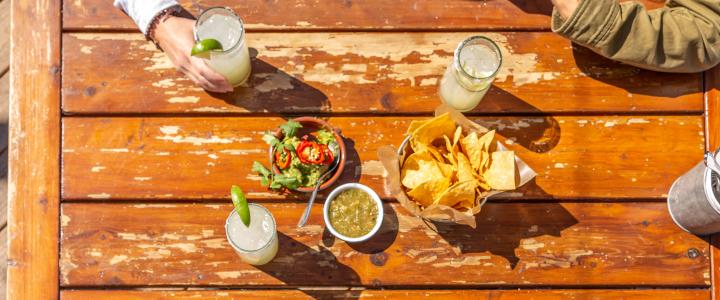 When you're in the mountains, surrounded by gorgeous views, are nearly 7,000 feet closer to the sun, and it's summer - happy hour is the cherry on top of a busy and beautiful day of hiking, kayaking, biking or exploring the Yampa Valley. Just remember that altitude and alcohol make for a strong cocktail.
Best Rooftop
The original only rooftop bar in Steamboat, Salt and Lime's happy hour plus the roof makes it one of the top sunset destinations in town. Request a table up top and people watch down on Lincoln Ave. while you soak up the views of the Sleeping Giant. Enjoy $3 tacos, $6 margaritas, and $4 draft beers! Happy hour is 3:30 - 5:30 pm.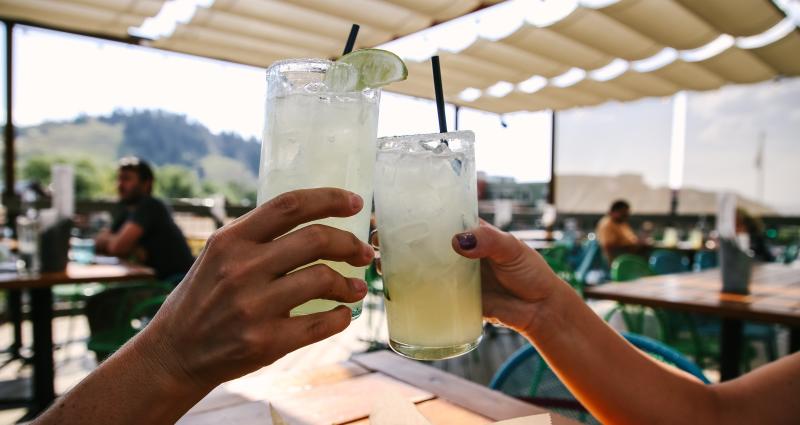 Best Beer
There's no doubt about it: the Barley has the best beer selection in Steamboat, hands down. The staff constantly rotate the taps with newer, rarer, and unique-r craft suds, most of which you may not have heard of, had the chance to try - or may never try again. During happy hour from 5 - 8 p.m., four full pints are on happy hour pricing. These choices usually change by the day, so stopping in for happy hour is definitely worth it, as most of the high end or hard-to-find beers go for $6-12 a glass. The only trick is stick to the happy hour pours and resist the temptation of the tap list and their Colorado specialty cocktails, not an easy feat.
Best Happy Hour at the Mountain
If you're staying at the mountain, you may want to check out the Truffle Pig, right at the corner of One Steamboat Place. This bar has a straight-up view of the ski resort as it's right on the edge, and has the cheapest Fat Tire in town at $2.50 per pint. This is not a joke, my friends. Order a Sessions for $2 and house cocktails at $5-6, you can't go wrong. If you want to linger outside past happy hour, just ask them to turn up the fireplace if it gets chilly once the sun goes down. Happy hour is 2:30 - 5:30 p.m.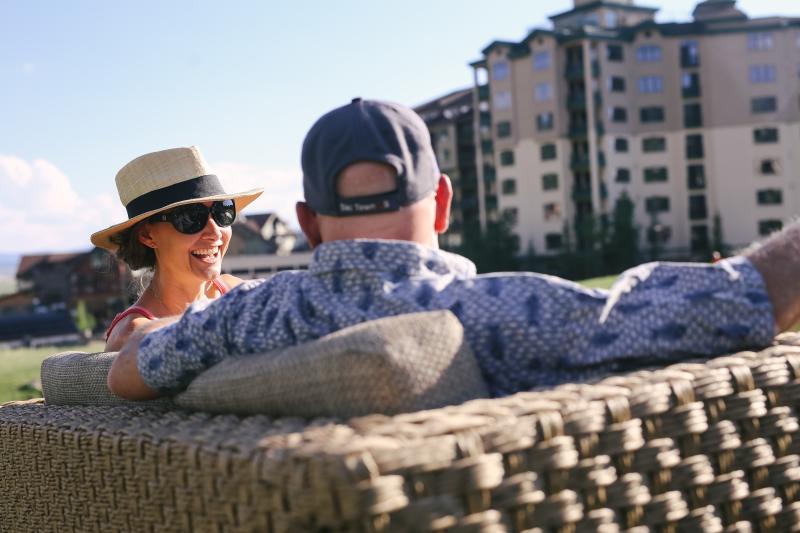 Best "Late Night" Happy Hour
Mahogany Ridge is where the late-night scene is at in Steamboat. The late-night menu starts at 9:30 p.m. sharp, but I would recommend getting there early to claim a spot at the ridge or a table in preparation for the food ahead. Drafts are discounted, but the half-price appetizers are the draw. Don't forgo the soft pretzel with cheese and porter cream sauce, whatever you do; the ceviche is among the best in town; and the buffalo fingers fill the gap if you've been accidentally vegetarian all day.