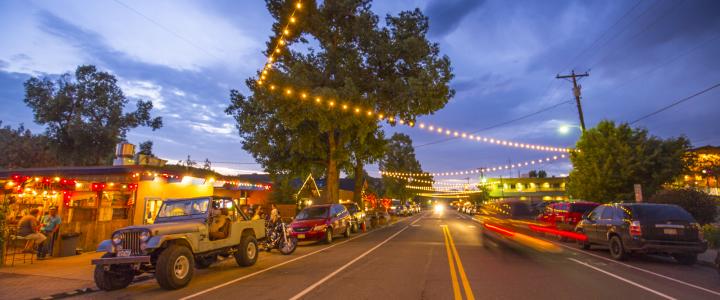 When you're up in the mountains, you're up at altitude. The golf balls fly farther, the people are friendlier, and the cocktails hit you harder the next morning. The question is, where do you want to spend your evening at 6,800 feet and how high do you want to fly? There are plenty of nightlife options in Steamboat Springs and mixing and matching all the town has to offer means you'll be able to pace yourself as well as have a great time with your crew, whether you're ready to imbibe or not. Here we go with a primer for nightlife, bars and live music in Steamboat Springs.
For Craft Lovers ... 
For a town of only 12,000 people, Steamboat Springs hosts three happening breweries plus a brew pub and a distillery tap room. If you want a meal, Mountain Tap Brewing and Mahogany Ridge serve out of full kitchens. You can post up all night long drinking freshly brewed craft beer, and once you hit the 9:30 pm or 10:00 pm hour - Mahogany and Mountain Tap respectively - you can start ordering off their late night menu for snacks. Storm Peak Brewing and Butcherknife Brewing are both located on Elk River Road, on the road north. Both breweries offer multiple rotating taps, board games, showcase local art, and while family friendly in the afternoons, may get rowdy as the night goes on. And for the one in your group who's not a suds guy, they can kick back at the exclusive taproom at Steamboat Whiskey Co. A limited snacks menu but incredibly curated cocktail menu will set you up for a long, luxurious evening of Mountain Smoke Manhattans or the Ski Bum Reviver.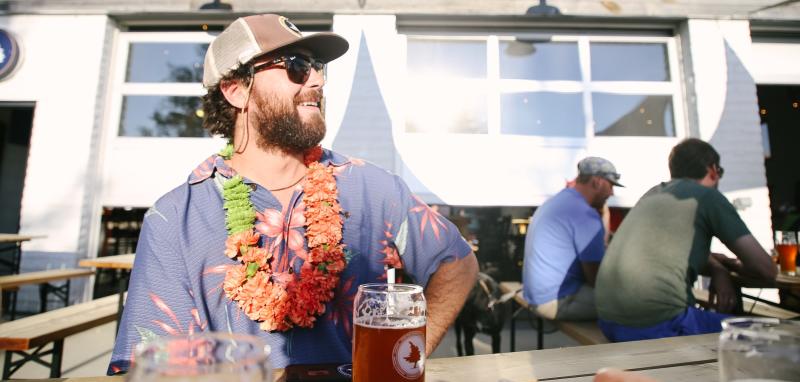 For Dance Partiers ... 
Lincoln Avenue in downtown Steamboat offers an array of dance party options for anyone hoping to ride the late bus home and partake in a boisterous dance party. The Old Town Pub, on the corner of 6th and Lincoln, regularly hosts Colorado jam bands and "jamgrass" as well as occasional big names, like the Red Rocks headliners Pigeons Playing Ping Pong. The stage and dance floor are divided from the bar, making it easy to crush a beer or glass of water as you keep dancing. Just down the block between 8th and 9th, Schmiggity's Dance Bar has live music nearly every night of the week - and there's something for everyone. From Piano Bar Mondays to Two-Step Tuesday (wear your best cowboy duds!) and raucous evening funk, rock, jam, bluegrass bands every weekend, you're sure to make new friends on the dance floor. Covers range by night and band, so bring cash to the door. 
For Culture Seekers ... 
Consider attending an evening performing arts event presented by one of the many cultural centers in Steamboat Springs. Historic performing arts camp Perry-Mansfield offers weekend performances of classic plays and dance, performed by their 250 pre-professional summer campers. You're often able to meet their visiting in-demand faculty who spend their summers coaching tomorrow's Broadway stars. Strings Music Festival runs for ten weeks June through August, and offers up evening concerts that range from orchestras to solo competition medalists, country stalwarts like Asleep at the Wheel, and rock bands from Boz Scaggs to present day phenomena Band of Horses. The Chief Theater, recognizable downtown by its iconic marquee, regularly presents comedy, music, and theater and attracts all ages. They cater to families, couples, friends and more, and a night at the Chief Theater guarantees you'll be part of an intimate experience in their small theater - plus your night doesn't have to end when their show wraps up. Did we mention they are right next to Schmiggity's?
For people who just want to be outside under a summer sky ...
The Free Concert Series is one of Steamboat's biggest events and regular summer highlights. The series brings in big-name artists who perform at the base of Howelsen Hill, the country's longest continuously operating ski area. Over the course of a beautiful sunset and stars blinking into the sky, dance all night long, picnic with your neighbors, drink local beer, and eat off the town's best food trucks. Truly one of the best parts of living in this small town, attending a free concert is an experience worth trying at least once. If you'd rather be outdoors and working for your cocktails, then consider an evening walk with local organization Yampatika, who often schedule full moon hikes led by one of their naturalists. And of course, for those seeking a lush night under the full moon, head up to Strawberry Park Hot Springs. Disclaimer: it is clothing optional after dark, but if you're looking for decadent starscapes, there isn't a better place in town.