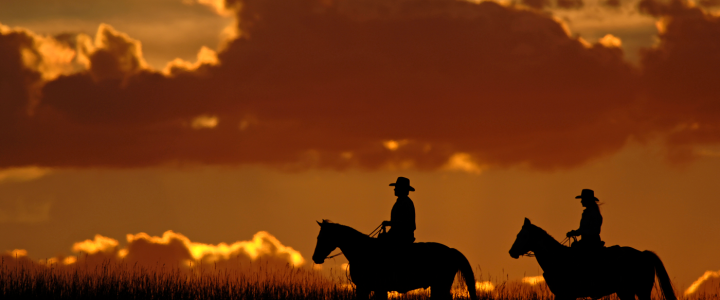 The American west is alive and well and living in Steamboat Springs. Working ranches surround the town. Main Street is extra wide - to accommodate cattle drives. And you're just as likely to have breakfast next to a cowboy as you are a tourist. But up here, you'll also find the spirit of the West in the tip of a hat. A genuine smile. An open door. And a light left on.
Our western charm is what makes your summer vacation feel a little more adventurous. It's what makes you feel like up here, you've fully escaped your everyday life. It's also what makes you feel truly welcome as part of our community. And it's what'll make you never want to leave.
Best of the West Activities
Steamboat Springs has a long history of working ranches, Western activities, shopping and events to suit the whole family. With so much to see and experience, you are guaranteed to have an authentic western town vacation when you visit Steamboat. Here are our top Best of the West activities:
Whichever Western adventure you choose in Steamboat Springs, you are guaranteed to leave with a sense of deep appreciation of our Western heritage that will bring you back to Steamboat time and time again.
Western Heritage
The West truly comes to life in the cultural heritage of Steamboat Springs. With a long-standing history of rodeos, working cowboys and ranches passed down through the generations, Steamboat and the Yampa Valley stay true to their Western roots even today, with live events, museums, historic buildings tours, the unique old mining town of Hahns Peak, and hot springs that keep alive the legacy of a true ranching community. about the history of the Western culture in Steamboat Springs by experiencing it for yourself.
Experience the rodeo year-round 
Not able to attend an actual rodeo performance? No problem. Here's how to "rodeo" even if you can't experience the real thing. Whatever you choose to do, just don't forget to keep the Western hospitality and spirit of Steamboat alive by practicing patience and spreading kindness. Tip your hat, say hello and don't forget to smile: