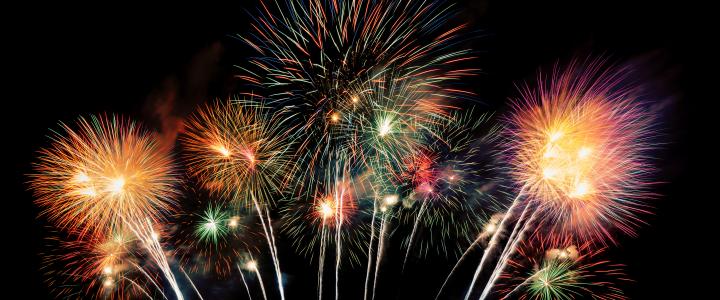 As the clock winds down to the end of 2019, it's time to start thinking about your plans. Nothing compares to New Year's Eve in Steamboat, and we've rounded up the best events in town. Whether you choose to dance, drink and dine your way into 2020, or stay in and relax to wake up early the following day, Steamboat has something for you.
Family Friendly Fun
Classic Fireworks
If you are looking for the quintessential fireworks experience for your new year's celebration, ring in the New Year at the base of Steamboat Ski Resort. The Steamboat SnowSports School puts on a dazzling on-snow parade lit by torches and accompanied by fireworks that illuminate the sky over the mountain. This event is perfect for families with young children who might not be able to stay awake until midnight (or adults!). The event starts at 5:30pm and is sure to impress everyone in the family. Check out more details here.
Family New Year's Eve Bash
Another option for families who would like to celebrate early in a kid-friendly environment is the Family Fun New Year's Eve Bash at the Steamboat Grand. Join the party and have a buffet dinner while listening to a DJ and participating in activities that include face painting, party hats, and more. The event starts at 5:30pm and ends at 8:30pm and is walking distance from the base of the mountain making it easy to walk over after watching the fireworks. This is a ticketed event, and we recommend purchasing tickets early to save your spot! Don't worry parents, each adult ticket comes with a complimentary glass of champagne. To purchase tickets visit the website. 

New Years Eve Dining 
Intimate Experiences  
If you want to indulge in Steamboat's unique dining scene, we have some intimate experiences at the top of our list. Aurum sits on the banks of the Yampa River and uses fresh, local ingredients to produce elegant dishes. Make a reservation to dine with them on New Year's Eve, and after stay for their New Year's Eve Bash that goes from 9:00 pm to 1:30 am and features the classic rock cover band, Throwdown.  Other options for you include: The Laundry, a historic building turned restaurant that features expertly infused liquors served alongside small and large plate and Bésame, a Latin fusion restaurant serving tapas from Cuba, Argentina, Portugal, and Spain. 
On Mountain Eats
What sounds more romantic than riding up the gondola and overlooking the lights of Steamboat Springs? Steamboat Ski Resort has multiple options for dining on New Year's Eve such as Hazie's, Four Points, Ragnar's, Haymaker and Western BBQ. The best part about one of these options? Dining at them gives you free admittance to the Korbel® New Year's Eve Party! The event is $60 per person and includes DJ entertainment, a complimentary dessert bar and chocolate fountain and a toast to 2020.
Music & More
Dance the Night Away
If you and your friends want to ignite the dance floor on NYE, you don't want to miss Eufórquestra. Described as energy and rhythm personified, this band has been influenced by music across the world with an emphasis on funk, pocket and groove. They are performing at Schmiggity's from 10:00 pm to 1:30 am. Early tickets are on sale now for $20 or will be sold at the door for $25. 
Bowl, Brew and Boogie NYE Party
The newly renovated Snow Bowl will be open during the day for all ages to have fun bowling and dining on New Year's Eve. After 9:00 pm, Snow Bowl will have their first annual Bowl, Brew, and Boogie NYE Party for adults 21 years and up. Come enjoy their happy hour menu all night long with open bowling lanes and a DJ. The best part? Free Champagne toast at midnight for everyone! The other best part? Admittance is free.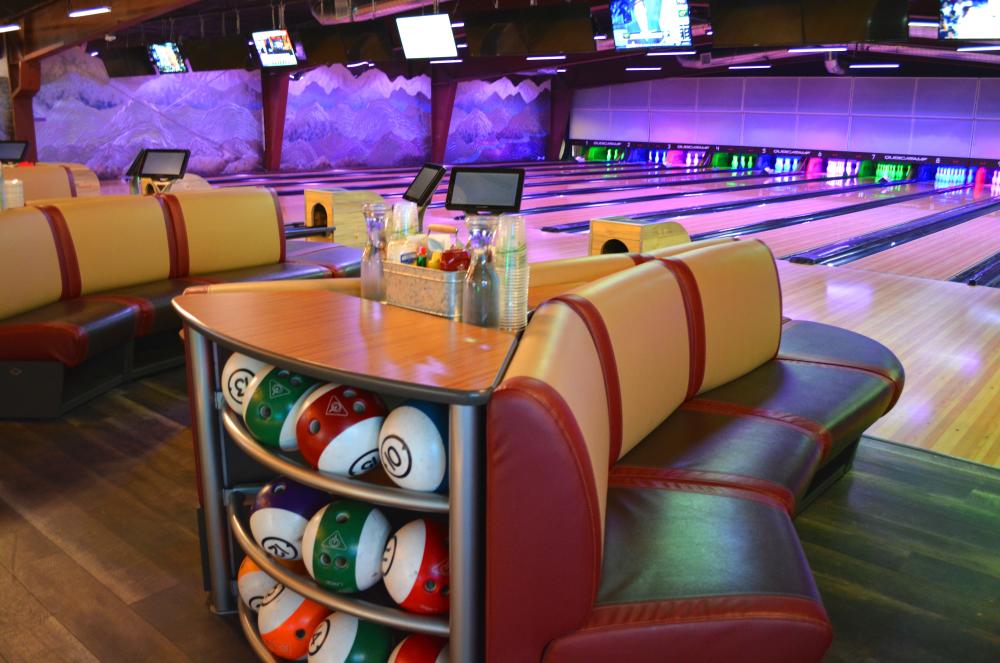 Kick Off the New Year Right
Opt Outside 
How do locals start of the new year in Steamboat Springs? Outside! One of the best days to ski and ride at Steamboat Resort is New Years day. The energy is infectious, and everyone is excited about the year to come. If you want a quieter experience, you can also explore Steamboat's groomed Nordic trails on Howelsen Hill or Haymaker Golf Course. If you don't have the equipment, worry not! You can rent skis and snowshoes from many of the local gear shops in town including Christy Sports and Ski Haus. 
Be Cozy
If you prefer a cozy, warmer start to the new year (or are still recovering from the night before), we recommend relaxing in one of our coffee shops. Off the Beaten Path is a bookstore, coffeehouse, and bakery café all in one! It is the perfect place to read a book or the first newspaper of 2020 while enjoying delicious espresso and pastries. Mountain Brew is a coffee shop in a cozy house-like building off of Oak Street. In addition to coffee, they serve delicious soups, sandwiches and more. 
Holiday Hot Springs
Start the new year full of tranquility by visiting the hot springs in the most magical time of the year. Adults and kids alike will enjoy the relaxation and fun at Old Town Hot Springs located in the heart of downtown. There are multiple pools and even water slides. For a more rugged experience full of rejuvenation, visit Strawberry Park Hot Springs. Located 15 minutes from downtown, you will need 4WD if you drive yourself, but your best option is a shuttle.
With all Steamboat has to offer, come celebrate 2020 with us and make this New Year's one to remember!