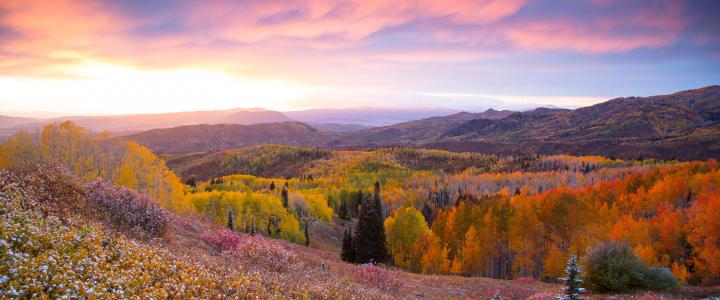 Extraordinary Falls in Steamboat Springs
Fall is extraordinary in Steamboat Springs and we have our mighty quaking aspens to thank for it. Their shift to gold makes our mountains glow.
Leaf-peeping season usually means warm days, cool nights and perfect timing for a scenic drive (unless, of course, you're up for a really long bike ride, which is not unheard of around here). Steamboat Springs is central to Northwest Colorado's extraordinary landscapes, making the town an ideal home base for a regional road trip. Rough it by day, then come back to Steamboat for a decadent dinner, hot springs and cozy lodging overnight.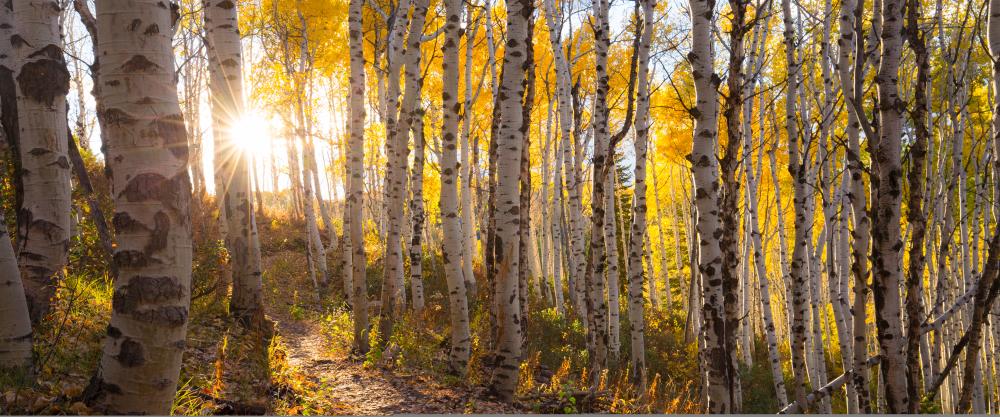 Travel is easy and the visual payback is huge. A straight shot east on U.S. 40, Rabbit Ears Pass is close to town and a surefire way to see spectacular fall scenery. Once up on the pass, get access to shorter hikes like "the ears" and Dumont Lake, or longer treks deep into the Routt National Forest.
Scenic Fall Drives Throughout Colorado
Looking farther afield, cruise in from the high desert and deep canyons of Dinosaur National Monument (about three hours west of Steamboat and riddled with dinosaur fossils) and 4x4 through the wild mustang reserve at Sand Wash Basin (about two hours west of Steamboat and populated by hundreds of wild horses). Venture into the high alpine habitat and 14,000-foot peaks of century-old Rocky Mountain National Park (about two hours east of Steamboat and inhabited by some of the biggest elk you'll ever see). In between destinations, and virtually surrounding Steamboat Springs, are some of Colorado's most delicious side-trips and scenic byways.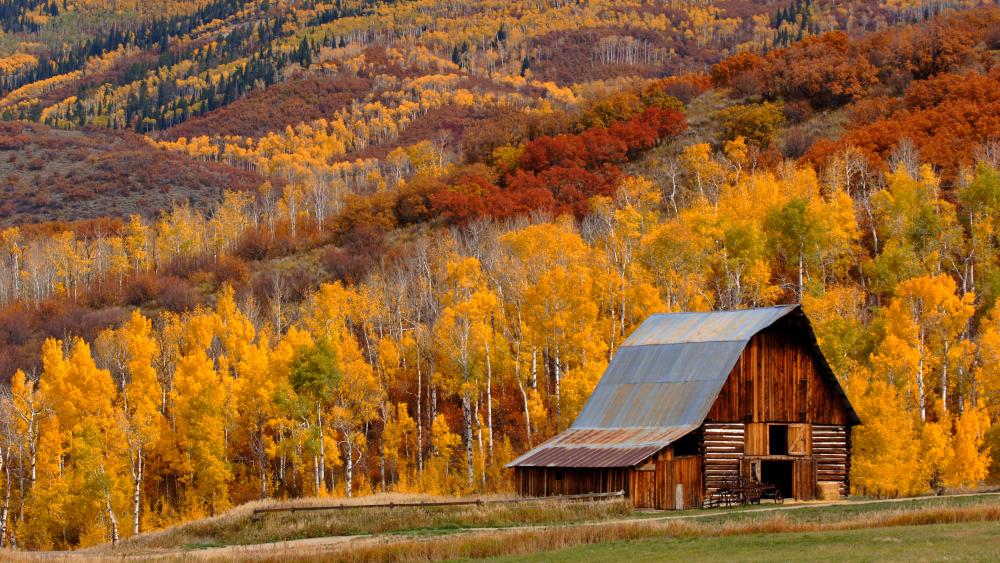 A straight shot north on Routt County Road 129 takes you to Steamboat Lake, the 1865 gold and silver settlement at Hahns Peak (named for the nearby extinct volcano with a historic fire lookout on top), sleepy and unmotorized Pearl Lake, and the old mining hamlet of Columbine, before you double back to Steamboat. The stunning 160,000-acre  Mount Zirkel Wilderness Area looms over this entire drive.
Best Steamboat Viewing Loop
One of Colorado's prime fall drives is a loop out of Steamboat Springs. Travel south on State Highway 131 through working ranchlands, the historic rough-and-tumble former coal-mining town of Oak Creek (Tracks & Trails Museum is a sweet stop for history buffs), the railroad town of Phippsburg, and the quaint historic town of Yampa (where the cowboys still hold horse races down the main street during Fourth of July festivities). Turn west on the Flat Tops Scenic Byway to travel over Dunkley and Ripple Creek passes, where the golden sea of fall foliage is always breathtaking, especially with the stunning 235,000-acre Flat Tops Wilderness as a backdrop. Make the day long enough to pop over to Trappers Lake, the birthplace of the American wilderness movement.
The 82-mile byway continues to Meeker, but turn north toward the town of Hayden, where you should keep your eyes peeled for iconic greater sandhill cranes as you near the Yampa River. This is a prime fall stopover for these ancient birds that stand majestically at five-feet tall and project a signature squawk over the valley. There is even a Yampa Valley Crane Festival to celebrate the once-endangered birds and the incredible habitat they call home.
Back in Steamboat, a long leisurely dip in the Strawberry Park Hot Springs is an ideal reward for covering all those miles. Amidst the tinkling sound of the aspens' golden leaves, fall is a most magical time to soak in the woods – preferably under a dark sky, overcrowded with nothing but stars.