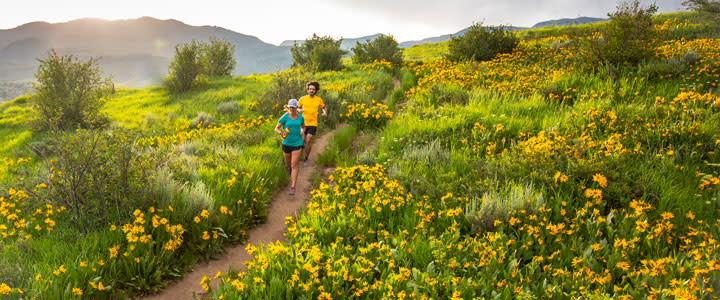 Thank you for choosing our beautiful little mountain town for your run-cation. Some of you have run the race before but if you haven't, you are in for a treat. The course of the full marathon weaves along a beautiful country road through the elk river valley and is stunning for the ranches, hills, vibrant yellow wildflowers, the Elk River itself, and fresh new green grass. The 10K course runs out towards stunning Strawberry Park and gives you a nice tour of downtown. This year's half marathon is going virtual, which means you can choose your favorite course from wherever you are. I have personally run this race every year since 1998 (except last year when it was canceled), whether it be the half, marathon, and also 10K twice. It is such a great community event and highlights the spirit of our wonderful town!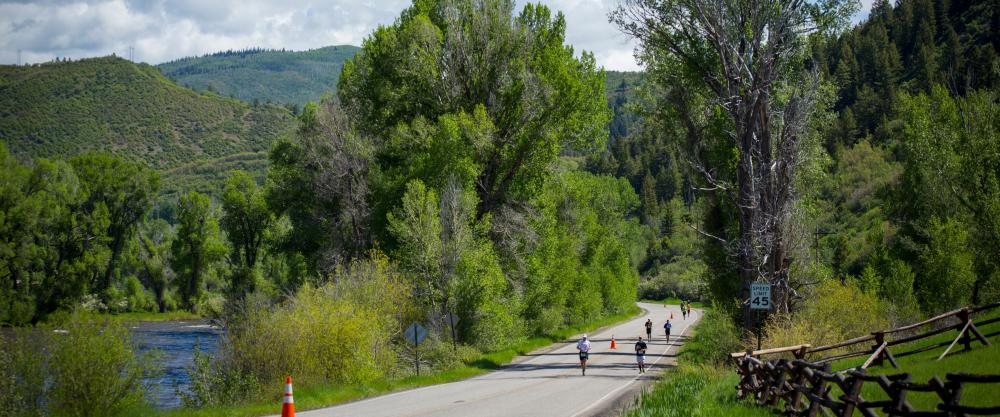 Marathon Training Tips
The Steamboat Marathon is quite hilly with most of the uphill coming in the latter half of the race, so save your legs. The marathon has most of its steep downhill in the first 1/3 of the race, and although tempting to speed down those hills in the cool mountain air, saves your legs and energy. I would suggest finding some hills to mimic the course at home. Even if you live where it is flat, you can use parking garages, treadmills, and even the one small hill where you live to mimic race day. By the time the marathoners reach certain sections of the course, the shade is often long gone so I would suggest a hat or visor to shield your face and head. Remember this is June in the Colorado mountains, and while temps are typically perfect on race day, it can snow, yes snow, at the start of the marathon or be unseasonably warm in our high-altitude climate. Keep checking the forecast before you travel so that you are prepared.
Unlike many large city road marathons, there will not be an aid station every mile, but every 3-4 miles. I suggest carrying a small handheld water bottle, race belt, or running vest with some hydration or extra fuel if you think you will need it. The race will have hydration options at the aid stations as well as our local nutrition sponsor Honey Stinger. I advise all of my clients to try everything beforehand so if you plan on using the provided course fuel, please purchase and use it before the race, remember nothing new on race day!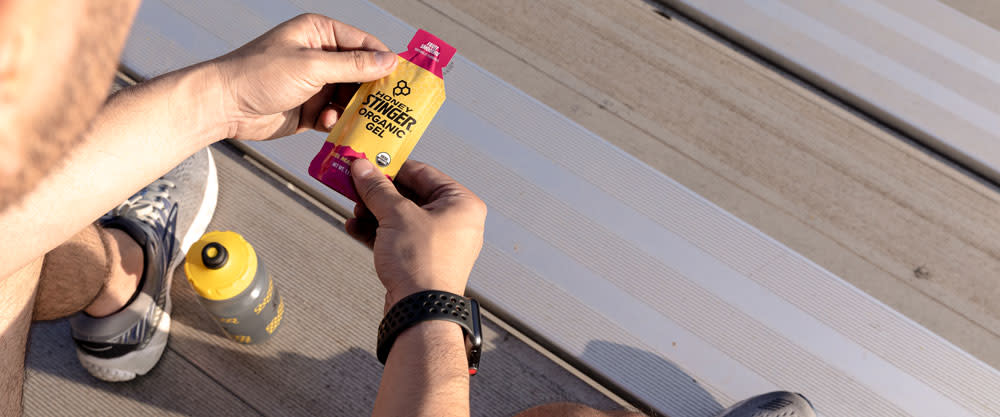 Nutrition Tips
Speaking of your food and nutrition, this is a great time to start formulating your race nutrition plan and implement it into your training. Below I will list what I recommend for pre-during-and post nutrition strategies. 
Pre-race Nutrition
In the week leading up to the race increase your carbohydrates slightly each day. Loading up the night before with huge plates of pasta could create some unwanted GI upset on race day if you are not used to it. A better strategy would be to increase 1-2 servings of carbs a day in the days prior, which could mean one extra banana or 1c of quinoa a day. This is also a good time to increase hydration, especially at higher altitudes if coming from lower elevations. Fuel yourself the night before with some protein and complex carbohydrates. Think of a vegetarian bowl of roasted veggies, tofu, quinoa and potatoes with avocado, or grilled chicken, flank steak, or salmon with asparagus and sweet potato. You do not want anything too heavy, and of course, stick to something you have eaten before. I once ate a spicy Indian-inspired, very high-fiber dish the night before a 100K, and let's just say it was not a good idea.
During-Race Nutrition
During the race make sure to drink 16-20 ounces of water an hour, remembering that 1 good sip is about an ounce. Experiment with electrolyte replacement during training, how much you need will be dependent on your size and sweat levels. Aim for 30-50g of carbohydrates an hour depending on the size as well. A bag of Honey Stinger chews is 38g a bag and 1 gel is about 25g of carbohydrates, while a half banana is 15g. Remember to always try out your fueling strategies beforehand as different people will tolerate, or not tolerate, different carbohydrate and sugar sources found in most energy products. I cannot stress this enough, if you have a favorite fuel then you should bring enough for yourself if not offered on the course.
After-Race Nutrition
After the race, make sure to get about 30g of protein in within 30 minutes of finishing. This could be a burrito from our Official Post Race Food Sponsor or a bar, protein powder in water or milk of choice, other packaged protein drink, or a turkey sandwich with 3 oz of meat. Within 1.5 hours make sure to get your full meal including carbohydrates for glycogen replacement, ant-inflammatory fats like avocado, and some good protein sources. While it's tempting to go straight for beers or a Bloody Mary at one of our wonderful bars and restaurants lining the main street, let me suggest that you first get that protein shot in and some extra water and electrolytes, then enjoy yourself! This will help immensely with your recovery from the race. Remember the race does not end the minute you finish, its ends after you hydrate and fuel.
Recovery Tips
Another wonderful recovery strategy would be to book a massage beforehand or dip your feet and legs carefully (as water levels can be high and swift in June) into our beautiful Yampa River that flows through the town. Visit the hot springs downtown at our Official Fitness Facility: Old Town Hot Springs to rest your legs and celebrate your race.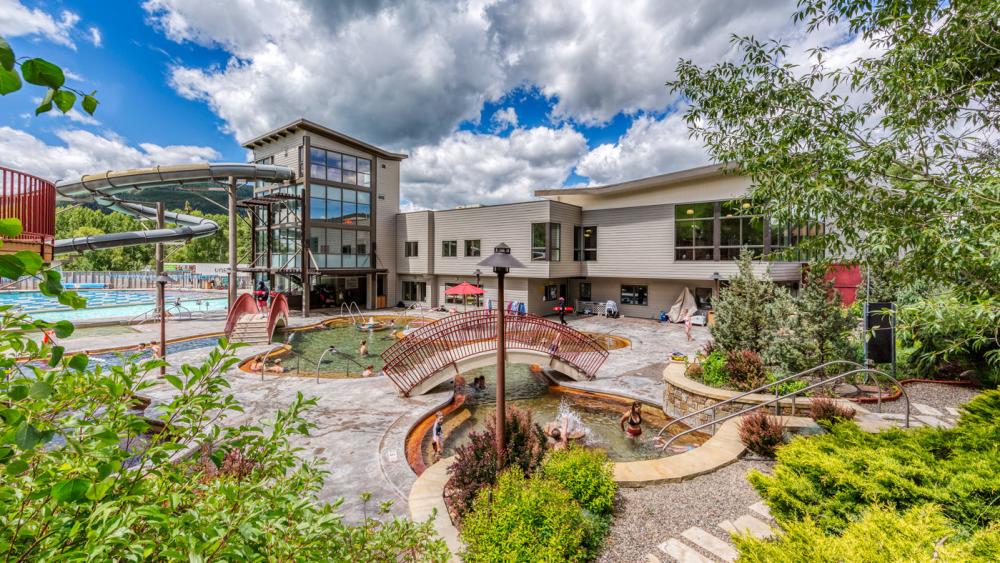 I hope you enjoy the excitement of a return to in-person racing. Remember to enjoy your training and we will see you in June!
- Cara A Marrs, RDN
Registered Dietitian/Nutritionist