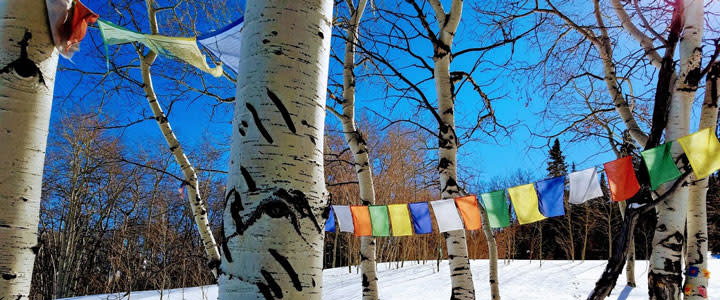 Welcome! In our Local's Guide monthly series, we catch up with one of our locals to find out how they would spend their ideal 24 hours in Steamboat Springs. 
---
It's March – which means the days are longer, the sun is shining, and the adventures are endless! We know you enjoyed all the snow that February brought and hope you keep up all the snow dancing this month.
For the first chapter in this new series, we are excited to hear from longtime local Emily Hines, Marketing, Communications, and Events Coordinator for the City of Steamboat Springs Parks & Recreation Department (she knows, it's a mouthful!) to learn how she would spend a perfect March day.

Hi Emily! Can you tell us a little about yourself and your connection with Steamboat Springs?
In total, I have lived in Steamboat Springs for about 26 years. I grew up here but spent 10 years away at college in Oregon and then starting my career in the Connecticut/New York area. I moved back to Steamboat Springs in 2013 thinking it would just be a quick layover between life events, but the Yampa Valley Curse got me, and I never left (I like to think of it as a blessing not a curse)!
Like most people living in the Yampa Valley, I enjoy an active and outdoor lifestyle. In the summers I enjoy hiking, trail running, paddle boarding and camping. During the winter months, I spend most of my time skiing at Steamboat Resort and Howelsen Hill or ski touring in the backcountry. I am a volunteer with Routt County Search & Rescue, a steering committee member for Impact 100, I help with trail restoration projects each summer with Colorado 14ers Initiative and I am actively involved with a non-profit called First Descents.

That's incredible! Tell us what a typical workday looks like for you with the City?
I love my role with Parks & Rec because I'm able to get involved with projects that span across all of the divisions within our department (parks, trails, open space, youth programs, adult sports, etc.). It's hard to outline what a typical day looks like because it is always changing! I could spend part of my day in front my computer working on graphic design, social media, and press releases, or out in the field hosting a local ski ascent or mountain bike race. I also get to spend time in the field breaking up beaver dams to prevent spring flooding, maintaining our local parks/gardens and running the ski lifts at Howelsen Hill!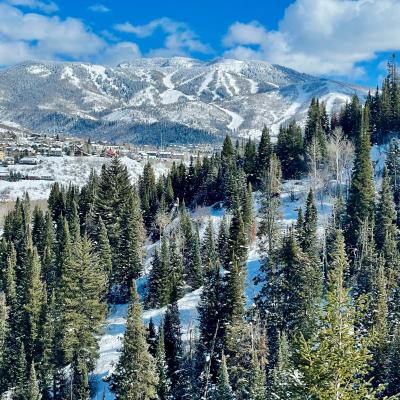 Let's get to this perfect March day. How would it start?
March is probably my favorite winter month. The snow is really good, the sun is shining, and the days are starting to get longer! I am not always a morning person unless I have plans to do something fun outside. Making coffee or stopping by a local coffee shop is always my first order of business. On the weekends, I typically get up early and catch the free city bus to the ski area. It is not typically as crowded this time of year, but I still try to arrive by 8:30 AM to beat the crowds and take a few runs either solo or with friends. I have also enjoyed spending time at Bluebird Backcountry located just over Rabbit Ears Pass – it's a fun option if you are learning to backcountry ski or you are flying solo for the day and don't have a backcountry buddy!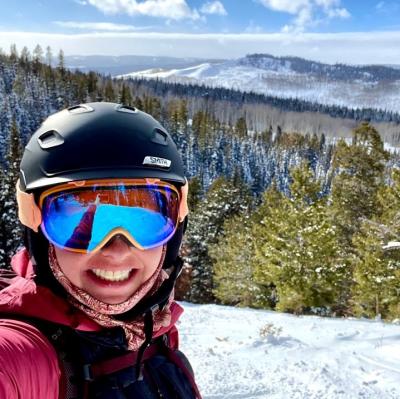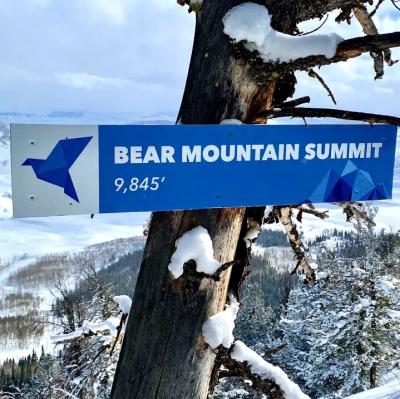 Where's your go to spot for breakfast?
There are so many amazing places for breakfast, it is hard to choose! If I am looking for something quick, I typically grab a breakfast burrito from Taco Cabo or a biscuit breakfast sandwich from Lil' House. If I am enjoying breakfast out, Creekside Café, Seedz, The Shack and Freshies are some of my favorites.
What's next on the list?
If I am headed out into the backcountry, I typically pack a lunch or grab a sandwich from Yampa Sandwich Co. If I am meeting friends for a sit-down lunch, I typically do Winona's or The Paramount.  
On the perfect March day, I would meet my friends on Rabbit Ears Pass to skin, snowshoe, or go cross country skiing near the West Summit (even if I'd already resort skied that morning!). I often go for an afternoon run or bike ride along the Yampa River Core Trail or take a hike up Emerald Mountain to the Quarry. One of the great things about my job is that our office is located right near Howelsen Hill. While my Nordic skiing could use a lot of work, I love taking lunch laps on bluebird days during the week (best views in town). Afternoons are also a great time to stroll through downtown and check out all of the local shops.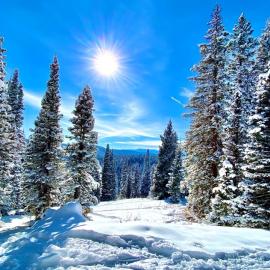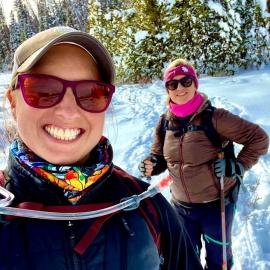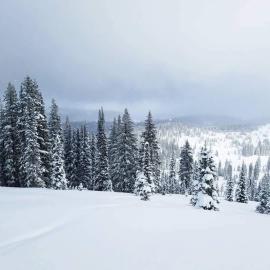 After a day of adventure, what are you grabbing for dinner?
If I am looking for something quick after a long day, takeout from Blue Sage Pizza, Dude & Dan's or Backdoor Grill. If I am enjoying a dinner out with friends, Fiesta Jalisco/Vaqueros or Après Burger Bistro are common dinner locations for our crew.
How would you finish your perfect March day?
If the weather is nice, I enjoy grabbing drinks outside by the fire pits at Mountain Tap Brewery. I have also been doing regular Friday night skins up to the top of the Christie Express lift or the Gondola, then taking a few night skiing runs to close out the week. If I am feeling stiff and sore after a long day, I like to soak and relax at Old Town Hot Springs or Strawberry Park Hot Springs.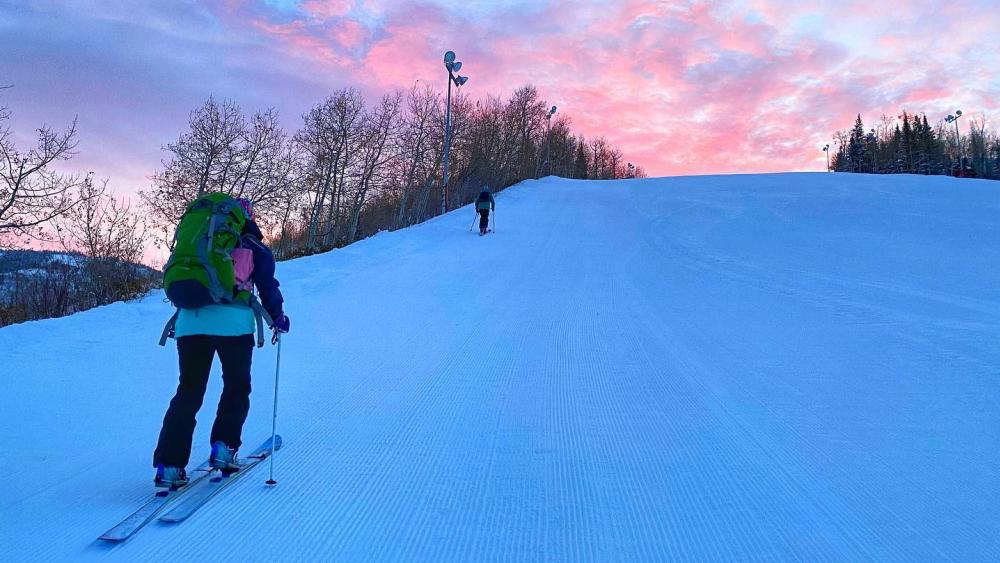 Businesses Featured in this post: