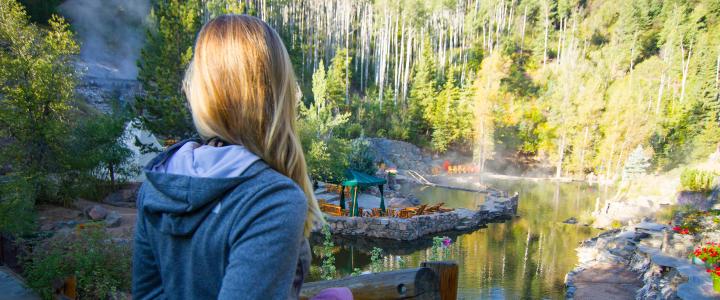 One of the greatest revolutions in our society is the advancements available through technology. Whether it be the ever-changing iPhones, or rapidly advancing medical technologies, we greatly depend on its efficiency to complete our daily tasks. However, it's also been said that these advancements have hindered our ability to live out our everyday lives. But the mountains offer an anecdote to our always-plugged-in lives. It takes only a few days in Steamboat to remember that there is life beyond the internet
 
By unplugging from the technology we so heavily depend on, the world opens around us. Living in an area where endless outdoor amenities are offered, it's easy to step away from Facebook and onto the hiking trail. The following are a few tips to help each visitor and local alike ditch the phones, iPads, and computers and dive headfirst into the diversely beautiful landscape of Steamboat. 
Step 1 - Soak in the Hot Springs!
One of the most difficult parts of unplugging from technology is taking the initial first step. With all the dings, buzzers, and flashes, it is difficult to commit yourself to staying unplugged. Sometimes taking those first steps in the process is best accomplished with a little push! Water and phones don't always mix well, so spending an afternoon soaking at Old Town Hot Springs forces you to ditch the cell and concentrate on the smiles of your kids zooming down the water slide. Strawberry Park Hot Springs are located in a more isolated area of the Steamboat landscape to achieve complete relaxation -- and with that, a complete lack of cell service. Head up the unpaved road to the park to find a multitude of 104-degree baths and pools, massage huts, river access, and more. Not only are you forced to keep off your devices, but in a way that makes you feel as though you never needed them in the first place. Appreciating one of the most beautiful amenities Steamboat offers allows you to cut the technical cord and feel great doing so. To learn more about what the parks have to offer, check out the link here

Step 2 - Ditch the Device and Head to Mandell Lakes
The Flat Tops Wilderness area is chalk full of trails and paths just awaiting exploration. Yamcolo Lake and Devil's Causeway are some of the local favorites, and in particular, Mandell Lakes. Park your car (leaving the phone in the glove box) and cross the street to find an immediate entrance into the forest. From dense wooded areas, to stunning open valleys, this hike is an all encapsulating adventure. It serves as a nice workout, but also a preferable way to unplug from technology. Instagram seems less important when you can take a mental image of Colorado's most stunning views -- a much better deal than an electronic photograph. As you reach the pinnacle of the hike, stop at Slide or Black Mandell to soak in your accomplishment. Have a rest, have a picnic, have a conversation! The memories made on these days will triumph over any day spent playing on your devices.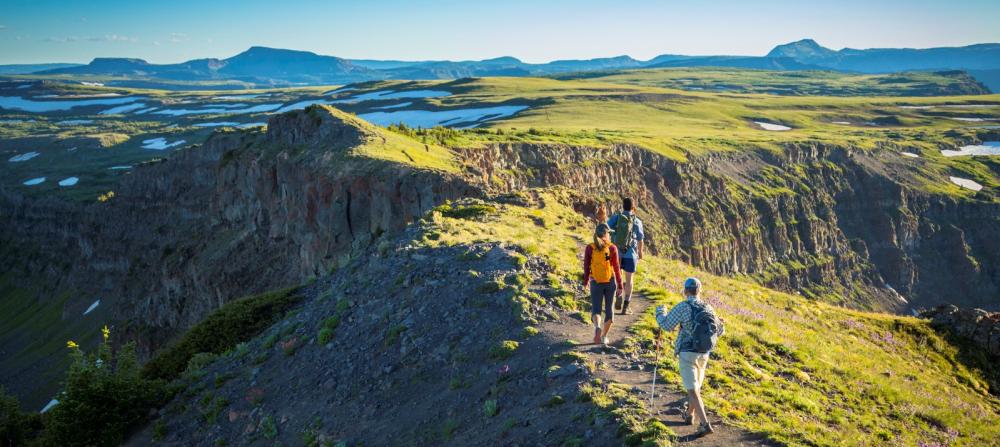 Step 3 - Replace the Habit 
Individuals today (myself included) seem to have the ability to text as if they were born knowing how to do it. Eyes closed, chatting with their friend, in the dark -- texting has become second nature to all of us. The best way to break this habit? Replace it! Rather than zealously texting your friend, grab a fly-fishing rod and some flies and head to the Stagecoach tailwaters. The energy expended on typing away can be put to better use by casting your rod into the stunning tailwaters of the Yampa River. As you train your hands to fish the rivers rather than scroll through Twitter, you may find a passionate new hobby and obtain a great skill! There is a certain type of appreciation in wading into those clear waters, catching a glimmering rainbow trout, and releasing it back into the wild. Experiencing the outdoors and finding new uses for your time and energy allow you to fully divorce your device -- and be so much happier doing so. 

Step 4 - Keepin' It Free
If you're a major music fanatic, some of the largest applications keeping us attached to our phones could be Spotify, iTunes, or SoundCloud. However, to fully take advantage of a Steamboat summer, the Keepin' It Free Summer Concerts are an absolute must. Say goodbye to "Horses in the Back" and the deep house music that could just about cause an earthquake -- and take a listen to one or all of the incredible artists lined up for the summer. All that is required is a lawn chair and your best pair of dancing shoes. The concerts take place at the base of Howelsen every weekend of the summer. Fully immerse yourself in the mountain scenery by listening to the strumming of a Bluegrass band, an easy-going reggae beat, or a kick drum of a rock band. By taking out the Airpods and appreciating the mountain music, you'll find new ways to connect with the local community and the stunning surroundings of Steamboat Springs. For more information on the upcoming series, check out the full schedule here. 

Step 5 - Warrior 2 on the Water
Another great way to segregate ourselves from technology is to exercise. Being in a place like Steamboat, the opportunities are endless -- hiking, biking, running, kayaking, whatever it may be, all will help you sidestep addicting apps. Yet, as mountaineers, we like to kick it up a notch. Hiking becomes trekking up fourteeners, biking becomes 30-mile loops, and kayaking becomes shooting down white-water rapids. So, when it comes to Yoga, the Steamboat locals like to ditch the mats, grab their paddleboards and head over to Fetcher Pond. Out Here Yoga, among other studios, hosts classes twice a week on the pond. The classes include board rental and set up, and will take your practice to the next level. Not only does it offer a way to amp up your chavasuna, but also allows for a playful and unique way to get you moving. 
Step 6 - Submerse in the History of Steamboat  
A final great way to disconnect from technology and the need to constantly being in the know of what's current is to step into the past, Rather than reading about the latest celebrity's newest drama, head over to the Tread of Pioneers Museum to learn about the history of Steamboat. From the development of skiing or agriculture to the mining and pioneer settlement era of the Western Slope, engage in the development of Steamboat Springs. The Tread of Pioneers contains hundreds of photographs, artifacts, and interactive activities for the whole family to enjoy. Discover the individuals who built Ski Town, USA into one of the most important places of Colorado's history.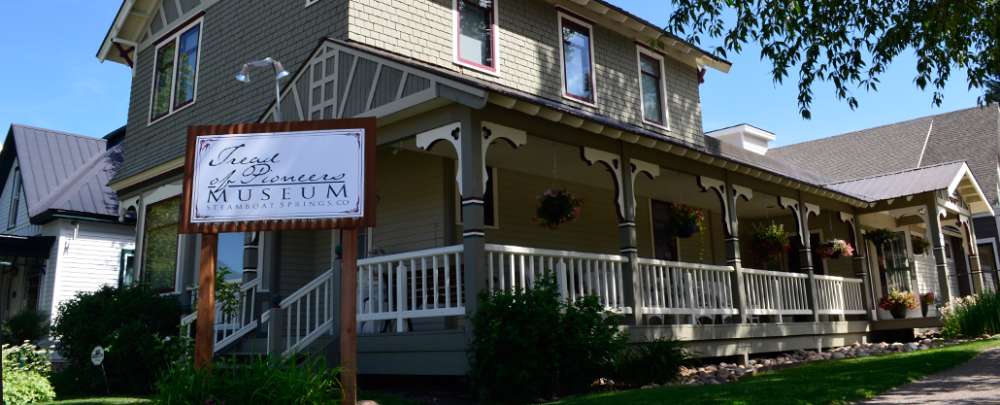 Although technology is something we greatly depend on in our society, it does not have to be the center of our world. When living in one of the most stunning places in Colorado, it is only necessary to ditch the phone and explore the diverse aspects and amenities of Steamboat Springs. Unplug, unwind, and find your newest passion up in Steamboat Springs.