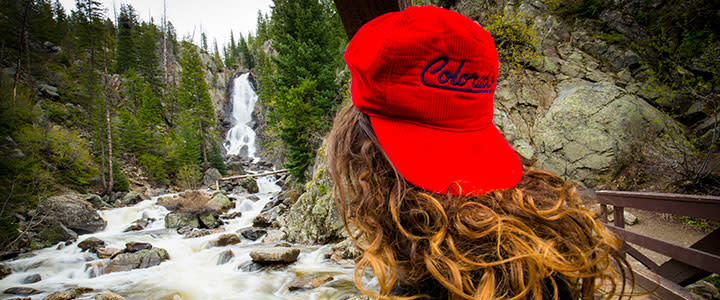 Although he's lived in Steamboat Springs for more than 20 years, the beauty of the place continues to stop David Wittlinger in his tracks. On a recent drive back home over Rabbit Ears Pass, he pulled over to marvel at the sea of the changing aspens' lime greens, yellows, and golds. He and his family were so enthralled, they went for an impromptu hike.
"I came from the Detroit metro area," says Wittlinger, who is a board member for Steamboat Bike Town USA. "Steamboat's scenery still feels almost unbelievable to me. The whole sense of community is different, too. You see the same people at the coffee shops and the grocery store. You get a very warm, tight-knit feeling. That's what I love about it. I feel so safe and comfortable and nurtured."
That feeling transmits to anyone who steps foot in Steamboat. A palpable friendliness pervades the community, reaching across the Yampa River to the top of Emerald Mountain, the ski resort, to every surrounding trail, peak, brewery, hotel, and restaurant.
Even if you're only in town for three days, that combination of authentic community warmth and stunning surrounding beauty will make you wish you were a local. Here's our advice on how to live like one while you're in town.
Breakfast
A local institution, Creekside Café is at the top of everyone's list, Wittlinger's included.
"The breakfast burrito is unreal. You gotta upgrade with the spicy chorizo. My wife says I'm in a rut because I don't even look at the menu anymore." When it comes to a sumptuous first meal of the day, he notes a handful of "close seconds."
"Freshies is great, too. Everything on the menu is delicious. They do breakfast and lunch. The avocado griller—a grilled sandwich with caramelized onions—is one of my go-to's. Winona's is another really good spot. If you go there during normal breakfast time, like 9 a.m., you're definitely waiting," he says. "It's the place to get cinnamon rolls. They're as big as your plate. You usually share with two other people."
And if it's for just a quick dose of caffeine, Mountain Brew is his top pick. The family-owned coffeehouse sources small batch, fair trade artisan coffee beans, serves a short list of delightful steamed egg dishes and bakes all of its pastries in-house. Wittlinger's favorite part? The casual vibe and an upstairs and downstairs patio.
Adventure Spots
When Wittlinger has a two-hour adventure window, two wheels are always his first choice, no matter the time of year. He is a regular on the pristine, buffed-out expanse of singletrack on Emerald Mountain and in the dead of winter, he will rise at dawn to pedal his fat bike up the Cat tracks of Steamboat Resort to Christie Peak. When Emerald transforms into the Nordic skiing mecca of Howelsen Hill in the winter, he takes his fat bike up the perfectly dense corduroy of the skate routes, access to which runs less than $15 per day.
"The fact that they've opened it to fat biking shows how much of a cycling community we are," he says. "The tubing scene on the Yampa River is pretty special, too. For fly fishing, some of the best trophy trout is caught right in town. We have two small kids, so if we have a full day, we'll go into the Zirkel Wilderness for some hiking."
Beginning about five miles north of town and stretching to the Continental Divide over nearly 160,000 acres, the Zirkel Wilderness is full of pine and aspen groves, wildflowers, gurgling creeks, and glistening lakes.
For a long (11-mile) hiking loop, Wittlinger suggests the alpine-lake-sprinkled Zirkel Circle, which climbs 2,400 vertical feet and begins about 20 miles outside of town from the Slavonia Trailhead. For a shorter (7-mile) out-and-back, his family wanders through the alpine meadows that run between Buff Pass and Rabbit Ears Pass on the Wyoming Trail.
Though not a climber himself, his buddies enjoy the playful bouldering near the Uranium Mine Trail just outside of town and in the winter, take their ice axes to the majestically frozen Fish Creek Falls.
Post-Adventure Fuel
You need only glance at the rainbow fortress of carbon frames and nubby tires that surround Mountain Tap Brewery to know this patio serves as the pot of gold for local mountain bikers.
"Their beer is really tasty, the brick-oven pizza is, too. It's a place that's really come on the scene in the last couple of years. The patio atmosphere is great," he explains. "Carl's Tavern is another good watering hole that's really popular. Sunpie's Bistro, especially in the summer, is a huge party. Tubers pull off the river and walk right in—hurricanes are their signature drink."
When it comes to grub, Wittlinger is a sushi fan and says nothing beats fresh rolls with a view at Sake2u.
"It's right on the river. They have a lower patio and a second level deck so you can watch people going by on the river. You're right across from Emerald, so you can hear the weekly concerts and everything else going on."
When the weather gets colder, the subterranean coziness and steaming, cheesy deliciousness of Mazzola's calls his name. Also, he says no three-day visit would be complete without sampling the sumptuous gourmet tacos at Salt & Lime.
Lastly, beer enthusiasts would be doing themselves a serious disservice if they didn't sample the suds at Storm Peak and Butcherknife breweries, both of which lie on the outskirts of town.
Where to Get a Good Night's Sleep
Other than his couch, which hosts what he describes as a relentless parade of friends and family, Wittlinger's first pick for lodging is the Steamboat Grand, situated right at the base of the resort with a free shuttle to and from town every 15 minutes.
"They have a nice pool and all different room sizes," he says. "For those friends who want to be right at the ski area, Chateau Chamonix or Edgemont are also good choices."
For large groups seeking swanky digs, he recommends Moving Mountains, with its enormous homes accommodating up to 16 people. "Rather than doing VRBO or Airbnb, I know those guys, and they have amazing attention to detail. If you legitimately want to stay together with your group, they have a sweet portfolio of five, six-bedroom luxury homes. They can do concierge, grocery shopping, on-site chefs—everything."
Written by RootsRated Media for Steamboat Springs Chamber.