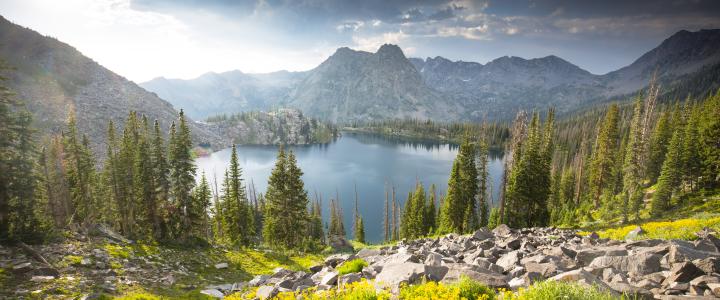 We all treasure our favorite trails, value our unique community and want to make sure it's beautiful for years to come. With each upcoming generation, the trend is learning to give back and realize if future generations don't protect their favorite places, they aren't of value to anyone. Welcome to the next big idea: Pledge for the Wild!
Pledge for the Wild
Sustainability is a word that gets used a lot, but not always in tourism. Pledge for the Wild is an educational platform sharing common values, language and tools to support responsible tourism, while welcoming visitors, giving back and celebrating our wild places. Steamboat Springs is thrilled to be part of this coalition consisting of five U.S. towns, including Flagstaff, Arizona; Bend, Oregon; South Lake Tahoe, California and Bozeman, Montana.  The movement is helping both tourists and locals alike open their hearts and digital wallets. This campaign is about education and making it easier for anyone to give back with just a text. With Colorado's rapid growth and many state funding resources getting cut, tourism agencies in each founding community have stepped up to help, knowing every dollar given can make a difference. You too can join in protecting your favorite spaces and being aware of your personal impact and maintaining Steamboat for years to come.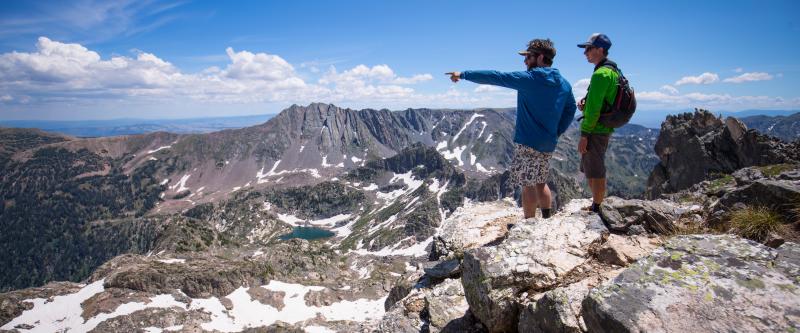 While Steamboat has countless beautiful locations to explore just a few of the wild spaces include Medicine Bow National Forest, Routt National Forest, Mount Zirkel Wilderness, Yampa River, Steamboat Lake State Park, Sarvis Creek Wilderness, and Flat Tops Wilderness. Many trails such as Fish Creek Falls, Spring Creek, Hot Springs Trail, and Emerald Mountain are iconic spots within the Yampa Valley and should be protected for generations to come. All funds raised stay local in our community and further fund this initiative. All adventure seekers should consider the work that goes into keeping their cherished trails maintained, safe, accessible, as well as ongoing improvements that are needed.
Everyone can partner together to make a difference by texting WILD4STEAMBOAT to 44321. All money donated will go to the Trail Maintenance Endowment Fund, who are working hard to maintain Steamboat's wild places. By making a collective effort, encouraging visitors to donate $1 per hour spent in the wilderness, our community hopes to elevate conservation nationally and have a positive long-term impact on the land, local economy and the world around us. Whether visiting your favorite trail to bike, hike, fish or checking out a new adventure, we encourage you to pause and consider who cares for and supports these spaces. Make a difference that will be noticed for years to come.
"Cherish sunsets, wild creatures, and wild places. Have a love affair with the wonder and beauty of the earth." – Stewart Udall, American Politician.
To learn how you can help or donate visit www.pledgewild.com/steamboat