Cover Photo Credit: Garner & Co
2020 changed everything from the way we work and shop, to the way people get married. The need for social distancing has made a large traditional wedding nearly impossible to hold safely. Gone are the days of the 200-person banquet hall wedding where you feel obligated to invite family friends you have never met and in its place, a new industry of intimate, creative, elopements has emerged. Family Airbnb vacations with a backyard ceremony and the courthouse and take-out style elopements are trending hard right now. But what has really gotten me excited is adventure elopements. With so many folks turning to the outdoors for recreation and entertainment this past year, it makes sense that more people than ever are heading into the great outdoors to tie the knot.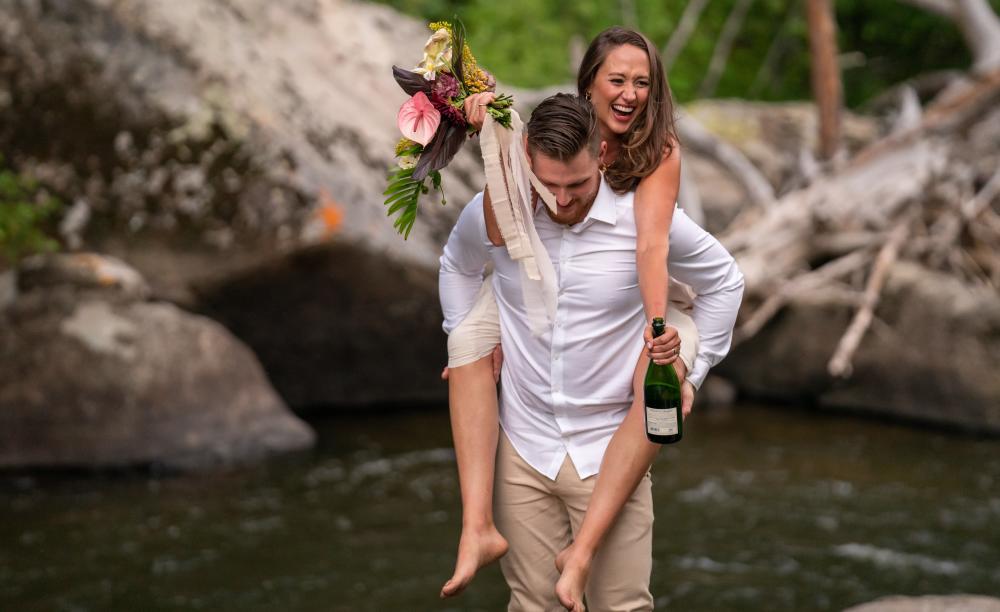 Photo Credit: Grace Coomaaraswamy
Why Elope?
When asked for wedding advice, for years my husband and I have told our friends to elope. An elopement allows you to skip a lot of effort, headaches, and drama that come with planning a huge wedding with all of your friends and family. Plus, you will save a bundle. Many times, there are countless hours and thousands of dollars that go into planning "perfect days", and the bride and groom are completely exhausted by the time it comes for them to walk down the aisle.
Having an adventure elopement in Steamboat Springs allows you and your SO to confess your undying love in front of an intimate group of your closest friends and family, while also incorporating your shared love for the outdoors, and possibly an activity that has brought you closer as a couple. This year we have seen couples backpack into the wilderness for private backcountry ceremonies, and even skin up Hahn's peak for a true ski bum's wedding. Whatever the vision you have for your wedding day, there are plenty of vendors in Steamboat, with ample experience, who can make it a reality.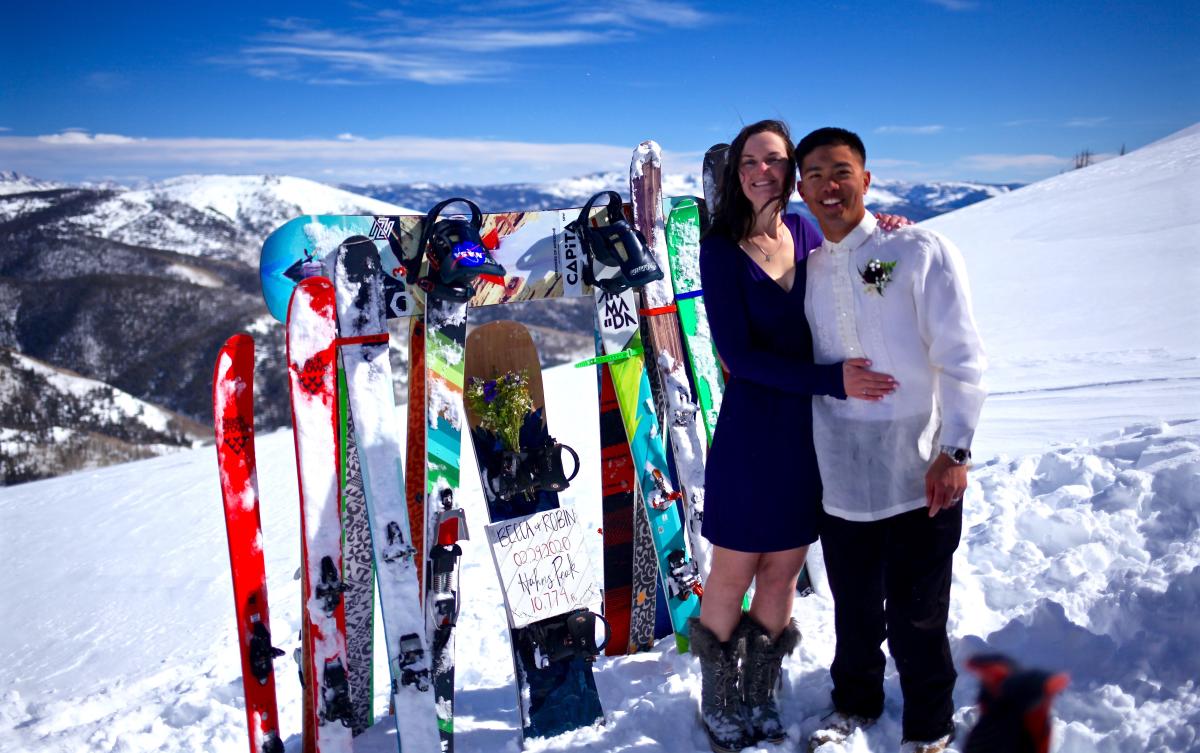 Things to Keep in Mind
There are some special considerations that couples looking to add adventure to their nuptials should consider to ensure your ceremony is not only beautiful but safe. If you are heading out into the backcountry, be sure to bring the provisions you would on a normal hike such as water, snacks, a first aid kit, layers, and shelter (if necessary); in addition to any decorations, props, or accouterments you want for your ceremony or photos. Remember to follow all Leave No Trace principles and pack out any trash or decorations you bring with you. This applies to flowers as well. If it doesn't grow there, it doesn't go there. 
If your dream elopement is a wintertime adventure, skiing, or snowshoeing, there are other important factors to consider. You will want to be aware of the snow conditions and the terrain you will be traveling through. This is dually important if you will be traveling in and around avalanche terrain. In some circumstances, you may need to hire a professional guide, especially if you are not familiar with the area.
The weather changes quickly in Colorado. A beautiful sunny day can give way to strong winds and hail, and then return back to 75 and sunny in a matter of minutes. Be sure to check the weather frequently leading up to your elopement day, but also have contingencies in place. If you are traveling into the high country, bring a hat, gloves, and puffy coat, even in the summer.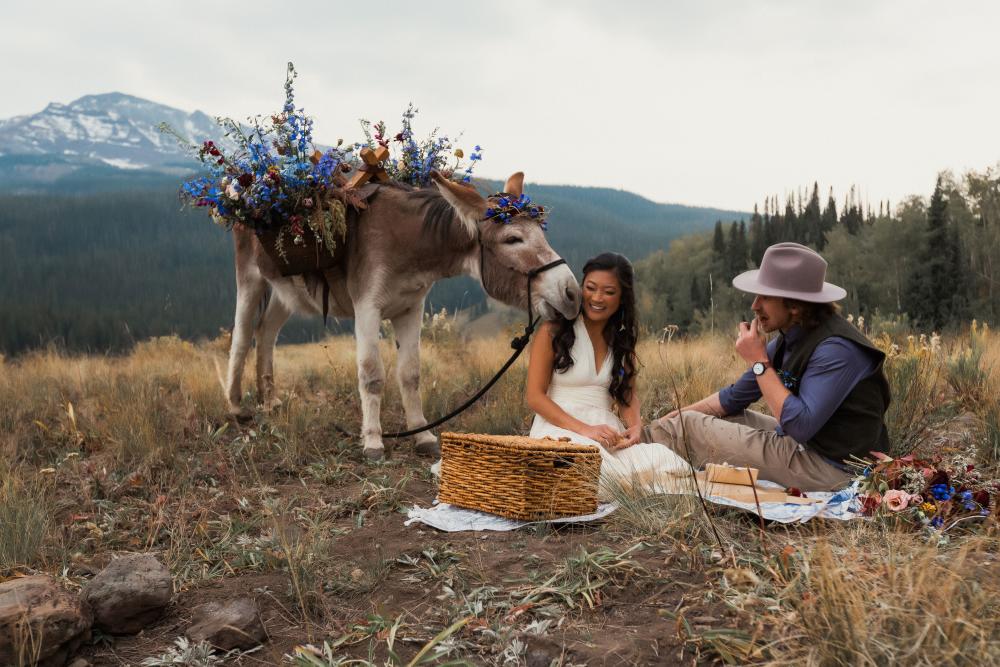 Photo Credit: Brooke Welch Photography
There are a lot of things to remember here, so before you grab your partner and a backpack and head off into the woods, we have compiled a list of some things to consider before eloping:
1. Will you be keeping your elopement a secret from your family? Do you plan to announce it after?
2. Will you include any family members or close friends in your ceremony? If not, will you include them in your celebration afterward?
3. What are your favorite activities to do together?
4. When will the weather be the most optimal for your favorite activity? When will the snow be the best, or trails be the driest?
5. What gear do you need to make this a fun, safe trip?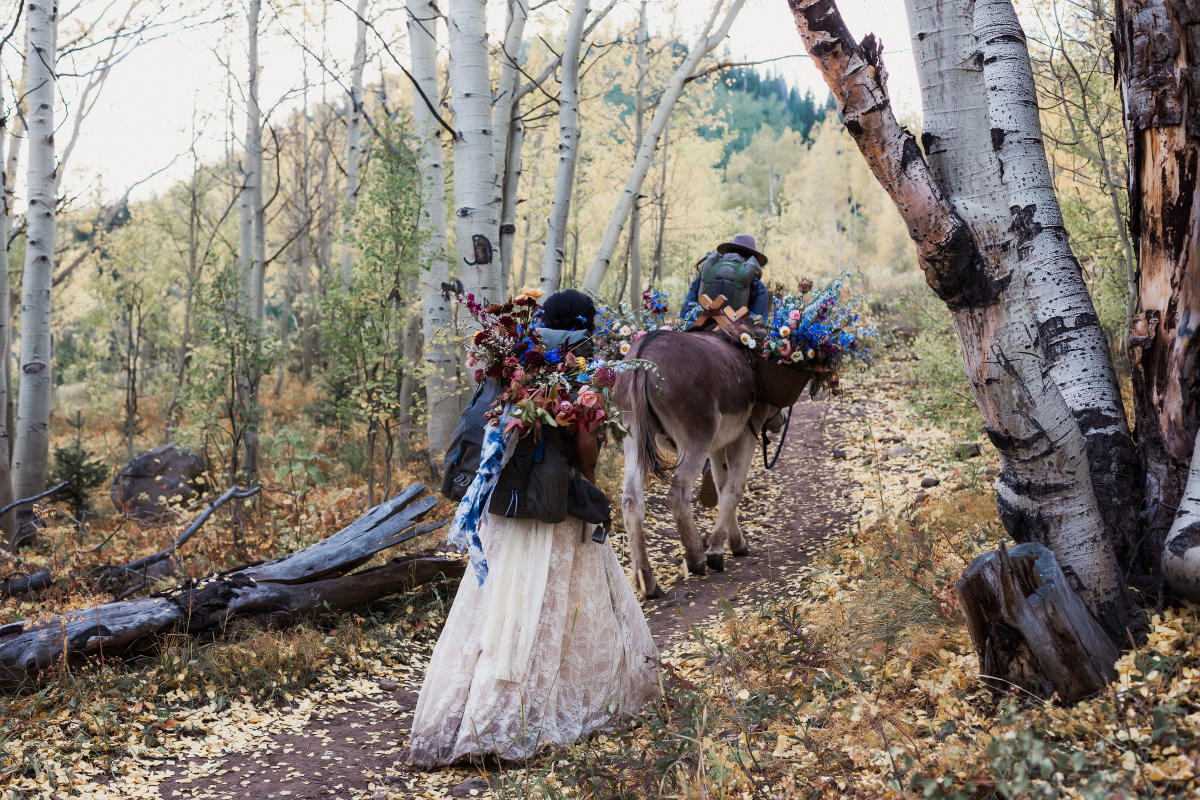 Photo Credit: Brooke Welch Photography

6. What will you wear? What footwear do you need?
7. Will you hire an officiant or self-solemnize your wedding?
8. Are you able to plan everything yourself or do you need to hire a planner to help bring your vision to life?
9. How will you celebrate after? Do you have a favorite place to eat in Steamboat, or do you want to spend the night in the woods with a lil' charcuterie and a fancy Backpacker's Pantry meal?
10. Do you want a champagne toast? Are you willing to hike something in or would you rather save it for later?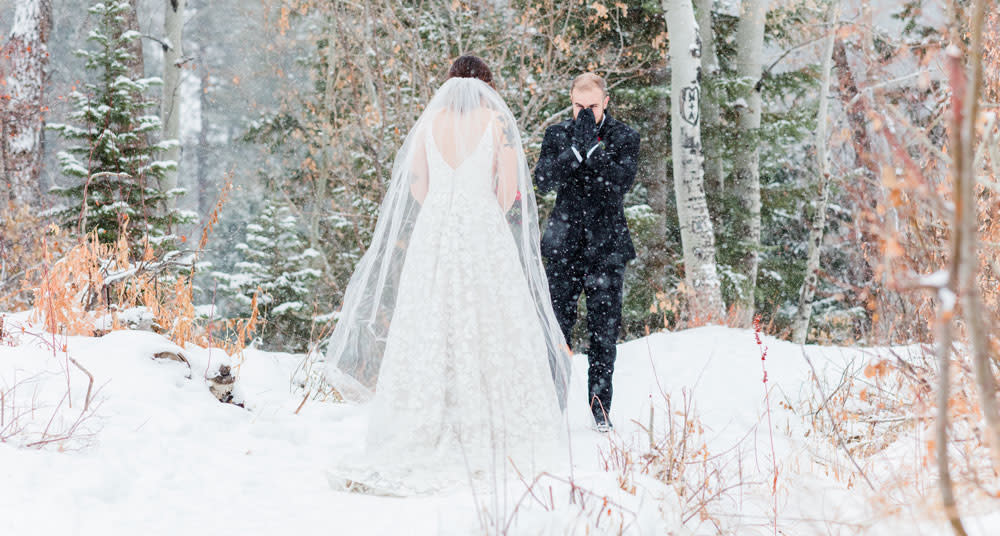 Photo Credit: Garner & Co
Local Vendors and Packages
With any wedding, the vendors you chose to effectuate your elopement for you can make or break the day. With adventure elopement, local knowledge becomes even more valuable. Your vendors will be able to provide insights, such as when the snow is the best, or when the backcountry may open up this year, in addition to helping you to plan the perfect ceremony and after-adventure activity. While not an exhaustive list, here are some local Steamboat vendors who can assist with your adventure elopement in Steamboat Springs: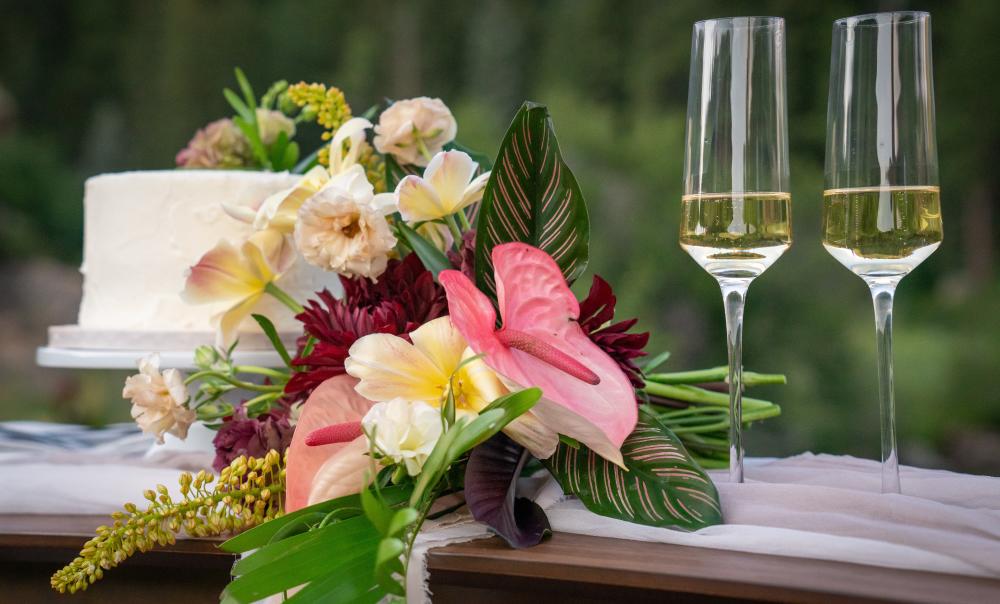 Photo Credit: Grace Coomaaraswamy
There will be certain changes brought upon by the COVID pandemic that will remain after this crisis subsides. Hopefully, the popularity of elopements, especially adventure elopements are one of them. Your wedding will be one of the most memorable days of your life. It seems as though spending it with your spouse-to-be and very closest family and friends, in a place, or doing an activity you love makes far more sense than spending a fortune on a large party. Or perhaps you can do both!
About the Author 
JD and Angie Robinson are the husband/wife team of Heavenly Days Events (HDE). The two founded HDE in 2019 after deciding to follow their dream of starting a business together. Originally from New England, the couple made their way to Steamboat Springs in 2009.
Angie and JD are true adventurers are heart. Together they have traveled the world, hiked long trails, and skied backcountry peaks, while bringing the party the whole time. HDE's mission is to provide its clients with unforgettable experiences on the most important days of their lives.