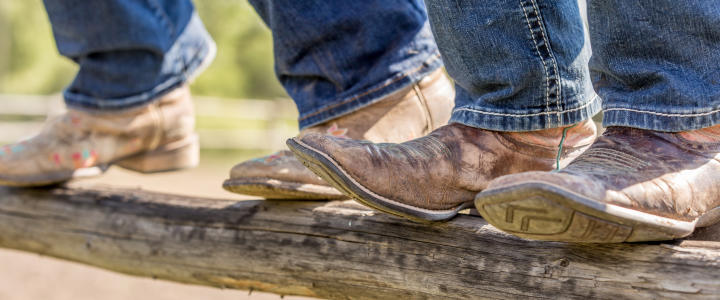 Imagine waking up to the sound of aspen leaves quivering in the breeze, the sight of a mare as she gallops through a green pasture, the smell of cowboy coffee and the freshness of the mountain air. Away from the hustle and bustle of Steamboat Springs lies the most beautiful countryside, dotted with working ranches – some in the same family after more than a century – where a guest ranch can serve you up the true western heritage of the Yampa Valley with a special touch. With experienced ranch hands and Western hospitality, a weekend at a guest ranch will give you lifelong memories for you and the whole family. Venture out of Steamboat Springs and you'll discover incredible guest ranches that stretch all the way to Wyoming.
Vista Verde Ranch, the winner of both the "Best Winter Dude Ranch" and "Best Ranch for Kids and Teens" by All Signature Ranch Awards, is a unique ranch vacation experience. In the Elk River Valley, there is a diverse selection of activities for the whole family. The summer provides experiences such as hiking, rock-climbing, mountain biking, fly-fishing, and ballooning are all provided by this luxurious dude ranch. In the winter, visitors can immerse in activities such as skiing, snowshoeing and horseback rides. Regardless of the time of year, this secluded adventure accommodates all ages and experiences. With hot tubs, wood stoves, dining, wine tasting, as well as children and teen programs, this is a perfect adventure for the whole family to enjoy. All guests will receive a personalized experience based on their needs and will be able to experience true Steamboat like never before.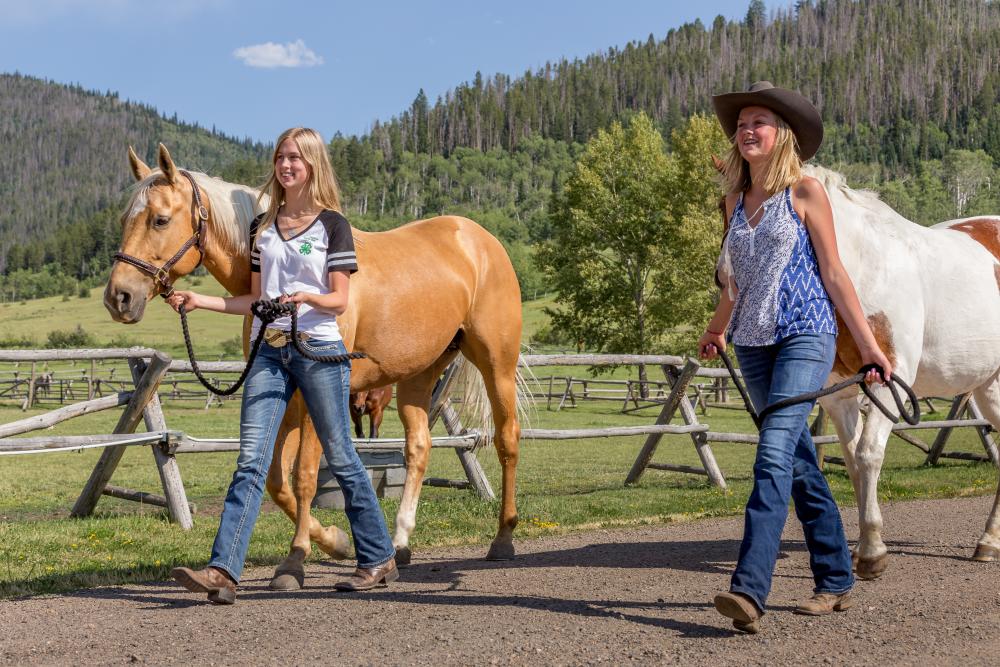 The Home Ranch offers a stunning but laid-back playground year-round. Miles of trails for horseback riding or cross country skiing surround the peaceful cabins, where life moves at the pace of the clouds sliding lazily by. Five-star meals are served up with old fashioned western hospitality. You'll get to know your hosts, your wranglers and fellow guests and bond over the scenery, peaceful atmosphere and wide array of activities. Plus, the kids will have their own summer camp-like program and a full itinerary throughout your stay. You can even get your own horse for the week! 18 miles north of Steamboat, this 4,000 acre ranch spreads for miles of incomparable scenery with a Rocky Mountain backdrop. 
Also in North Routt County is the Elk River Guest Ranch. With river adjacent property and a few quaint cabins, Elk River Guest Ranch is part bed and breakfast, bar, and adventure ranch. Hunting and fishing will be at your fingertips and wildlands and a cozy saloon all within reach. Surrounded by Routt National Forest, the ranch consists of 28 acres along the river and is a convenient 20 miles north of Steamboat. This allows for the perfect amount of seclusion -- close to town in case you need your fix, but far enough to escape reality. Close proximity to the river provides excellent angling for rainbow, brook and brown trout, as well as ideal hunting accommodations.
The Yampa Valley can provide an experience like none other. When desiring to escape city life, experienced ranchers and Western hospitality can provide a weekend at a guest ranch that will give you lifelong memories for you and the whole family. The various guest ranches in the Routt County area are prepared to give you an experience that you will always cherish.