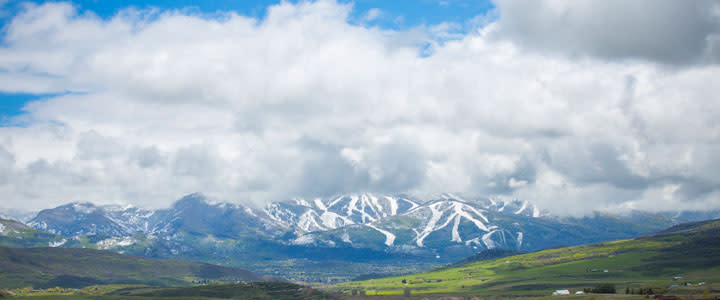 2021 has been a year of screens! From virtual classroom learning to remote work and Zoom calls, we've spent a year on our phones, tablets, and computers. While this virtual world of business on top, sweatpants on bottom may have been welcome at first, it's now time to step away from the screens and disconnect from the virtual world to reconnect with nature, friends, and family – and there's no better place to do this than the Yampa Valley.
Here you can choose from thrilling adventures on the trail such as mountain biking or trail running, you can relax at one of our famous hot springs or visit a spa, or you can opt for a tube down the river or picnic at the Botanic Park. We've rounded up our top favorite ways to relax this spring and summer for your next Rocky Mountain getaway in Steamboat Springs, Colorado.
HIT THE TRAILS
One of our favorite ways to escape the hustle and bustle of life is to hit the trails and hike, bike, or trail run. Steamboat Springs has a vast network of trail systems that offer something for experienced outdoor trekkers, families, and kiddos. Travel north and hike up Hahns Peak to get unmatched, sweeping views of the Yampa Valley, or bike up Buff Pass and travel through aspen groves and across streams. Emerald Mountain is a great option for spring hiking and biking with easy access from downtown Steamboat. Don't have the right gear? We have local shops such as Ski Haus and Steamboat Ski and Bike Kare that are here to get you ready for your next adventure. Visit our hiking and biking pages for trail information that includes length, difficulty level, and directions.
HOT SPRINGS
If you're wondering where Steamboat Springs gets its name, look no further. Our town is famous for its historic hot springs – and you've got two to choose from. Visit Old Town Hot Springs (OTHS), located right in the heart of downtown. Here you can choose from eight pools that vary in temperature as you soak your sore muscles. This is a great place for the family as OTHS also offers an outdoor rock wall for kids to climb and plenty of space to spread out. Hot springs admittance is operating at a limited capacity on a first-come-first-serve basis. You can call the front desk ahead to check wait times!
If you're looking for a more rustic relaxation, check out Strawberry Park Hot Springs. Located 15 minutes from downtown, Strawberry Park blends nature with unique stone masonry in an incredible setting. For a true splurge, you can even book a massage with your hot springs ticket! Be sure to drive a car with AWD to navigate the road to the hot springs. Or you can hike to the springs via the Hot Springs Trail. Reservations are required in advance at Strawberry Park.

SPA IT UP
It's time to focus on your personal wellness, and Steamboat Springs has plenty of spas for you to visit on your next vacation. If you're staying near the mountain and looking for something near your lodging, Rocky Mountain Day Spa, the Steamboat Grand, and One Steamboat Place all offer full-serve day spas. Services include massages, skin care, body treatments, facials, and more. Spend a day at the spa following by some relaxing time at the pool or hot tubs for the full experience!
Waterside Day Spa is a local's favorite located downtown that also offers massages, nail services, hair styling, waxing, and even has a salt therapy suite for you to enjoy before and after services! For a new experience, check out Replenish IV Therapies – a physician-supervised clinic offering treatments to boost immunity and help detox the body.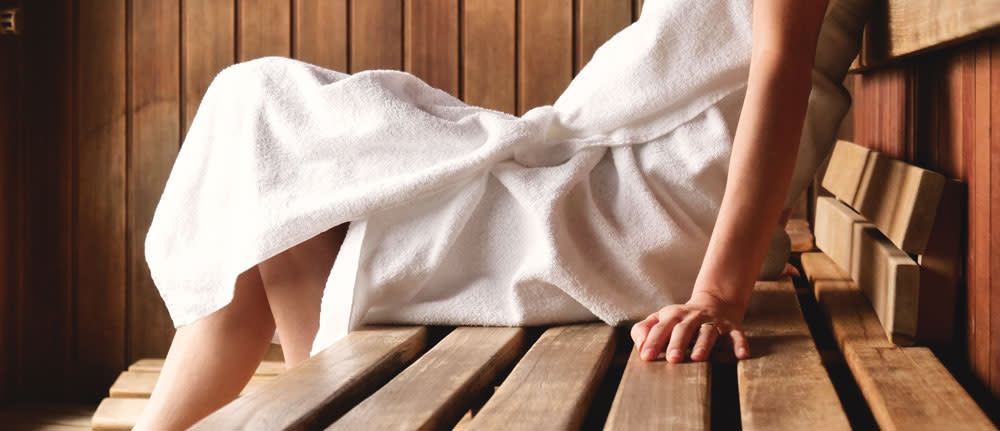 YOGA
Want to relax while staying active? We recommend taking a yoga class at one of the studios in town. Rakta Hot Yoga and Wellness hosts group classes dedicated to individuality and the alignment of body, mind, and spirit. They offer a wide variety of yoga classes from gentle and flow classes to power and sculpt ones. They also offer barre and kickboxing! Another great option in town is the Yoga Center of Steamboat. This community is a space for education that focuses on a healthy body, peaceful mind, and joyful heart. They offer classes for all ages and ability levels in a welcoming environment. Their studio is conveniently located downtown and overlooks the beautiful Yampa River.

LODGING ESCAPES
While there are many lodging options available here in Steamboat, some lend themselves towards disconnecting and finding peace outdoors. Glen Eden is a rural resort haven located 18 miles north of Steamboat Springs. Just visit the homepage of their website and you'll be captivated by what they offer. Stay in a cozy cabin with amenities that include tennis and volleyball courts, horseshoes, private fishing, and more. If you're looking for an elegant, rustic getaway set in the Old West then Vista Verde Guest Ranch is the place for you. This dude ranch is a great place to spend an all-inclusive vacation. They even offer adult-only vacations during certain times of the year! Activities at the ranch range from horseback riding and archery to paddle boarding and cooking classes. There's never been a better time to learn something new.
Most of the experiences we've picked require advance reservations to ensure the best guest experience, so we recommended planning ahead to ensure you can make the most of your rejuvenation journey. What are you waiting for! Silence your phones and opt for some time committed to you, your loved ones, and the scenic offerings of Steamboat Springs.