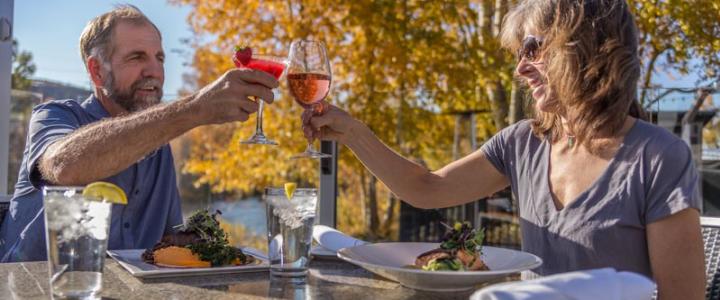 What to do this fall for a couple that is looking for romance? Well, head to Steamboat Springs for an adventurous couples getaway, of course. This is a town that loves fine food, tasty beers, adventure, snow, good causes, and also understands that couples need to be on an Ikon-pass friendly budget. Adults need not look elsewhere for an autumn weekend trip - Steamboat has a few date night secrets that I'm ready to spill, and I promise, they will impress your partner more than a new mountain bike. 
Social Secret #1
If you are a social couple, then don't forget that Steamboat Springs is an event town. There are some annual fall fundraisers that are perfect for a date night and make you feel good about supporting a good cause. Mid-September the ski area throws the OctoberWest beer festival, but consider instead the festival eve's Friday Night Beer Stroll. Funds support the local Young Professional Network, YPN, which supports professional development, continuing education, and networking. The Community Ag Alliance hosts autumn fundraisers to celebrate the fall harvest in September and October. Their fall events are "Barn to Brewery" Beer Tasting at Butcherknife Brewing, and a five course dinner at Harwigs. Each event showcases food and beer sourced from the Yampa Valley. For a town that loves to give back, date night fundraising is as common as anything else!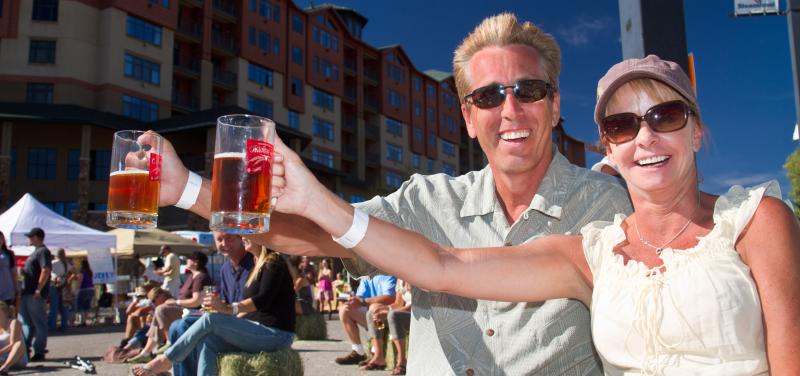 Adventure Secret #2
Sometimes date night is really code for continuing the day's exploits. After all, when in Steamboat, adrenaline adventure doesn't end when the stars come out. Lucky 8 Ranch in South Routt has a super exciting ATV tour through their bison herd on over 15 miles of trails. Although you could do this during the day with family, I'm most excited by the date night Sunset Tours on Thursday and Saturday evenings. Take turns riding shotgun with your loved one as you maneuver a Polaris through the bison herds and gawk at the gorgeous south valley views. If you would rather be riding a horse than driving an ATV, then consider an afternoon horseback ride at Del's Triangle 3 followed by cocktails at the Glen Eden Resort. Your two-hour ride will start at 2 p.m. and end just in time for happy hour at the Glen, or further up the road at Hahn's Peak Roadhouse. 

Eating Out Secret #3
Of course, 'Netflix and chill' is not a replacement for a magical meal out on the town. Just want to relax? Head to Storm Peak Brewing and order a pizza to share from next door's How Ya Doin Pizza and Eatz. While the brewery is always hopping (pun intended), it's sometimes fun to be alone in the crowd. If you want to create a magical evening, then Cafe Diva tucked into Torian Plum Plaza always makes me feel transported to another place. Their attentive service and delicious meals are nothing short of perfection, and their annual "Date Night" Sunday night special is soon to start. Their Date Night special is a three-course meal with an affordable price that doesn't exclude any of the experience that makes the restaurant so divine. 
Music Lovers Secret #4
The Chief Theater programs an eclectic mix of theater, music, and film often at affordable prices. Might I suggest you start your evening directly across the street at Besame with paella for two? Or, to see a bigger musical name, start with two good-for-you Guinness pints at McKnight's Irish Pub and walk across the parking lot to Strings Music Pavilion. Their fall lineup includes Boz Scaggs, Rising Appalachia, Dave Mason, and Gregory Alan Isakov, with a few mystery dates. There is definitely something special about sitting together with someone and watching the same thing in a shared experience.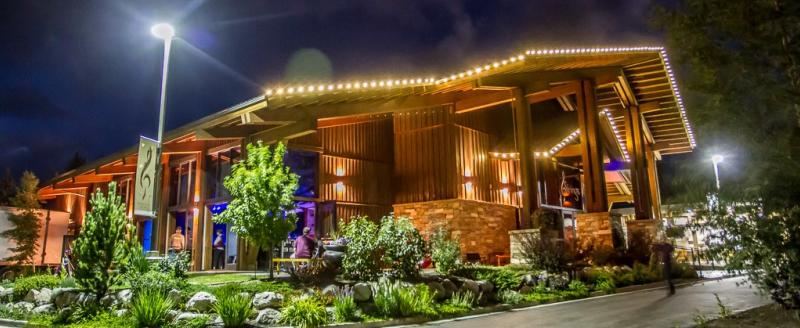 The Ultimate Top Secret
I find that the best date night is out on our public lands. My fiancé and I love to drive and leaf peep, watch the aspens blaze from our hammocks, and spend true quality time together - out of cell phone service, just us down a rocky forest road exploring. To kick off the evening, we pick up a couple of beers at Ski Haus Liquors. I recommend the Underwood wine in a can - you shouldn't bring glass to USFS land anyway, and if you need an extra camp chair you can hop across the street to Ski Haus proper. Once we head through town, we pick up our favorite gyros at Skull Creek Greek and head .... up. Our favorite roads to drive are Buff Pass, the Dumont Lake Campground, and Highway 14. But that's it! You'll have to have a romantic couples adventure yourselves to find the best sunset viewpoint. Some secrets are too good to share.