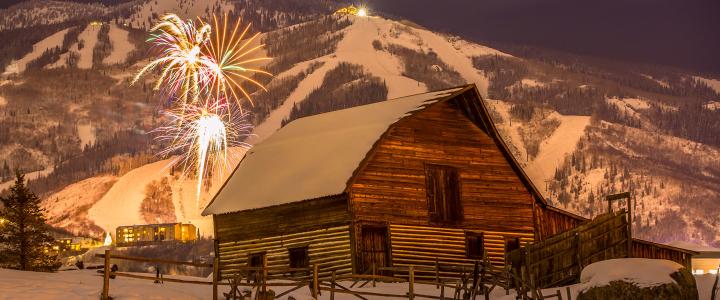 Congratulations! Your family has decided to spend the holidays in Steamboat Springs. You booked stunning accommodations and purchased lift tickets. Now you're wondering what else you can add to the agenda to truly enjoy the holidays in Steamboat like a local. Here are a few activities and landmarks you won't want to miss for the perfect holiday experience for the 2019 / 2020 Holiday season.
Holiday Dinner in Steamboat
If you're planning to cook your holiday dinner in Steamboat, be sure to special order your meat from Steamboat Meat & Seafood Co or Natural Grocers. Or, enjoy an incredible meal in the comfort of your lodge prepared by one of Steamboat's Private Chefs. Holiday reservations for any of Steamboat's fine dining establishments should be made several months in advance to guarantee your party can be seated.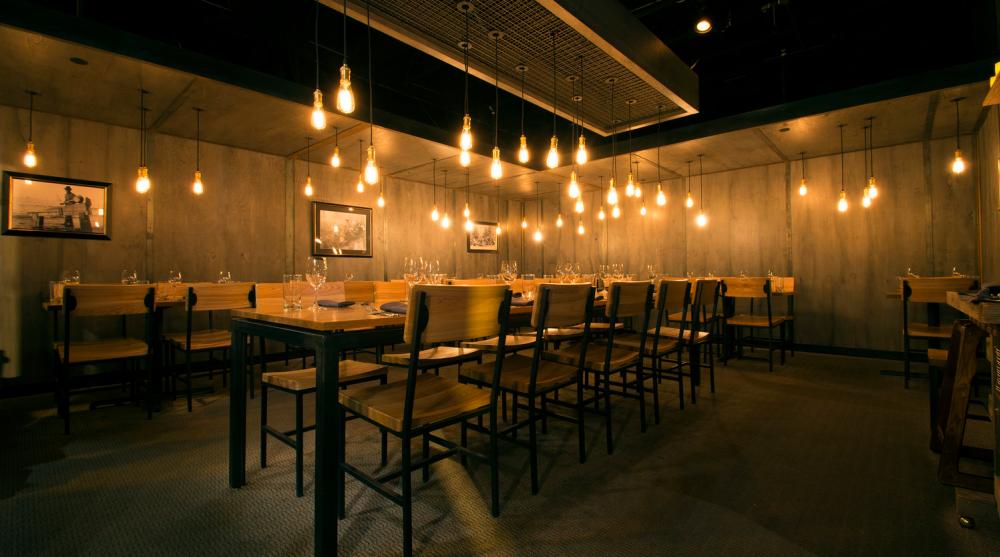 Image courtesy of Table 79
Downtown Steamboat Holiday Photos
Put on your finest winter wear and head downtown for some priceless family photos. From the Core Trail or Yampa Street, the 9th Street Pedestrian Bridge offers stunning views of the Yampa river, downtown, and Steamboat Resort. During the day time, this is the perfect spot for family photos, engagement announcement pics, and individual portraits. At night, capture views of Howelsen Hill illuminated for night skiing. Next, venture to the Courthouse lawn between 5th and 6th on Lincoln Ave to admire the stunning, enormous decorated pine trees filled with lights and dappled with snow. This is the perfect place to commemorate spending the holidays in Steamboat.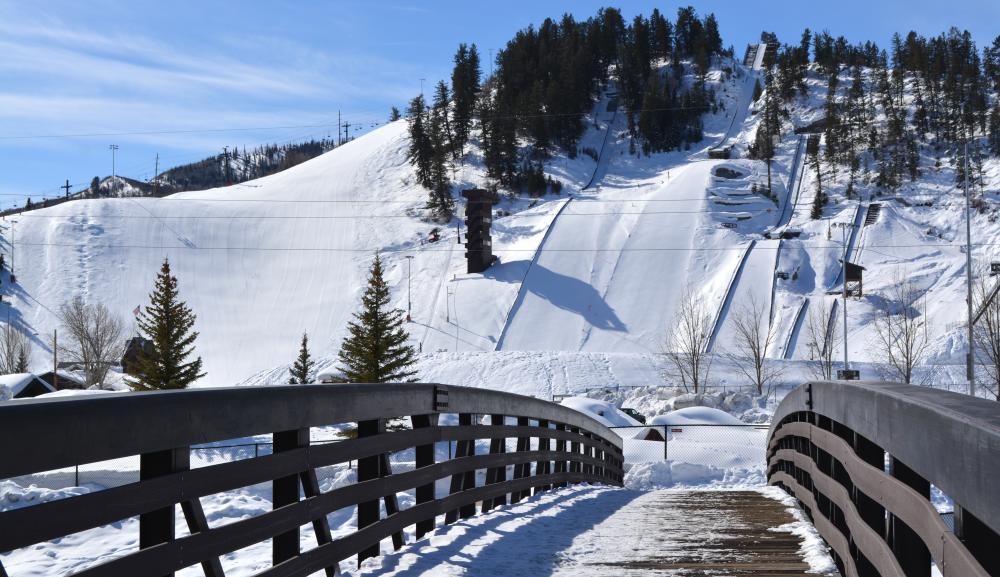 Hot Springs for the Holidays
There is truly no more magical time to visit the hot springs in Steamboat Springs than the holidays. Imagine sitting nestled down in the soothing, natural hot water while the steam gently rises up past the piles of snow, aspens, and pines. Enjoy deep relaxation and rejuvenation in one of the most mystical landscapes you've ever imagined! Families traveling with kids will enjoy the comfort and convenience of the amenities at Old Town Hot Springs located in the heart of downtown Steamboat. Couples looking for a more rugged, backcountry experience should adventure to Strawberry Park Hot Springs just 15 minutes from downtown. Admission rates will vary during the holiday season, so call in advance to make sure you're prepared. Also, note that Strawberry Park is only accessible by 4WD or shuttle in the winter.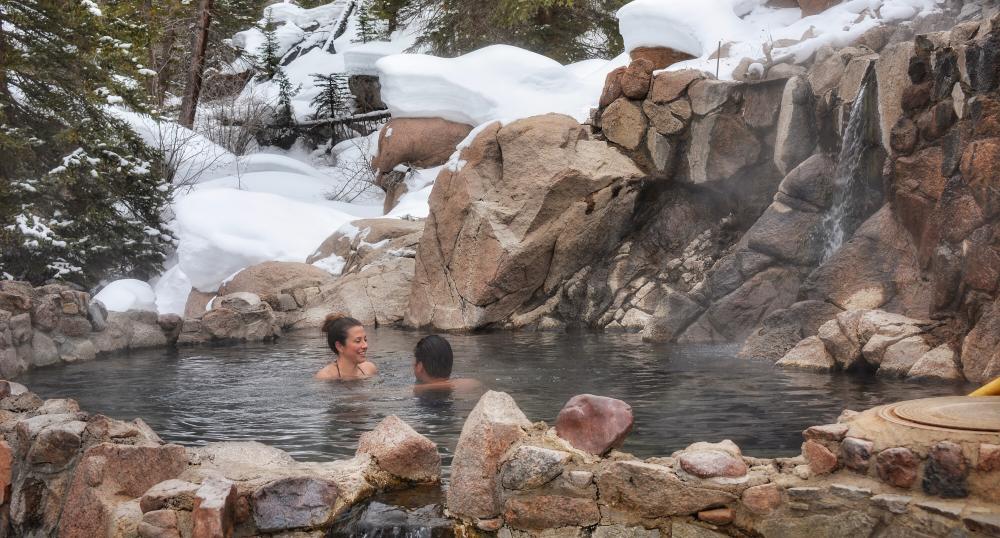 Downhill, Nordic Ski or Snowshoe
How do the locals spend the holidays in Steamboat Springs? Outside! Thanksgiving, Christmas Day, and New Years are among some of the best days to ride at Steamboat Resort. Catch Santa skiing down a black diamond or Rudolph riding through the glades. The energy is infectious! Or, for a quieter, more private holiday experience, explore one of Steamboat's many groomed Nordic trails on Rabbit Ears Pass, Howelsen Hill or Haymaker Golf Course. Rent downhill skis, Nordic skis, or snowshoes from any of the several local gear shops in town including Christy Sport, Ski Haus, or Steamboat Ski & Bike Kare.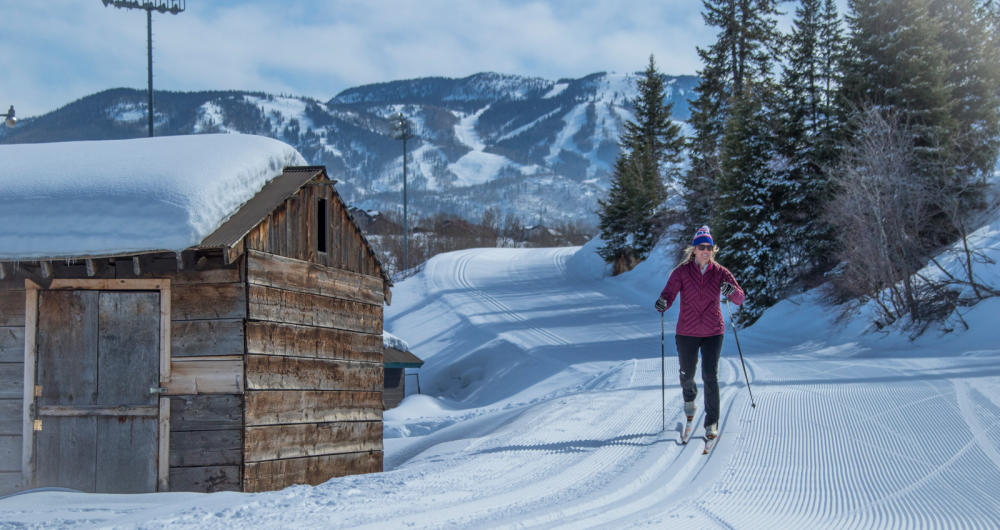 Friday Night Fireworks
Throughout the holiday season enjoy fireworks every Friday night at the Steamboat Resort base area. Find a cozy spot on the patio of any of the restaurants at the base area to watch the stunning fireworks display over the perfect backdrop of snow-covered mountains. For the full experience, add Night Skiing to your pass and make memories that will last forever skiing through the crisp night air with the entire galaxy unfolding before you. To warm up, treat yourself to a "Steamboat Snuggler" at the Saddles Lounge, a delightful peppermint hot chocolate cocktail that will leave you feeling like a kid in front of a campfire!