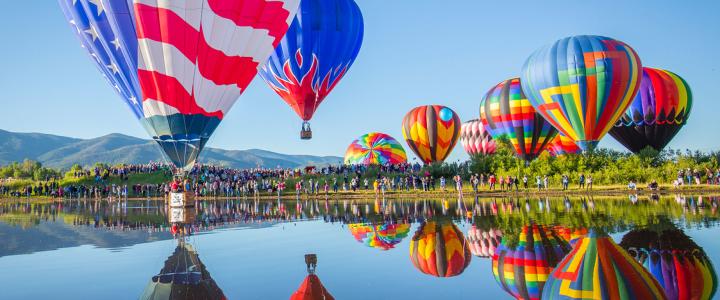 Hot Air Balloon Festival
On July 13th and 14th, 2013, an early morning walk on the launch field of the 32nd annual Hot Air Balloon Rodeo feels other-worldly.
Colorful nylon fabric billows across the dew-laden grass as smiling pilots and breathless spectators walk the grounds and prepare for the stunning display about to launch against the emerald green landscapes when more than 30 balloons rise above the Yampa Valley.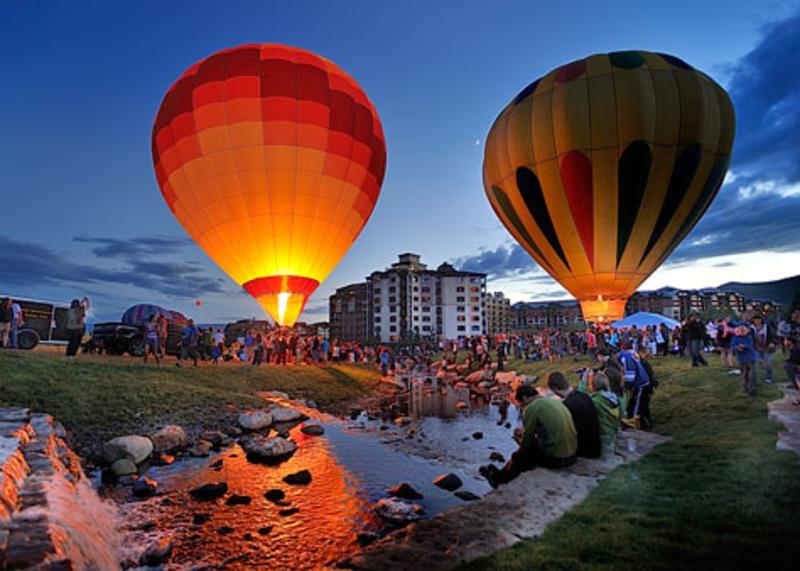 And this year, the festivities don't stop there.
In the resurrection of a bygone tradition, the Hot Air Balloon Rodeo will again feature a nighttime Balloon Glow this year, in which a dozen balloons inflated at the base of Steamboat Ski Area glow brightly as their flames dance from within the colorful orbs.
The glow takes place Saturday evening after dark at the base of Steamboat Ski Area, and a countdown at 8:30 p.m. will lead the a simultaneous illumination against the backdrop of Mount Werner.
Art in the Park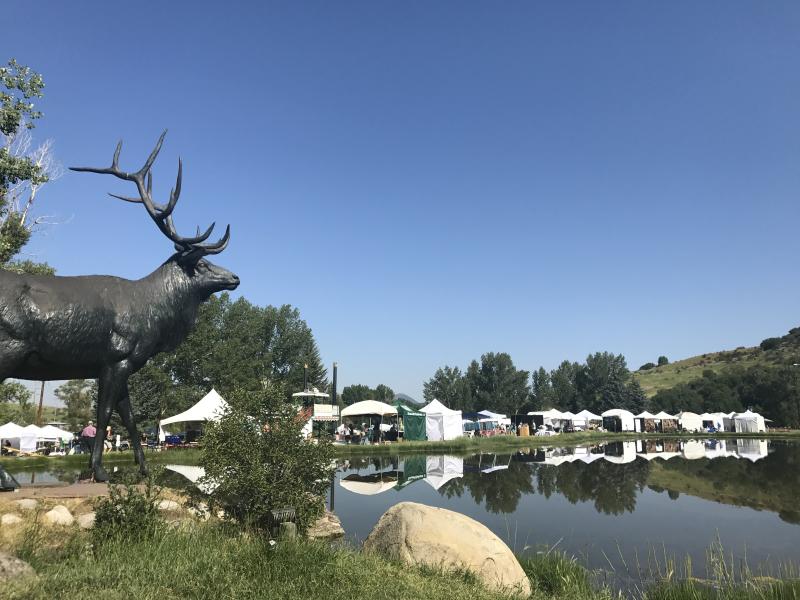 On Saturday and Sunday mornings, the colorful launch field is buzzing by 6 a.m., and the balloons will be in the air by 7 a.m.
Just minutes away, another colorful scene awaits at Art in the Park, where arts and crafts, performances and an interactive children's area will fill your day starting at 9 a.m.
Joyous colors and creativity reign on what's sure to be a perfect summer weekend in Steamboat Springs, and opportunities to join us in our beautiful valley for the Hot Air Balloon Rodeo and Art in the Park are filling up. Plan your dream Rocky Mountain vacation to Steamboat Springs on the most colorful weekend of the year.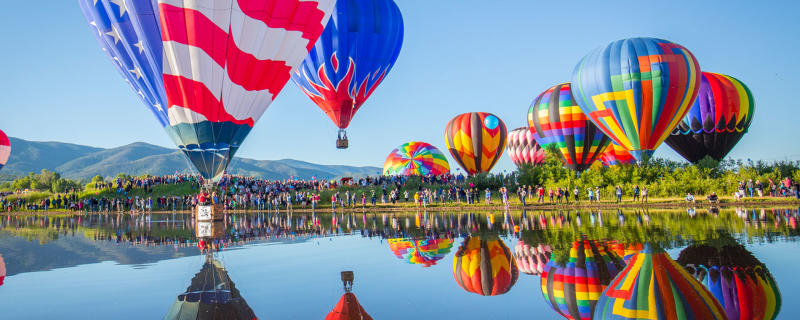 Book Your Stay
Hot Air Balloon Rodeo & Art in the Park weekend is one of the most colorful in Colorado! This year the fun doesn't end when the sun goes down. The Balloon Glow is back, and will feature balloons lightening up the night at the base of the mountain.
Save 20% or more on lodging & gondola tickets
Includes commemorative poster and pin
Minimum 2 night stay