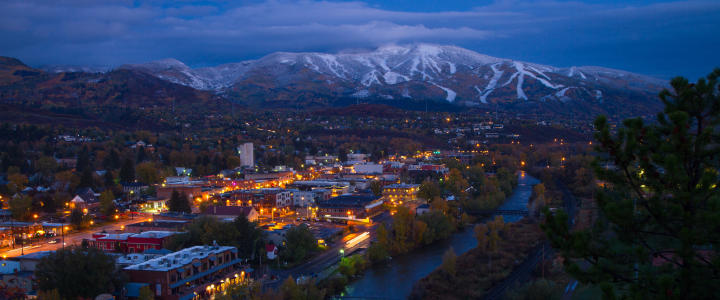 Here in Colorado, there are endless venues that provide the mountain back-drop and gorgeous scenery that everyone desires for their event. This prompts the question: what makes Steamboat Springs the best place to plan an event?
We mapped out a few of the many reasons as to why Steamboat beats out the rest. No matter what type of event you're planning, Steamboat provides an array of opportunities to make your event the best it can be. From budget to location, to the endless amenities and resources we offer, here are six reasons why Steamboat should be the home of your event. 
1. Budget
Regardless of the price tag on your event, Steamboat can accommodate any budget. There are diverse wedding venues all throughout the area that allow you to spend less, without missing out on any of the perks. If you're interested in a mountainous back-drop, Fish Creek Falls and Peace Pagoda on the Yampa Core Trail (near Rotary Park) are both low-cost venues that don't sacrifice any of the beauty. In these locations, you are granted the opportunity to be surrounded by nature with only the need for a permit. 
If you want a venue closer to town, you still can find low-cost, gorgeous spaces. The Botanic Park, Community Center, and Library Hall allow for an all-encapsulating event with both inside and outside settings. In these closer-to-town spaces, you can remain near your guests' hotels and condo or close to downtown for a post-reception drink. 
So many mountain weddings and events are notoriously expensive, with many believing the only way to celebrate their special day is to drain their bank account. Steamboat is proud to provide a space for your event that doesn't force you to sacrifice any part of your dream event. For a full breakdown of Steamboat wedding venues, click here.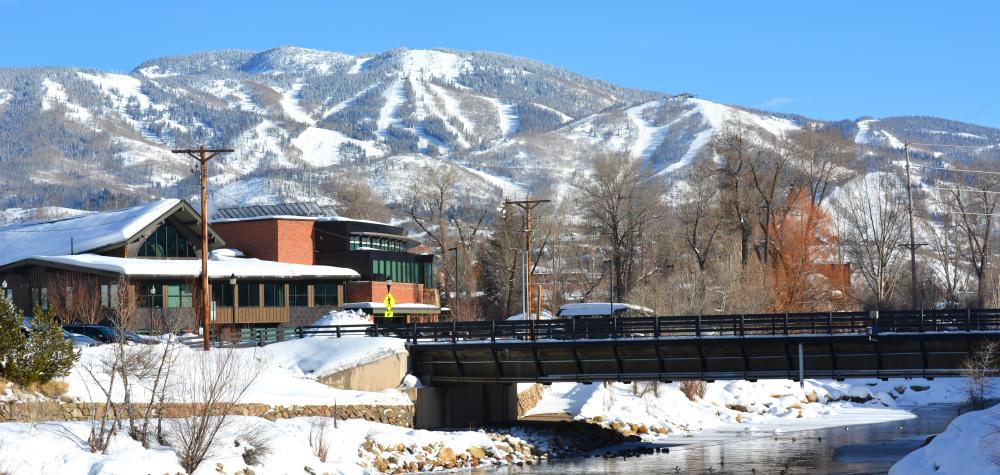 2. Transportation
For both getting here and getting around, there are great resources to assist your guests in getting where they need to go. If your guests are traveling far and wide to attend your event, the most-timely way to arrive in the 'Boat is by plane. From Denver International Airport, your guests can take a shuttle or hop in a rental car for a drive to Steamboat with ease. For those wanting to avoid the hassle of a rental and a long car-ride, a quick additional one-hour flight into the Steamboat/Hayden Airport will get your guests quickly to your event. Depending on your current location, they may even get to skip the middle step and score a direct flight. 
Once in Steamboat, many guests will prefer not to take their own car and be responsible for getting themselves around. Luckily, many hotels have their own shuttle with a route to get them from A to B. Your guests will be able to explore downtown and Steamboat's many amenities by jumping on the Free Bus System with their off-time from your event. 
For your special event or wedding, you can even rent shuttle services for your guests. Go Alpine and Storm Mountain Express both provide rental services. These services can arrange for a pick-up location, such as a hotel, and bring your guests where they need to go -- whether it be from hotel to the ceremony, ceremony to reception, or reception back to the hotel! For a full list of ground transportation options, check out our website.

3. Location
What makes Steamboat so appealing as an event destination is, of course, the location. Surrounded by Colorado's incredible natural amenities such as lakes, rivers, mountain ranges, and slopes -- your event can also serve as a vacation. 
There are endless activities provided by Steamboat's natural beauty. Both families and individuals can use their free time to bike, hike, or fish! Whether they want to hop on nearby Core Trail for a bike ride or travel to the Flat Tops for some evening fishing, your guests will be able to enjoy your event as well as the endless amenities provided by the area. 
Whether you are hosting a business retreat, a wedding, or a sports tournament, there is plenty for your guests to do during free time in the city limits! With kids in tow, families can stay entertained with Amaze'n Steamboat Family Fun Park, skiing at Steamboat Resort, or enjoy the great outdoors. Furthermore, in the winter, families can ski Howelsen for free on Sundays, or try out snow tubing.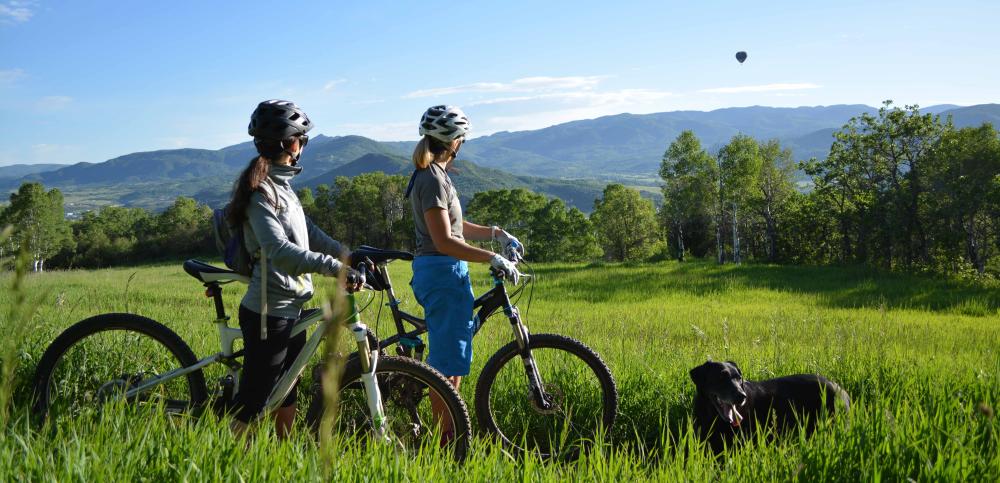 4. Beginning to End Fun!
For your wedding, Steamboat can provide an all-encapsulating experience from beginning to end. Steamboat can serve as the perfect bachelor/bachelorette experience, a stunning site for your special day, and a gorgeous honeymoon location. 
Your bachelor or bachelorette party is bound for endless fun here in the 'Boat. In the summer, floating or paddle boarding the river is an awesome way to stay local while also experiencing the great outdoors. You can even hop out on Yampa Street and head to the local bars, such as Mountain Tap Brewery and Sunpies. 
Steamboat nightlife is also a great way to spend time with your wedding party before the big day. Check out our blog here for a breakdown of happy hours and bars right in town to celebrate your last hoorah! 
After the big day, Steamboat can also serve as your romantic getaway with your partner. Strawberry Park Hot Springs is a beautiful mountain-surrounded park, perfect for a soak and a couples massage. As a newlywed couple, escape to a remote cabin in the quiet, star-lit Colorado mountains.
Other romantic activities are offered in and around town, such as horse-drawn sleigh rides, horseback riding, private wine dinners, and hot air balloon rides!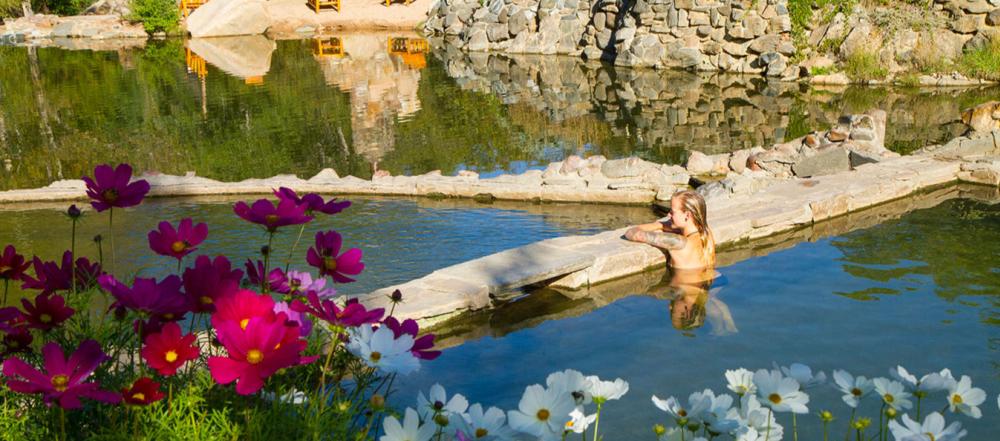 5. The Wild West
One of the best reasons to plan an event of any type in Steamboat is the natural aesthetic of the town's long history. Steamboat takes great pride in maintaining its "Wild West" atmosphere -- one that was established long ago and continues as such. 
To prepare for a weekend event in the Wild West, head over to F.M. Light for a new pair of boots to kick the dust-up. This unique and popular store will deck you out in everything you need to blend in while wandering around the 'Boat -- hats, boots, fine leather, and Western apparel. 
With the Western culture Steamboat embodies comes many great activities for you and your guests alike. Dude Ranches are common in Steamboat and are a great way to experience the lifestyle Steamboat provides. Vista Verde and The Home Ranch are a few ranches that serve a unique experience, such as horseback riding, fly fishing, and snowshoeing in the winter. 
In the summer, the Steamboat Pro Rodeo Series is held every weekend at the Brent Romick Arena. Fridays and Saturdays throughout the entire summer display events from mutton busting, bull riding, team roping and more for all ages! This long-time historical event is a favorite among locals and a great way to keep your event attendants entertained and invested in the Steamboat experience.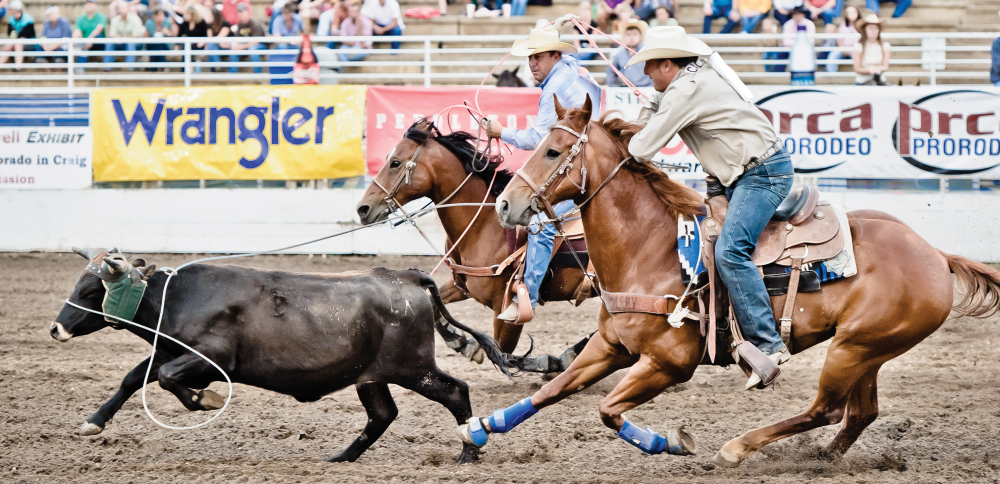 6. Best in the Business
Steamboat is a town that prides itself on the businesses we provide. Regardless of the event you're intending to plan, you can rest assured that it will be in the right hands. We can provide you references for best-in-the-business resources for any event!
Event planning is often time-consuming and overwhelming, especially when looking into a venue that isn't nearby. Steamboat offers in-town wedding and event planners to be your eyes! These professionals know all there is to know when it comes to venues, finding great deals, and using the best vendors in the area. Having someone to assist you in creating your dream event is a large stress-relief during the planning process, and can allow you to enjoy seeing it come together. For a list of recommended wedding and event planners, click here!
Aside from event planners, Steamboat is chock-full of qualified professionals for all other event needs. From florists and caterers, to bands and rental services, our businesses in Steamboat are eager and ready to assist with your event. Not having to worry about the travel fees for vendors in your nearby city is a wonderful advantage of having trusted professionals in the area. 
We hope that the reasons discussed above gave you some inspiration to plan your event here in our city. Steamboat provides an array of opportunities to make your event the best it can be. The endless amenities and resources we offer make Steamboat a perfect mountain destination for your event.