Young Professionals Network
Connect. Volunteer. Grow. Lead.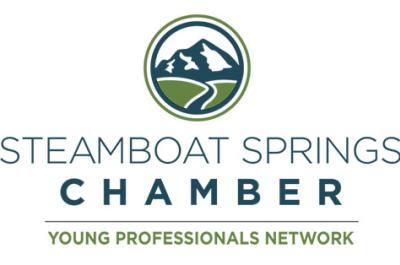 "If you are going to achieve excellence in big things, you develop the habit in little matters. Excellence is not an exception, it is a prevailing attitude." - Colin Powell
As a committee of the Chamber, The Young Professionals Network of Steamboat Springs provides its members the chance to learn, explore, and have fun in a variety of ways.
From volunteer opportunities, to leadership development seminars, to social gatherings, YPN has something for everyone looking to learn and grow in the Steamboat community.
Contents
Membership
Become a member of this dynamic local organization for the young and young-at-heart.
Join YPN in making new connections and taking an active role to positively impact the community of Steamboat Springs. Don't forget to check out our YPN Member of the Month!
As a part of the Chamber, YPN provides its members the chance to learn, explore, and have fun in a variety of ways. From volunteer opportunities, to leadership development seminars, to social gatherings.
Mission
Supporting and connecting young professionals of Steamboat Springs as they progress in community leadership.
Our Values
Lead: Support the future navigators of the Steamboat Springs community.
Connect: Foster relationships among young professionals in order to share ideas and opportunities.
Volunteer: Encourage philanthropy within the community through volunteer opportunities.
Grow: Promote personal and professional development through informative and motivating events and tools.
Benefits of YPN Membership
Ability to participate in YPN seminars, monthly events, workshops, etc.
Access to YPN only monthly events with engaging speakers, exciting activities, and networking in a social environment.
Discounted pricing for Chamber events (Economic Summit, networking events, educational events, etc.)
Involvement in a group that strives to bring awareness to the importance of young professionals and their ability to impact economic growth in the Yampa Valley.
 
Events
Ski for Yellow? Volunteering? Happy hour? If these activities interest you, check out YPN upcoming events.
Steamboat Springs Young Professionals Network monthly events rotate among several formats, from evening networking opportunities featuring a guest speaker to lunchtime instructional sessions to open house-style mixers. Events featuring community guest speakers give YPN members an opportunity to gain insight into the background, career struggle and successes, and career advice of a successful business person. Check back regularly for updates on upcoming events.
Monthly Happy Hour
YPN Monthly Happy Hour is an open house-style event which allows current and prospective YPN members to mingle in a relaxed, fun environment. If you don't have a YPN memberhsip this is a great way to get to know the members and find out what is instore for the coming months.
Professional Development
YPN Professional Development events are designed around learning and growing as a young professional. Events often feature business professionals that give insight on time management and other successful business practices.
Table of Ten
This quarterly event, exclusive to YPN members, provides the opportunity to converse with leaders in the Steamboat business community. Each event features a guest of honor with whom members can ask questions in a casual setting.
YPN Community Forum: The Yampa Valley Curse
Successful leaders understand the issues facing their community. Join YPN for our second annual event highlighting important community issues. Last year, we learn about the problems and solutions around housing. This year, we will tackle child care. Child care is an important topic for everyone, not just those with young children. Access to affordable childcare has wide-reaching implications for the economic viability of the community, and affects hiring/employee retention, consumer spending, and household income as well as the demographic makeup of a community. Please join us to learn more about this important issue including the problems and some possible solutions.
YPN On-Boarding
In partnership with the Community Foundation and hosts Steamboat Art Museum, YPN will hold its second On-Boarding event. This helps many local non-profits recruit new Board members.
Annual Events
In addition to the monthly events hosted by the Young Professionals Network, there are also a few events that have become apart of the annual YPN calendar year after year.
Holiday Party
This annual function is held at the end of each year to celebrate the program accomplishments, invite potential new members to join, and enjoy the holiday season with fellow YPN members. 
Summer Solstice Party
The annual Summer Solstice is one of YPN's biggest parties of the year! At the Summer Solstice party there is fantastic Butcherknife brews, food trucks, games, and music. There are free drinks for new and current YPN members, but the party is open to the public. You do not want to miss out!
YES Golf Tournament
The Youth Education Scholarship Fund (Y.E.S.) Golf Tournament is organized by the Young Professionals Network and the Steamboat Springs Chamber. The funds are awarded in two categories, consisting of Routt County high school graduating seniors and past recipients of the scholarship still enrolled. To read more about this event, please click here.
More About Our Events
YPN strives to hold each event at a unique location in Steamboat. For many events, a Chamber member restaurant or caterer provides a cash refreshment bar and delicious food.
In additional to monthly events, YPN will also put on smaller group activities such as an outdoor activity, volunteer project or educational seminar.
Advisory Committee Members
Meet this year's leaders of the Young Professionals Network.
A board of advisors consisting of ten members meets regularly, as well as designated sub-committees for various areas of focus.
Committee Information:
The YPN Advisory Board has four subcommittees: Membership, Marketing, Professional Development, and Philanthropy. You can learn more about each below!
Membership - The Membership Committee is responsible for all things members and networking! This committee is responsible for connecting with members, welcoming new members, identifying needs of members, and increasing YPN membership. Monthly Happy Hours and other networking events are hosted by the Membership Committee.
Marketing - The Marketing Committee is responsible for keeping all YPN members and the community informed of the exciting things happening. The committee sets the vision for and manages the overall marketing strategy of YPN.
Philanthropy - The Philanthropy Committee is responsible for planning and hosting YPN philanthropic events and activities. Volunteer Power Hours, the YES Golf Tournament, and the Holiday Exchange Market are just a few of the ways the Philanthropy Committee connects YPN members to various nonprofits and local organizations.
Professional Development - The Professional Development Committee is responsiblefor the development and delivery of professional development training, resources, and activities for YPN Members. Through events like Onboarding and HYPE, the Professional Development Committee works to help YPN Members grow as leaders in our community.
Advisory Committee
Learn more about the 2018 advisory committee below.
Beth Melton, Co-chair
Beth grew up in the Pacific Northwest and received both her undergraduate and graduate degrees in Portland, Oregon. After completing her Master's in Teaching, she moved to the Front Range in pursuit of a teaching job. Through her work in education she has become increasingly dedicated to leadership in the field. In 2009, she pursued a graduate certificate in Educational Leadership and Policy Studies from the University of Denver, which renewed her interest in leadership in both education and the community. While in the Front Range, she had always stared longingly at the peaks in the distance, and so when a career opportunity in Steamboat presented itself in 2013, she jumped on the chance. Beth currently works for the Northwest Colorado BOCES. She is an early literacy specialist and "Lead Innovation Coach/Coordinator" for a $2.9 million federal grant focused on finding innovative solutions to the challenges of providing professional development to rural teachers. She is thrilled to be in Steamboat pursuing opportunities to learn more about teaching and learning, leadership, rural Colorado, mountain biking, skiing, and being a mom.
Geoff Petis, Co-chair
Geoff and his wife, Lisel (a Steamboat native and local city councilwoman), have lived in Steamboat since May of 2014. YPN is one of the first organizations they joined, and they haven't looked back. As an entrepreneur who loves meeting new people and broadening his skills as a young professional, Geoff joined YPN because it is one of the few local organizations for young professionals that met those needs. Since joining YPN, Geoff has made great friends, established a great client base, and learned new skills that have helped him grow as a leader, a business owner, and a young professional. In addition to volunteering for a host of other organizations, Geoff runs a personal injury and real estate law practice, Petis Law, LLC, and is in the process of getting his real estate brokerage license. Geoff and Lisel are expecting their first child in June 2018!
Megan Geraets, Adviser
A graduate from the University of Wisconsin- Madison, with a B.S. degree in Communicative Disorders and Sciences, Megan is passionate about helping those in need and forming strong and lasting connections with her dual eligible Medicaid and Medicare clients and community partners. She currently serves as the Community Care Team Manager and Outreach Care Coordinator for Northwest Colorado Community Health Partnership (NCCHP). In her spare time, Megan enjoys volunteering at Yampa Valley Medical Center with her therapy dog, Marley. She also enjoys snowboarding, hiking, fishing, wakeboarding and spending time with family.
Michael Marchand, Adviser
A long way from home, Michael made the move to Steamboat in 2014 from Baton Rouge, Louisiana. After earning a Bachelor's degree in Disaster Science & Management with a minor in Geography at Louisiana State University, she felt the mountains of Colorado calling her name. Michael is a Real Estate Broker at Steamboat Sotheby's International Realty and also works as a Ski Instructor for Steamboat Ski Resort. When she is not sharing the Steamboat dream with everyone she meets, Michael enjoys all of the activities Steamboat has to offer including mountain biking, skiing, snowboarding, camping, yoga and swimming laps at Old Town Hot Springs.
Maren McCutchan, Adviser
Maren is a Colorado native, originally from Fort Collins where she graduated with B.A. in Communications and Business Administration from Colorado State University. As the Digital COmmunications Manager for Steamboat Ski Resort, Maren acts assists with social media and public relations efforts. When not she's not at work, she enjoys hiking, snowboarding, cooking, learning about wine, and traveling. She is also involved in our community, having served on the IMPACT100 Steering Committee and is a graduate of Leadership Steamboat and City 101.
Matt Smith, Adviser
Matt grew up in western New York and received his undergraduate degree in Chemical Engineering from the University of Virginia. After graduating, he took a position in the oil and gas industry where he has remained for the last 15 years. After a brief stint in the Rockies, he moved around for various positions across the Gulf Coast and then California, but always wanted to get back to the Rockies. After receiving his MBA from CSU-Bakersfield, an opportunity to get back to Colorado presented itself and Matt jumped at the chance, becoming the Operations Manager for a small oil and gas company. After a couple of years of living in Steamboat, but commuting to Moffat County and SW Wyoming, he had the opportunity to move his office into town, which has allowed him to become more active in the community, including YPN. During his time off, Matt loves to spend time with his wife and kids, including skiing, hiking, camping in their family tent trailer, fishing with his young children, and pretty much anything outdoors.
Kendall Yeager, Adviser
Kendall was born and raised in Steamboat Springs, and is a 4th (at least) generation local. She received her B.S. in Business Administration in 2015. Kendall works as the Development Coordinator at Northwest Colorado Health. She is part of the 2018 Leadership Steamboat class and also serves on the Board of Directors for Girls on the Run of Western Colorado. In her free time, Kendall enjoys skiing, finding and cooking new recipes, training for running races, and a good charcuterie board.
Whitney Neelis, Adviser
Whitney grew up on the front range of Colorado and graduated from Colorado State University with her bachelors in Agricultural Economics. After graduation, she moved to the Yampa Valley to join her husband on his family's ranch in Toponas, where they raise cattle and grow hay. After a few years lending a hand on the ranch and working at various local branches of the Post Office, she had the opportunity to open her own insurance agency with 360 Insurance Company in Steamboat Springs. She currently holds a seat on the Community Agriculture Alliance board as an advisor. Whitney enjoys horseback riding, boating, both water and snow skiing, and many more of the great outdoor activities yielded throughout the mountain area.
Jeff Moncrieff, Adviser
A Canadian, Jeff was born in St. John's, Newfoundland and grew up in the greater Montreal & Toronto areas. Upon earning a degree in Electrical Engineering and Management from McMaster University, Jeff was hired as an outside plant project manager at Bell Canada, Canada's largest telecommunications company. After 18 years and various leadership positions with Bell, Jeff decided to leave 'corporate life' and embark on a different career path. Having developed a love for Steamboat Springs over 10 years of ski & snowboard trips to the area, Jeff decided this was the perfect opportunity to make the move. So, in late 2015 Jeff obtained his investor visa and bought a window coverings franchise. Once in town, he joined YPN finding it to be a great way to make connections, both personal and business, and to be active in the community. When not operating his business, Budget Blinds of Steamboat-Laramie, Jeff enjoys snowboarding, hiking, mountain biking, local events and volunteering for various organizations such as the Chamber and the Routt County Humane Society.
Hannah Hoffman, Adviser
Hannah was born and raised in Atlanta, Georgia and graduated with a BA in Political Science from the University of North Georgia. From there, she worked for a political consulting firm in Atlanta for a year, and soon made the move to Steamboat. A visitor to Steamboat since she was 8 years old, the Yampa Valley has always felt like a home away from home. In a search for like-minded individuals and opportunities to give back to her community, she discovered YPN, and knew she had found the perfect fit. She now works as a travel agent for Steamboat Central Reservations, as well as serves /bartends downtown. When she's not working or volunteering, you can find her hiking/snowshoeing, snowboarding, or enjoying the wonderful restaurants Steamboat has to offer.
Melissa Valrey, Adviser
Born and raised in Southern New Jersey, Melissa Valrey received her Bachelor's Degree in Visual Arts Management and a minor in Business Management from Stockton University in New Jersey in 2008. Prior to graduation, she attended Lorenzo de' Medici International Institute in Florence, Italy to complete her thesis on Italian Renaissance Old Master Portraiture and Appraisals. Melissa followed her heart to Steamboat Springs in 2008. She joined the Sales Department at The Steamboat Pilot & Today in 2010 and then transitioned to Colorado Group Realty's Marketing Department in 2011. In 2014, she took a position with Steamboat Sotheby's International Realty as The Boyd Team's Marketing Coordinator. During her spare time, Melissa enjoys reading, hiking, swimming, volunteering, playing softball and spending time outdoors enjoying all that the Yampa Valley has to offer!
Jae Seifert, Adviser
Jae Seifert moved to Steamboat Springs in 2014 from Northern Minnesota and now owns The Mac Ranch Steamboat and WZ Outfitters. He enjoys riding his dirt bike in the summer and riding his snowboard in the winter.
Reed Jones, Past Chair
A Texas native, Reed attended Lake Forest College, north of Chicago, for two years. A summer in Grand Lake perpetuated a move to Winter Park. After two years fully submersed in the mountain lifestyle, she opted to finish her journalism undergrad at CSU. Degree in hand, she headed back up to the mountains to a variety of jobs. A few years in Stowe, Vermont solidified her love of Colorado. She headed back to eventually take a sales position with TV18 in Winter Park. This then brought her to a position in Steamboat as Advertising Sales Consultant and Host for Steamboat TV18 in September of 2012. Most recently, she was started The Jones Standard, an event and wedding planning business.
Connect with YPN
Keep up with upcoming events and opportunities by subscribing to the YPN e-newsletter below. "Like" the Steamboat Springs Young Professionals Network on Facebook to get updates on events and the YPN's community involvement.
To receive additional info or for additional questions about the Steamboat Springs Young Professionals Network, please contact Sarah Leonard.