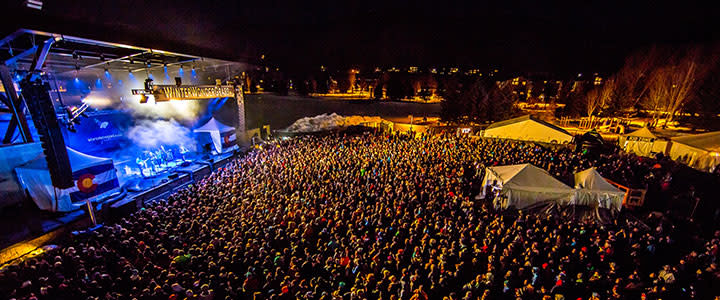 Winter is upon us in the Rocky Mountains and that means the return of the magical WinterWonderGrass Festival. For over a decade now, this bluegrass festival has been calling Steamboat Springs, Colorado home. The three-day festival focuses on building an authentic community filled with food trucks, cocktail bars, beer tastings, a kid's zone, coffee bar and more. All of this plus the best in bluegrass, Americans, and roots music to form the most welcoming environment in majestic mountain towns. Steamboat Springs is happy to open its arms wide to welcome the bluegrass faithful for three days of music, microbrews, and infamous Champagne Powder ® skiing.
Having gained incredible popularity, the show is likely to sell out. If you weren't fortunate (or fast) enough to snag tickets, have no fear: there is still plenty to do in our welcoming Colorado mountain town. To make sure your experience is the best it can be, here are some quick insider tips to keep your weekend rockin':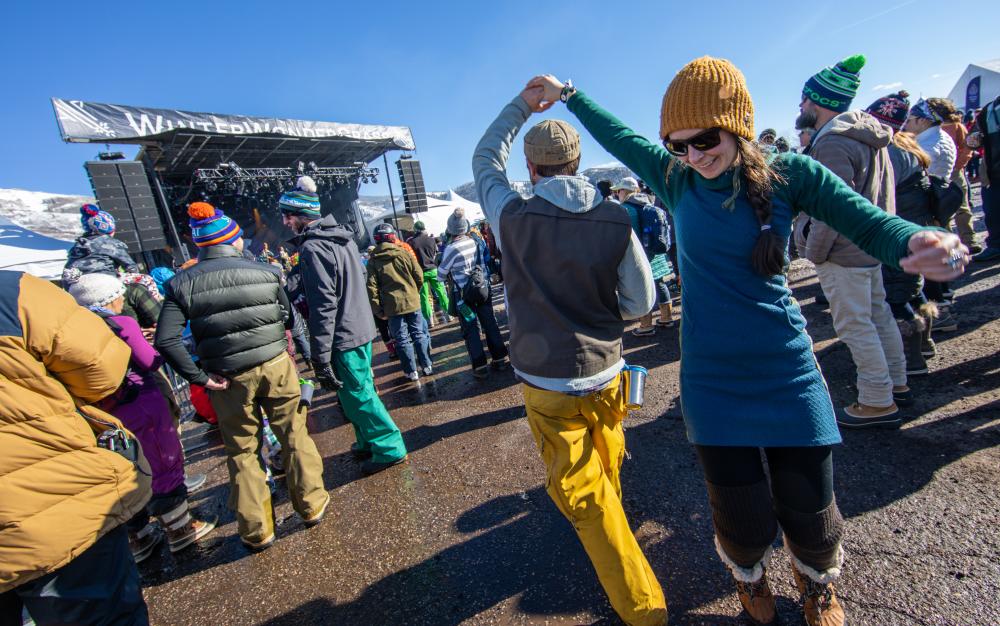 Breakfast
Breakfast (or brunch if you happen to roll out of bed a little later) is the best way to start your day. Steamboat boasts a great selection of amazing restaurants. Our go-to spot is Creekside Café. With delicious cocktails, strong coffee, and the best eggs benedict in town, you're sure to find something for everyone. Located in the historic Soda Creek building, this location is tucked off the main street to create a more intimate dining experience. They do not take reservations, so make sure to stake out your spot early to avoid a wait. Check out all of the local breakfast spots here.
WinterWonderGrass After Dark
Looking for more music? WinterWonderGrass After Dark will keep the party going with shows all over town including the Chief Theater, Schmiggity's, the Steamboat Grand and the top of the gondola at Thunderhead Lodge. Hop on the free city bus if you are headed downtown. Buses run every 10-15 minutes throughout town. Check out the city bus schedule and other transportation options so you aren't left out in the cold.
Rejuvenation & Relaxation
After a night of dancing and boot-stomping, recovery is necessary. Get your much needed R&R while you soak your tired bones in one of our famous local hot springs. Old Town Hot Springs is conveniently located downtown with several spring-fed pools, a fitness center, massage studio, and coffee shop for those needing a little caffeine boost. If you want to venture a bit out of town, a visit to Strawberry Park Hot Springs will fill your soul and mend your body. Located less than seven miles from town, Strawberry Park offers therapeutic thermal pools and a beautiful mountain setting.
Craft Libations
Like Colorado craft beer? Then check out the four breweries that call Steamboat home. Made right here in the Yampa Valley, the beers featured at these breweries are some of the finest you'll find in the state. And in a place like Colorado, that's saying a lot! Along similar lines, sample some Warrior Whiskey at the Steamboat Whiskey Company, our first and only craft distillery.
Winter Activities 
Don't forget your skis and board! Not a skier? There's plenty of activities for non-skiers in Steamboat Springs. Check out our top 10 winter activities here and choose your own adventure.
For more information on WinterWonderGrass Festival, click here.