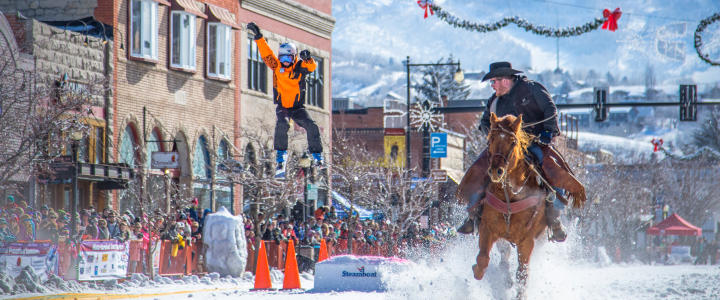 Summer in the Yampa Valley is truly incredible, but Steamboat residents live for the WINTER! While the rest of the country kicks into hibernation mode for the winter, Steamboat is coming to life. Skis, snowboards, snowshoes, and sleds emerge from storage. Thick winter hats, scarves, and gloves become daily staples. Subfreezing temperatures don't stop residents from attending any of the spectacular winter events held here in Steamboat Springs, Colorado. From the Winter Carnival to the Free Concert Series, there's always something to look forward to in Steamboat!
Winter Carnival (February 5th-9th)
Winter Carnival is a Steamboat tradition dating back more than 100 years. Originally started by the Steamboat Springs Winter Sports Club as an antidote for cabin fever, this event still brings out the wackiest that Steamboat has to offer. Watch full grown adults ride snow shovels pulled by horses down Main Street and skiers jumping through fiery hoops on Howelsen Hill. Saturday night, get cozy at the base area of Howelsen Hill or on Yampa Street to watch illuminated skiers make perfect turns on the mountain, followed by the Lighten Man, a gentleman in a lighted suit that kicks off the evening fireworks display. The 9th Street pedestrian bridge is a great spot to snag killer views of this event.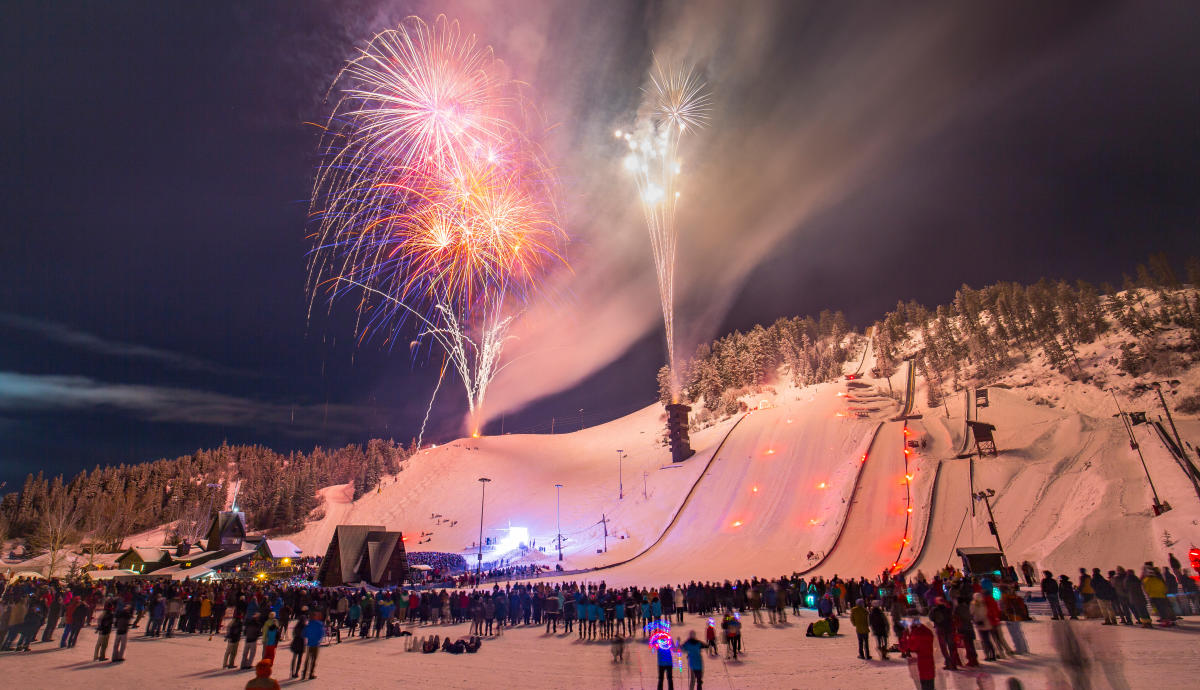 Winter Wondergrass (February 21st-23rd)
If you're a bluegrass lover, you won't want to miss Steamboat's original winter bluegrass festival; Winter Wondergrass. Now celebrating eight years as a signature winter event in Steamboat, Winter Wondergrass is a multi-day concert series that brings together some of the top-performing folk acts from around the country. Be sure to bundle up! This concert series is outside in the elements, but don't worry, you'll warm up fast dancing in the crowds and you'll never forget the ambiance of live music in the falling snow.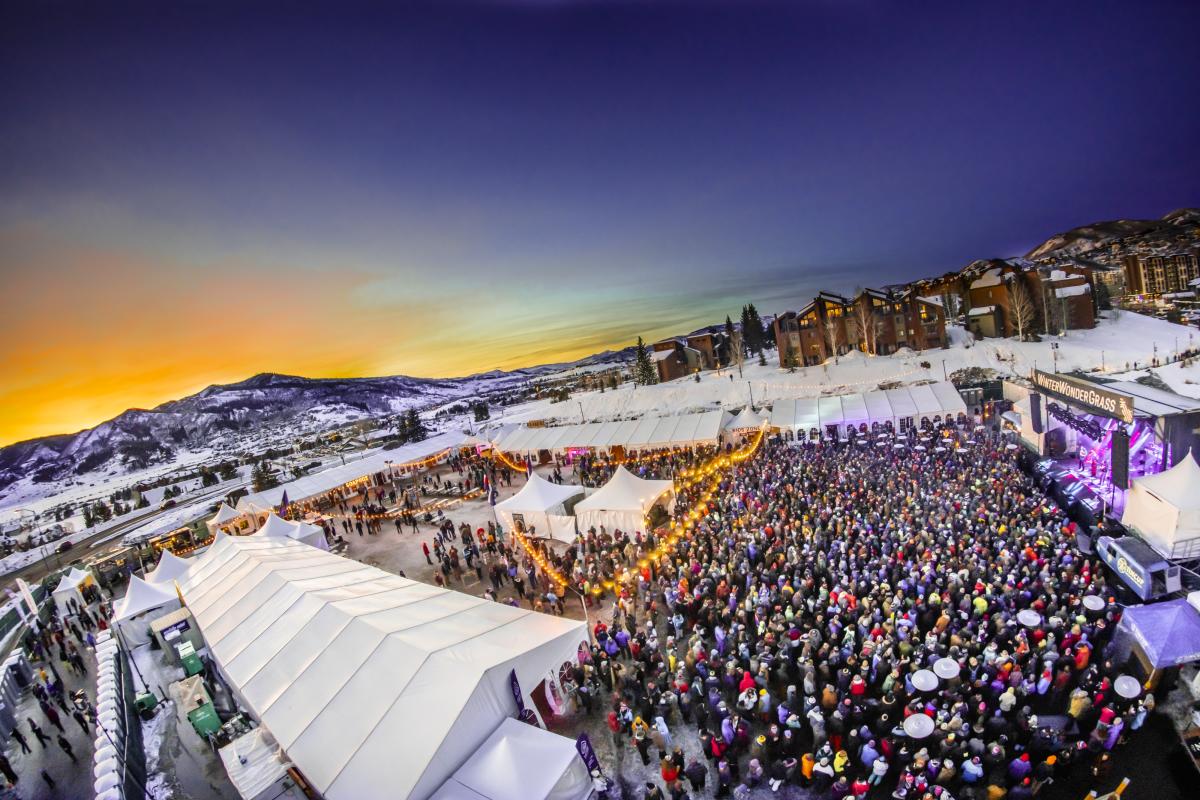 First Friday Artwalk (Every First Friday)
Stretch your legs and soak in the local art scene each first Friday of the month. Downtown art galleries and maker spaces collaborate to host this relaxing event. Grab a copy of the Steamboat Pilot newspaper for a map of the participating galleries and enjoy your own self-guided tour of downtown Steamboat. You'll see works by local painters, photographers, sculptors, and more ranging from landscapes and wildlife portraits to abstract. This is the perfect opportunity to pick up a one of a kind Steamboat souvenir that will last a lifetime. 
Free Winter Concert Series (March - April)
Saturdays in March and April, ski straight to the free concert series held at the base area of Steamboat Resort. The free winter concert series highlights national, regional, and local musical acts. This is the perfect opportunity to gather the entire family after a full day of skiing to unwind and enjoy all of the amenities of the Steamboat Resort base area. Purchase adult beverages and hot chocolates at any of the outdoor patio bars and get cozy in the adirondack chairs.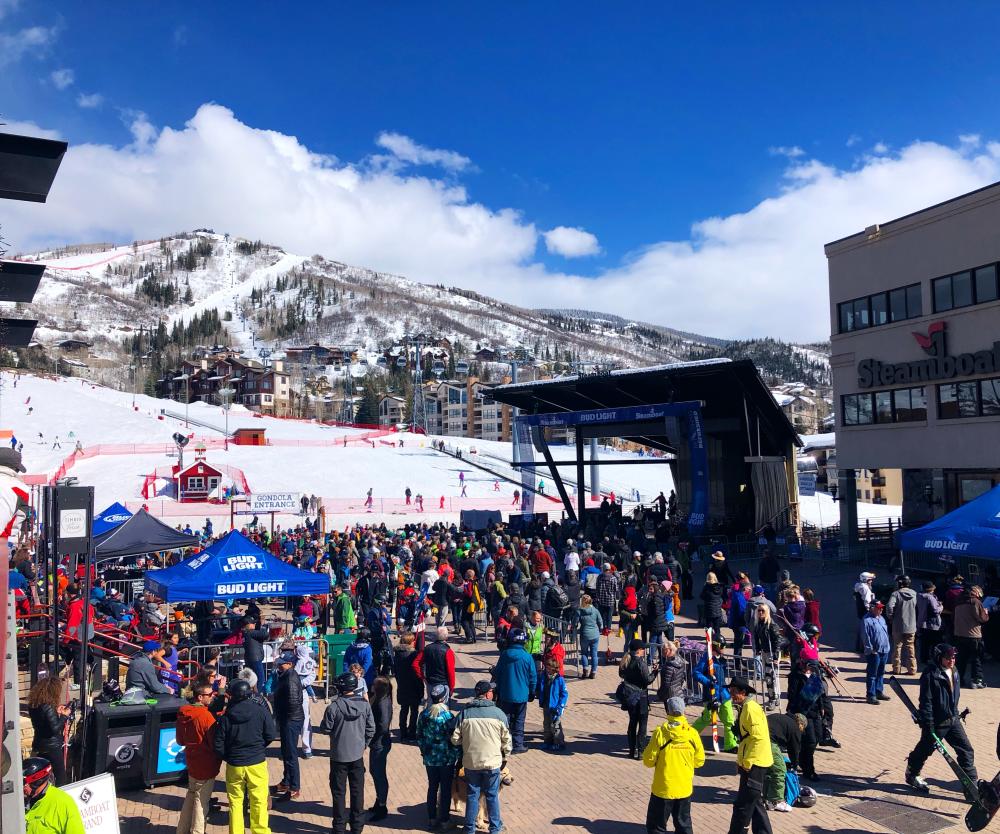 Cody's Challenge (April)
You couldn't ask for a more authentic way to support the Steamboat Ski Patrollers than with Cody's Challenge! This race was created to benefit professional ski patrollers by awarding scholarships for continuing medical education. Dozens of local and regional athletes come together to compete in this uphill and downhill ski race at Steamboat Resort. Whether you attend as a spectator or participant, you'll never forget the infectious energy and enthusiasm brought by the local community for this epic winter event.