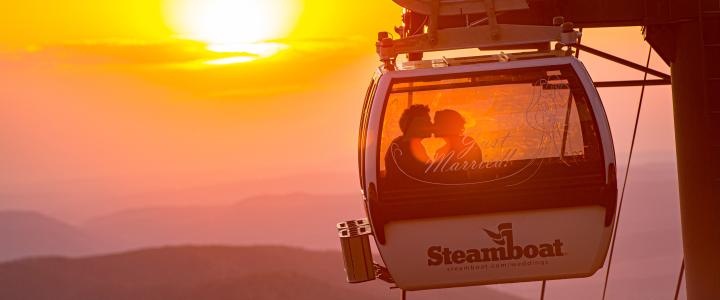 Valentine's Day is fast approaching, and lovebirds near and far are scrambling to think of the perfect way to spend a memorable day with their special someone. Fortunately for those who find themselves in the Yampa Valley, few destinations more romantic than Steamboat Springs. Steamboat in February is a veritable winter wonderland. You can spend the morning taking in views of majestic snowcapped peaks from a Nordic trail, the afternoon soaking in natural hot springs, and the evening strolling through a downtown full of warmly lit shops and restaurants. Here are five Steamboat date night ideas for Valentine's Day with your significant other that neither of you will soon forget!
1. Downtown Dinner for Two
Reserve a table for two at one of the many fine dining establishments in downtown Steamboat. Stop in for a local craft cocktail at the Steamboat Whiskey Company before venturing out under the sparkling downtown lights. For a fine cut of meat and some house-brewed beer, grab a spot at Mahogany Ridge Brewery and Grill. If you want live entertainment paired with award-winning cuisine and a riverfront setting, try Aurum on Yampa Street. Or if you're looking to recreate the spaghetti scene from Lady and the Tramp, Mambo and Mazzola's both serve up fabulous Italian cuisine.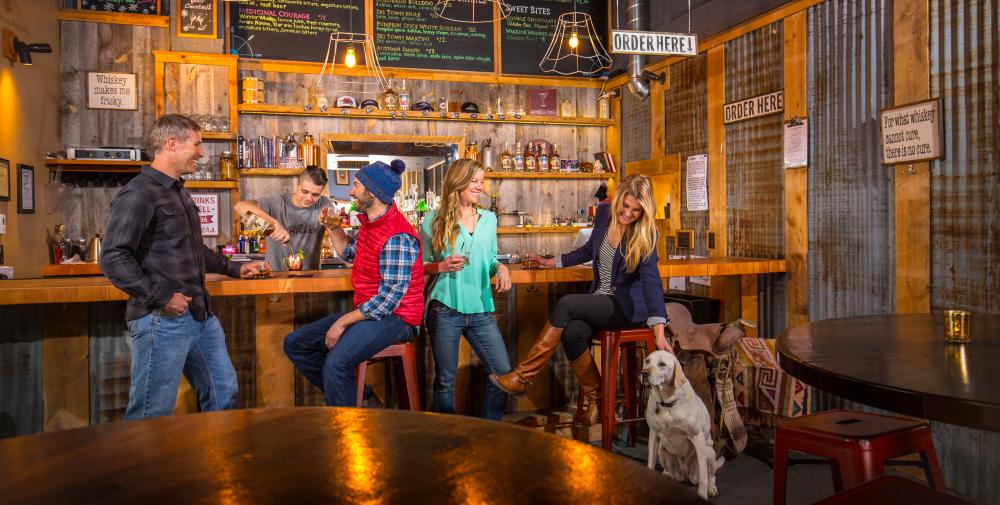 2. Take a Moonlit Snowshoe Tour
Ride the gondola up to Thunderhead and meet up with a Steamboat Ambassador who will take you on a guided evening snowshoe tour of beautiful Mount Werner. Enjoy a peaceful walk upon the sparkling silver snow as you take in the lights of the moon and stars above and the Yampa Valley below. At the tour's conclusion, you will return to Thunderhead for fine food and libations at Hazie's restaurant. Reservations are recommended.
3. Escape at Strawberry Park Hot Springs
Strawberry Park Hot Springs is already a popular attraction among locals and visitors alike, but did you know that you can stay the night? Turn your date night into a mini getaway at the hot springs by renting one of the several cabins available on the property. Enjoy a snowy soak in the hot springs and then treat yourselves to a side by side couples massage, which you can reserve ahead of time over the phone. Remember to bring a vehicle with 4WD  and snow tires or take the shuttle which runs frequently between the hot springs and town.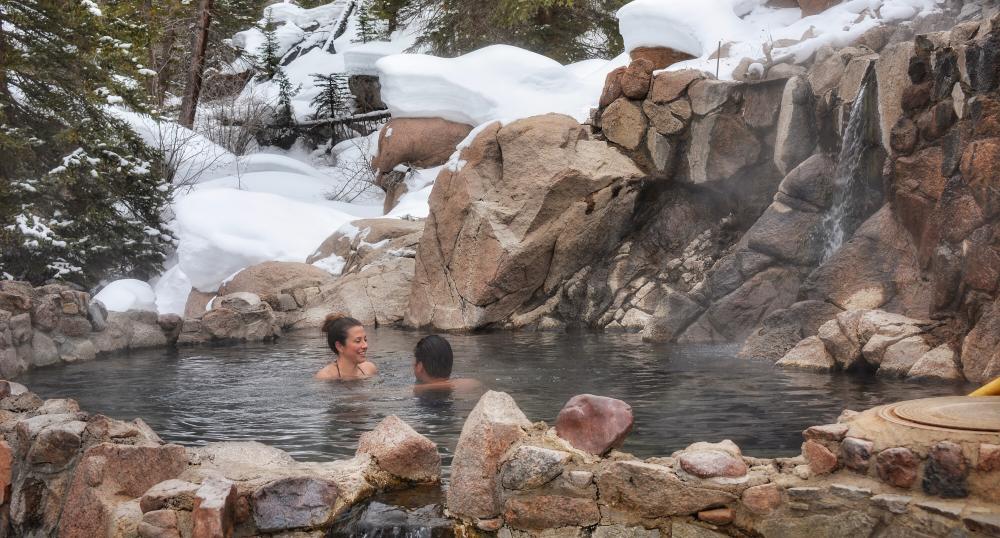 4. Learn How to Throw at Pottery Class
What could make for a more romantic date night than learning something new together? Sign up for a class at Warehome Studios and create some ceramic pieces to give to each other as gifts. Their small classes create an intimate environment perfect for you and your loved one to spend together. The pottery and memories that you create will be treasured for years to come.
5. Nordic Skiing with Pizza & Beer
Head over to Haymaker Nordic Center for a day of cross country skiing near beautiful Catamount Lake. Spend the afternoon traversing the rolling groomed terrain and enjoying the majestic mountain vistas. After you've worked up an appetite, head into town for some excellent locally crafted brews and pizza. Storm Peak Brewery and How Ya Doin' Pizza is the perfect combo located on the West side of town. You can also check out Mountain Tap Brewery downtown which serves signature Neapolitan-style pizza.