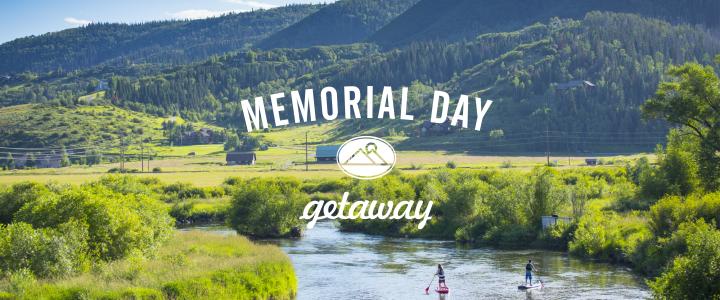 The best restaurants and activities in town. 
Memorial Day is often considered the unofficial start to summer. Those long, snowy winter days are in our rearview mirror, ushering in rushing waters, popping wildflowers and green hills all around. Whether your style is lounging by the pool or kayaking down the river, we've compiled a weekend full of options for anyone ready to kick off summer. 

Need a place to hang your hat? Check out our lodging listings, from downtown hotels to condos and homes on the mountain. 

Friday
Start your visit to Steamboat off right by filling up your stomach to get ready for the long weekend ahead. Located between downtown and the mountain, Freshies offers a full menu of healthful, delicious options sure to satisfy any appetite. 

Get your mountain legs in shape by taking a hike up Emerald Mountain, located right outside of downtown. When other higher elevation trails are still drying out, Blackmere Road is often ready to go, offering picturesque views of downtown. Another great way to get acquainted with Steamboat Springs is to discover its namesake- hot springs! Take a walking tour of the mineral springs downtown or visit one of the two soaking-friendly hot springs in the area: Old Town Hot Springs or Strawberry Park Hot Springs. 

When all that walking (or soaking) works up your appetite, head downtown for dinner. For a fantastic dining option, it's hard to beat Aurum where, weather permitting, you can dine al fresco on the Yampa River. Or head to Aurum's sister restaurant, small plate restaurant Table 79 Foodbar, a local favorite known for elevated comfort foods that focus on seasonality and local ingredients. 
Steamboat Springs is home to top-notch art museums and galleries, and a trip to our creative mountain town wouldn't be complete without including some in your visit. The Steamboat Art Museum is currently highlighting women artists of the west and is open for an after-dinner stroll. 

Saturday
Start your day at one of Steamboat's best breakfasts spots, Winona's, where the cinnamon rolls have been delighting diners for years. Arrive early; weekend breakfasts are always a popular affair. 

After breakfast, head up to the Steamboat Ski Area and check out the Land Up, a summer time activity zone for kids of all ages. Zipline, rick climb or just relax by the creek and soak it all in. Access to the top of the mountain is limited this summer as the Ski Area prepares for a new gondola for winter 2019/2020, but you can ride a chair lift or hike the bottom portion of the mountain. 

For incredible sandwiches and soups, visit The Paramount, located in Torian Plum Plaza at the base of the mountain. Don't forget the fries!

After lunch, head downtown and check out two things that pair perfectly: bikes and brews. Rent a cruiser bike from Ski and Bike Kare and check out the many breweries (and even a distillery!) in town. All the libation stations are a short distance from the Yampa River Core Trail, so access is easy and convenient if you plan to raise a pint or two (or three). Start down on Yampa Street at Mountain Tap then make your way to Steamboat Whiskey. Head back to the bike path over to the west side of town where both Storm Peak and Butcherknife Brewery await. Complete the circuit with dinner at Mahogany Ridge Brewery & Grill, whose dipping sauces are delectable. 

Another great indoor option is the Crooked Key Escape Room, located right next to Mahogany. Choose from one of three adventures where participants must solve puzzles and test their teamwork skills to escape under an hour. Their western-themed game, Escape from the Old West, features local history and lore.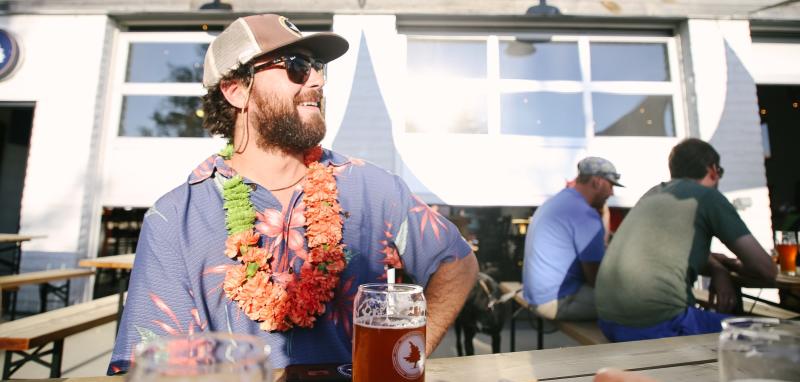 Sunday
Belly up to brunch at Creekside Café, a local favorite on the banks of picturesque Soda Creek. The eggs benedict are legendary, and if you've got a big appetite, the Waffleaughagus will be the breakfast you write home about. Their outdoor space is a great way to while away the Sunday brunch wait time. 

Work off all that waffle with a morning on the Yampa River. Kayaking is great this time of year, and Mountain Sports Kayak is the place to go for lessons and equipment rentals for kayaks or stand up paddleboards. Lessons or a tour are recommended if you're new to the sport or unsure of the local conditions. There are also numerous parks along the river to watch others try their hand at navigating the river.

Memorial Day is also a great time to take advantage of downtown Sidewalk Sales. Lincoln Avenue is home to dozens of unique shops that carry everything from housewares to cowboy boots, and this weekend is the best time to score a deal. 

For an afternoon pick me up, head into Off the Beaten Path Bookstore and Coffeehouse. The Cowboy Cookies are the perfect complement to that bestseller you've been looking for. 
For dinner, check out Latin inspired Besame, a newer addition to the restaurant scene and sister restaurant to Mambo Italiano. Both spots offer delicious regional fare not often found in mountain towns. 

Looking for more excitement? Go bowling! Snow Bowl is a recently revamped version of a long-time favorite spot, complete with state-of-the-art scoring, a full bar and other games.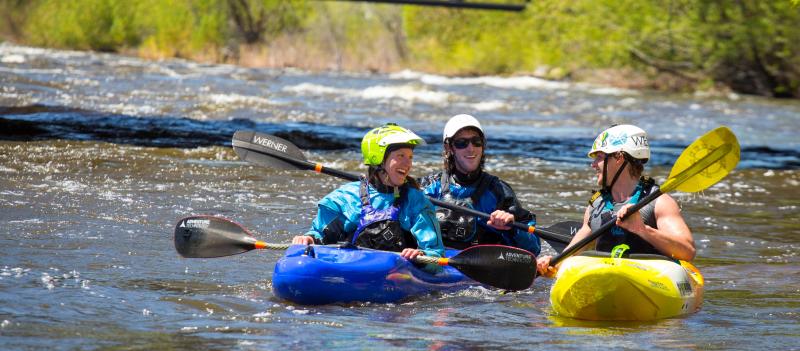 Monday
With all the activities, dining options and views to enjoy, we don't want to lose sight of the heart and soul of Memorial Day weekend - remembering and honoring those who sacrificed everything for their country. Each year, the Veterans of VFW Post 4264 and American Legion Post 44 conduct the service to honor those who have served in the armed forces at the Steamboat Springs Cemetery. Steamboat Springs Transit provides bus service to the cemetery from the transit center west of town. It's a fitting way to cap off your weekend in the Rocky Mountains. 

Finish off the perfect long weekend in Steamboat Springs with a visit to the area's top attraction: Fish Creek Falls. Above-average snowfall this winter means the falls are raging and primed for a perfect photo op. Just a short hike (1/4 mile) from the parking lot, the falls are easy to access.