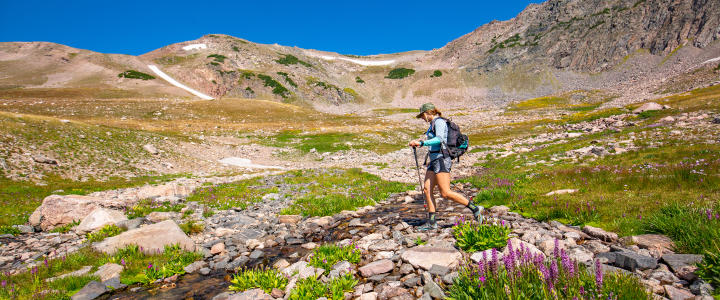 Insider Tips for Escaping the Crowds
Steamboat Springs may be a small mountain town, but that doesn't mean we don't pack a punch with our access to the great outdoors, and in particular, our wide-open spaces. Visit our mountain town in Northwest Colorado between June and September and you will immediately fall in love with the endless opportunities that await you. The long, sunny days stretch into cool, starry nights and make every activity a pleasure. Escape the crowds this summer by visiting Steamboat Springs and try out our top ten activities. There is a local saying in Steamboat: Come for the winters, stay for the summers. Come see why!
1. Go Fishing
If Steamboat weren't so well known as a ski destination, it might be known first and foremost for its fly fishing. With so many rivers stocked with such an abundant variety of fish, Routt County is an angler's paradise. Guide services and equipment can be found at several local businesses including Steamboat Fly Fisher, Straightline Sports, Bucking Rainbow Outfitters, Yampa Valley Anglers, and Del's Triangle 3 Ranch.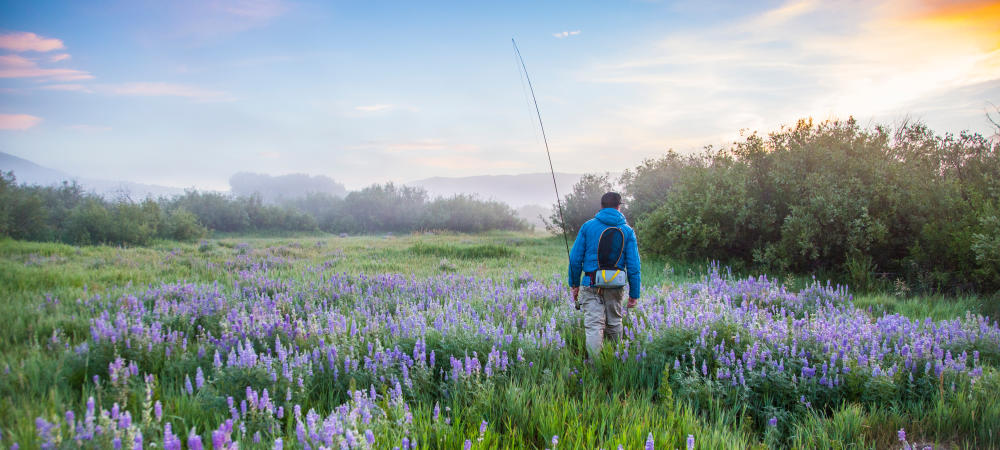 2. Go Mountain Biking
Biking options are available for both experienced riders and beginners, for the downhill crowd and cross-country riders. The single-track trails are accessible right in town, so hop on your bike and then end up on Lincoln for one of our many happy hours. Road and gravel riding are popular on our county roads. Head to the Steamboat Visitors' Center for information on local trails. For repairs, equipment, and friendly insider tips, visit one of the many fine local establishments that cater to cyclists such as Steamboat Ski & Bike Kare or Ski Haus.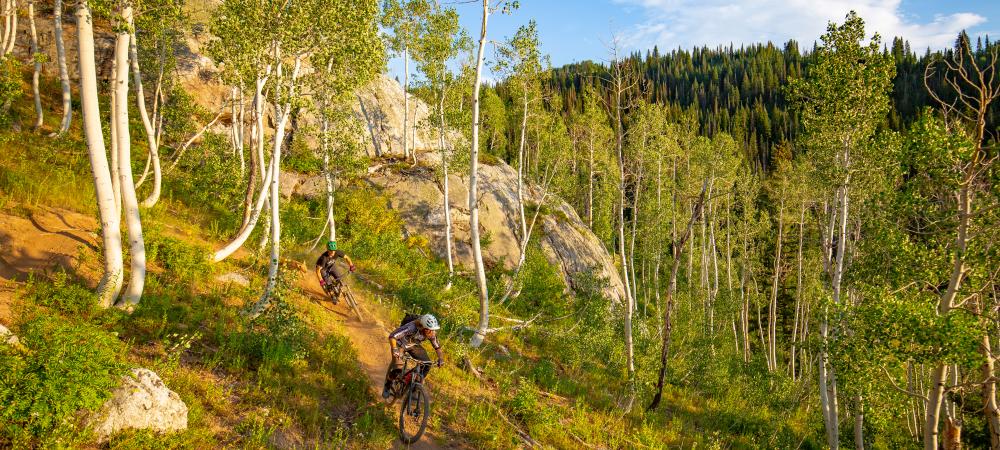 3. Ride in a Hot Air Balloon
Offering stunning views of the Steamboat Springs area, the Flat Top Mountains, and an inactive Volcano to the North, called Hahn's Peak, Wild West Hot Air Balloon is sure to make your trip unforgettable. Their early morning flights include a continental breakfast, a champagne ceremony after the flight, and a personalized flight certificate. This is the perfect splurge activity to enjoy without crowds and with your friends and family. Rates and information about booking can be found here.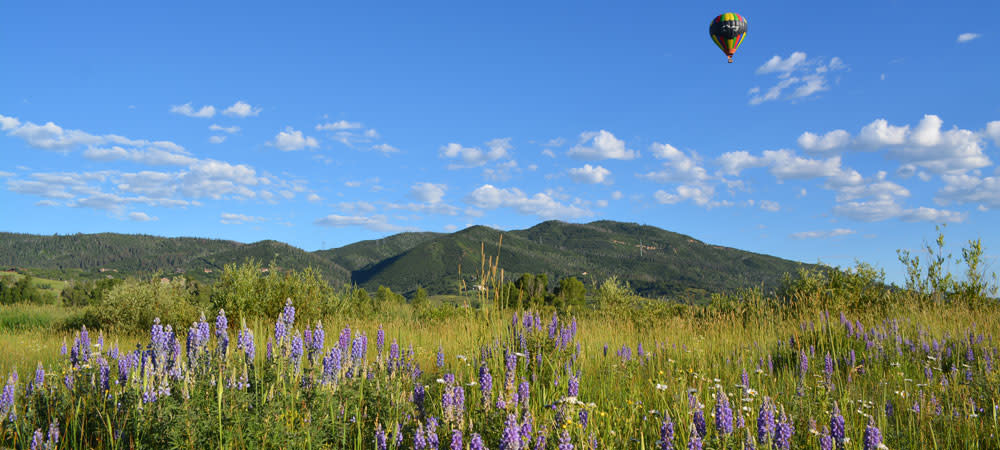 4. Go On a Hike
Don't forget your hiking shoes! Our multi-use trails are perfect for hikers to enjoy alone, with friends, or with their pups. Choose from trails that start and end right in town or opt for a more secluded hike by venturing up to North Routt. Steamboat Springs is also a Gateway Community for the Continental Divide Trail. Hop on the CDT for a few days of backpacking or simply for a day hike to witness some of the best wide-open spaces our state has to offer. Learn more about all our trail and hiking options here.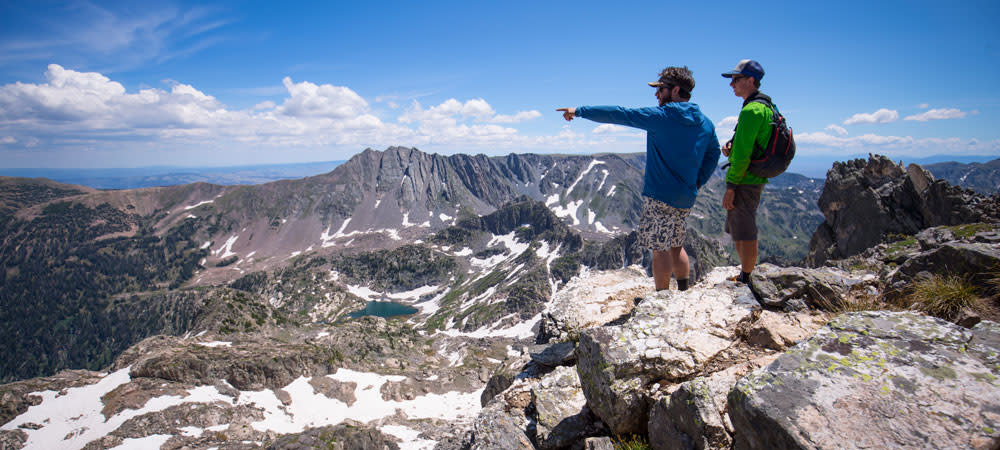 5. Check Out the Botanical Gardens
Looking for some serenity? Relax at the six-acre Yampa River Botanic Park, home to 50 gardens, ponds, benches, and sculptures with plenty of space for you to spread out and relax. Located beside the Yampa River Core Trail, this project is funded and overseen by a volunteer board of directors who work to bring this gem of natural and human artistry to the community. The park provides an escape for you without straying from town and a wonderful place to view much of the spectacular native flora that Northwest Colorado has to offer.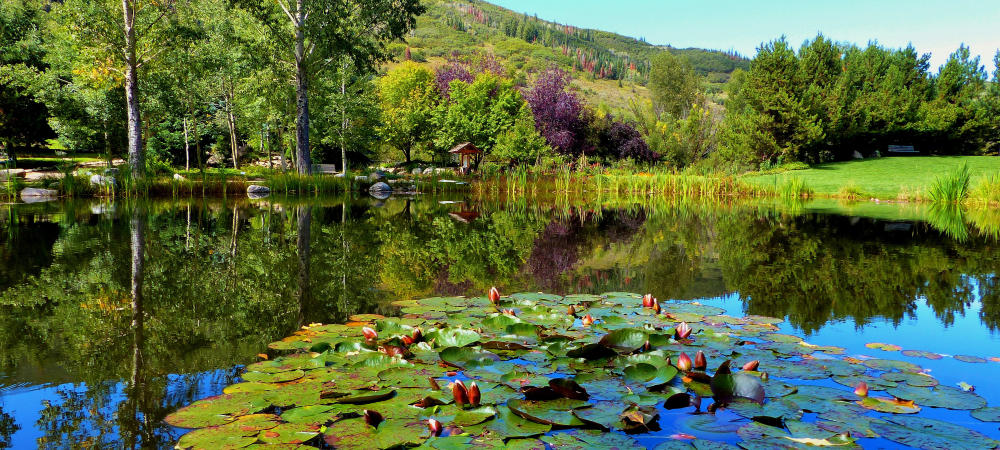 6. Soak in the Strawberry Park Hot Springs
Whether you're looking for a fun afternoon for the family or a leisurely soak for those sore legs after a day of mountain biking, Steamboat's hot springs are the perfect way to put an exclamation point on the ultimate Colorado summer getaway. Drive, shuttle, or hike to Strawberry Park Hot Springs 20 minutes outside of downtown Steamboat Springs and enjoy a relaxing getaway in this secluded oasis. The beautifully landscaped natural hot springs nestle right into the mountainside overlooking aspen trees and a running river. Read more about our hot springs here.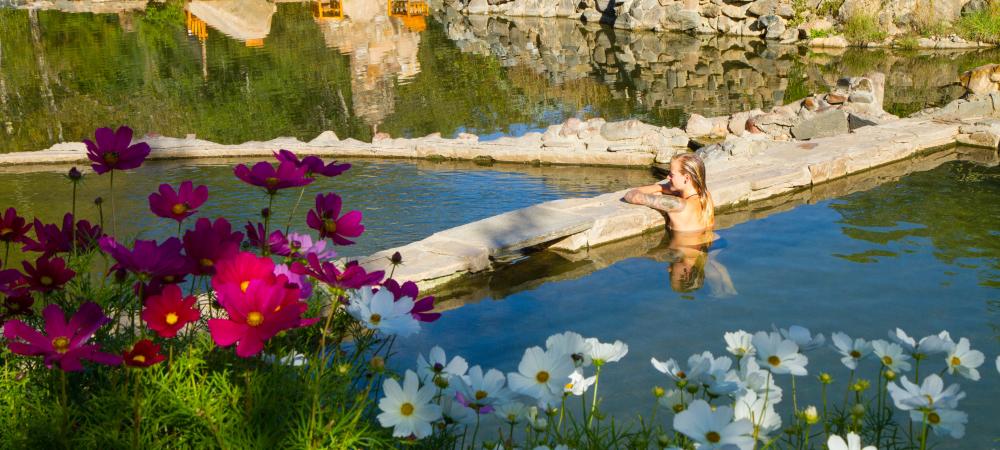 7. Take a Scenic Drive
Steamboat Springs is central to Northwest Colorado's extraordinary landscapes, making the town an ideal home base for a regional road trip or a scenic drive. Explore our secluded county roads winding through the mountains that will require a pull-off at every possible overlook. Discover hidden gem towns and the changing scenery in late summer as the landscape turns to fall. More our on colorful scenic drives here.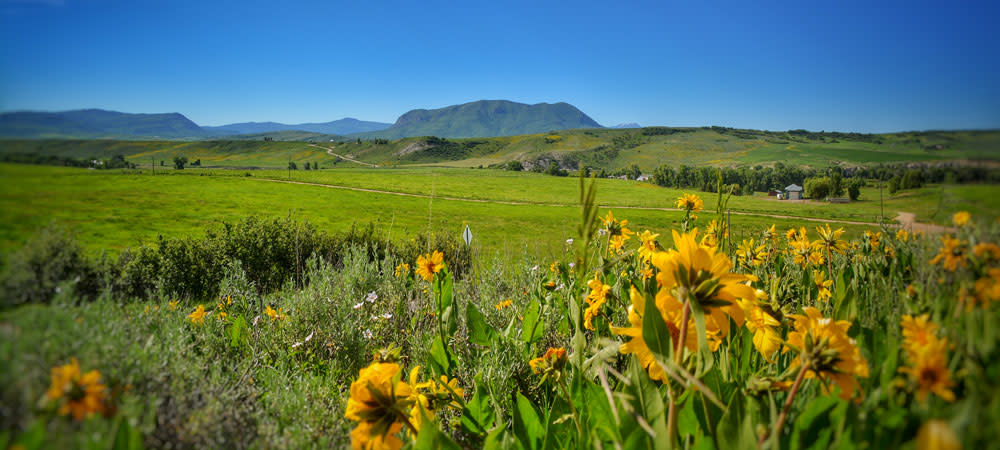 8. Enjoy Steamboat's Downtown Scene
Don't miss out on downtown Steamboat where you can experience our Western heritage and arts and culture scene. Check out classic stores that have been around for decades, view artwork from local artists, and hear live music playing from one of our many patios. We've got dining options for everyone, with many places offering patio seating under the blue skies and sunshine. Breathe in the fresh air as you sip on a local brew and watch the Yampa River flow through town. 
9. Go Backpacking
Steamboat is surrounded on all sides by gorgeous places to hike out and spend a night or two under the stars. From the Zirkels to the Flattops, you can count on beautiful alpine lakes, fields blanketed in wildflowers, and spectacular vistas. Head into Off the Beaten Path to pick up books on area hiking trails, as well field guides to local flora and fauna. Not everyone in your group has the right equipment? No problem! You can rent state of the art Big Agnes tents, sleeping bags and more from BAP!'s red house at 735 Oak Street for a flat fee of $20 per week.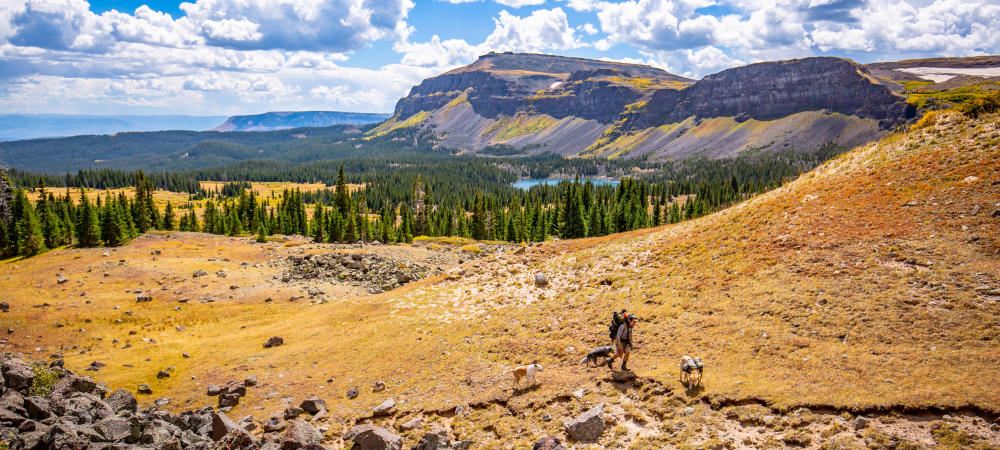 10. Float Down the Yampa
The quintessential Steamboat summer activity just might be slapping on the sunscreen, blowing up an inner tube, assembling a group of friends, and heading to Fetcher Park to put in for a gentle afternoon of drifting down the river in the summer sunshine. Spend a few hours commuting on the lazy Yampa into downtown and then bail out at the 5th street bridge so you can grab a cocktail on a riverside deck. Remember, there are no glass containers allowed on the river and please be respectful and mindful of your natural surroundings. (Don't leave trash in or alongside the river.) Tubes can be purchased or rented at several location establishments.