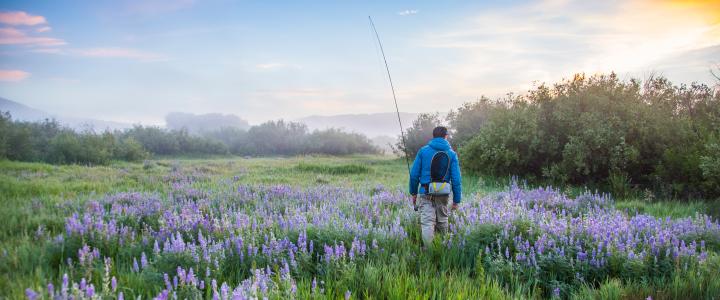 I always get a thrill when I pack for vacation. While you fold or stuff things into your suitcase, it's easy to daydream about all of the adventures you are planning at your destination. When that destination is Steamboat Springs, then there are a few things that you will want to make sure you pack. After all, heading to the mountains means you'll encounter mountain weather, no matter the season. There is a reason Walmart sells fleece all year long! Although there are plenty of local retailers in Steamboat, like Ski Haus and Straightline Sports, to suit you up if you forget something important, it is best to know what to pack in the first place. 
When you are traveling to the mountains, the first thing you can expect to encounter is the weather. Don't like the weather in Colorado? Wait 15 minutes. In 15 minutes, I've seen sunshine turn to cloudy skies, been attacked by hail the size of marbles, and then had the sun peek out behind the clouds, somewhat apologetically when it's all over. If you're visiting in our spring and fall shoulder seasons, where the weather can be unpredictable, it's important to remember a waterproof jacket, closed toe footwear with a tread, and a brimmed hat. Most waterproof jackets will be a lifesaver; ten minutes of rain won't equal two hours of being wet. Wearing a brimmed hat will keep the weather, including the sun, off your face and your head dry. The closed toe footwear is a given, considering the easy ability to explore trails or parks, even from downtown. Bring your favorite sandals for your evening out and remember those trusty sneakers or slip-ons for daytime adventures. One piece of inclement weather gear you can leave at home? An umbrella. I stopped carrying one after the third blew inside out.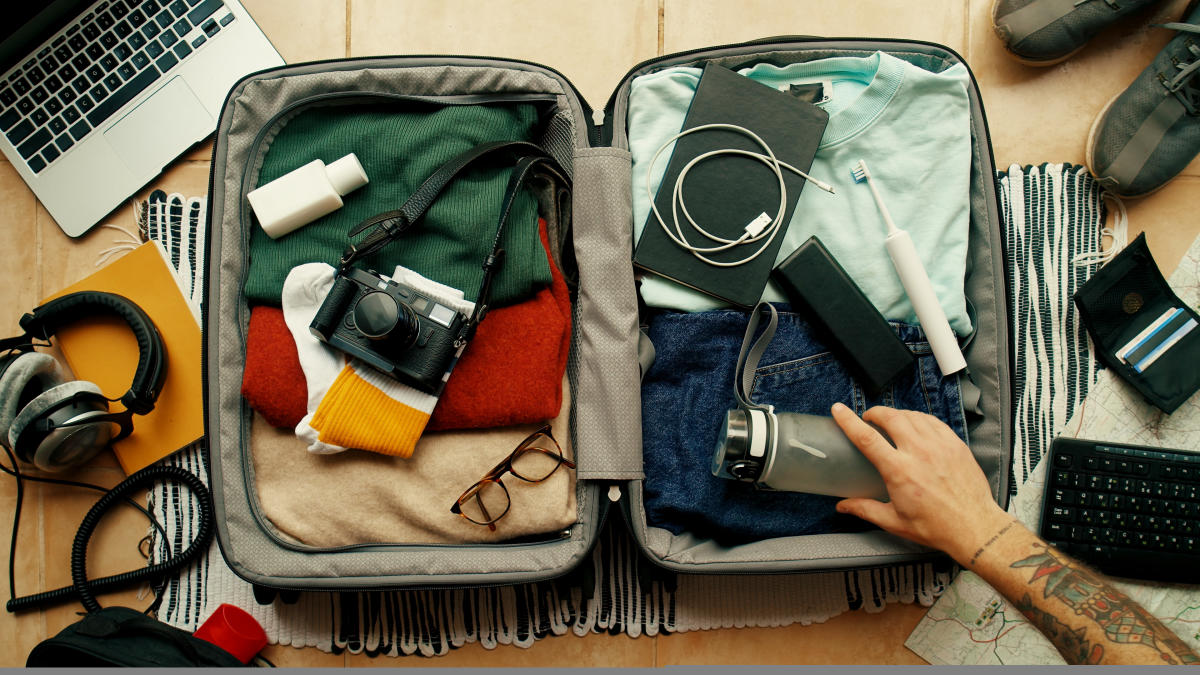 Especially if you're visiting Steamboat Springs in October or later, or in early spring through May, consider that it's likely you'll encounter snow, even if it's just a one-day snow shower followed by a melt. One of the favorite jokes around here is that we have four seasons, but each season repeats. First there's fall. Then there's the first winter, second fall, second winter, first spring, third winter, second spring - maybe even fourth winter before we finally get to summer! I sense you get the drift by now... it's possible to have fifth winter even in summer. Bring a warm sweater or better yet, a down puffy (my recommendation, as they pack down very small) and wool socks regardless of the season so you'll be ready for any surprise snow. And yes, even in the summer these items are necessary. Wool wicks sweat, so wool socks are an excellent hiker's choice for sweaty midsummer adventures to keep your feet dry and blister-free. Depending upon where you have traveled from, you'll be grateful for your puffy after the sun goes down as the summer night temperatures can vary as much as 20 degrees. Instead of rushing through the end of your meal or chardonnay after sunset, you can enjoy the purple mountains' majesty on one of Steamboat's many restaurant patios, nice and cozy.
Steamboat is perched at 7,000 feet in the Yampa Valley, and with that comes a few important tips about our solar star. First, you'll be dehydrated this far above sea level. It may feel great to be sweat-free as you hike up Rabbit Ears, but the dry air makes it difficult to tell that you're sweating and in need of water. Don't forget your one-liter reusable water bottle, and if it is insulated, even better so your drinks stay cool. Whether you are window shopping downtown or huffing up a hill, staying hydrated helps prevent altitude sickness. You'll likely need to drink double the amount of water you drink at home if you're a "flatlander." Secondly, you'll want to remember that 7,000 feet of elevation means you're a mile and half closer to the sun. Sunscreen and sunglasses are must-haves as well. With over 300 days of sunshine a year in Colorado, you'll want to apply 30+SPF anytime you are outdoors. Although sunset is earlier in the fall and spring, the sun is very strong, and you'll likely be out exploring during its brightest hours. That is why an all-day backpack is also essential. It can carry your water, sunscreen, and snacks, and as well as stash your aforementioned jacket.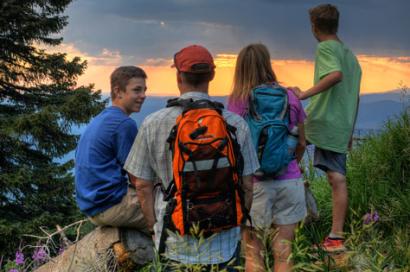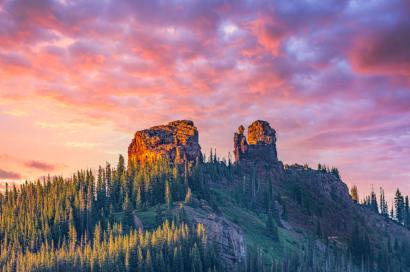 Finally, don't forget a crucial piece of gear: your bathing suit. Summertime in Steamboat means you will recreate on the wild Yampa River: tubing, kayaking, paddleboarding, and rafting. You can even visit some of the river parks to wade in the water with your family, or head to other lakes and reservoirs in the county for fishing and pontoon boat rides. Of course, if you do not prefer the river then you can take advantage of Steamboat's famous hot springs. Old Town Hot Springs is downtown and focused around the original "mother spring" of the town, where the Utes used to bathe for medicinal purposes. You can also head up out of town to Strawberry Park. Both facilities are open year-round, regardless of weather. Spring and Fall are especially great times to visit the hot springs, as the air is cool enough to make a slip into the 100-degree pool toasty and completely relaxing. In summer, you can always jump out of the hot pool and cool off in the nearby cold pool or river, depending upon your location. But just because it's not summer doesn't mean you don't need your suit!