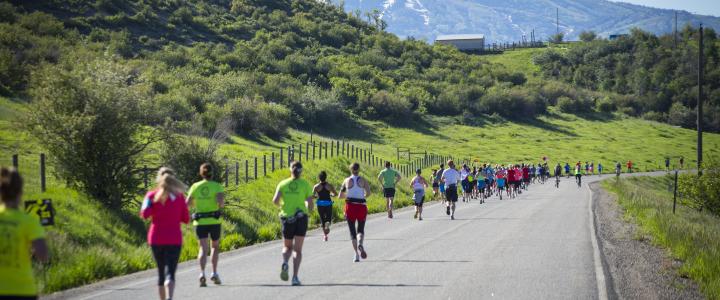 This post is brought to you by Old Town Hot Springs, the Official Training Sponsor of the Steamboat Marathon
You are registered for the Steamboat Marathon, Half or 10K, congrats! Taking the leap and registering for the race is the first step of 1000's before crossing that finish line in the middle of downtown Steamboat Springs.
The easy part is over and now it's time to hit the road (or treadmill) and start prepping for the big day. If you are wondering, what's next, worry not! We are here to help you with some helpful tips on your journey to race day.
Make a Plan
A key to a successful race is starting with a strong training plan early. There are many free training plans available online with weekly mileage recommendations for every experience level. The Fitness Director at Old Town Hot Springs routinely uses The Boston Marathon training plans to prep for her races. Start slow and build up to longer runs. Make time for cross-training days at the gym or in your home and always allow for recovery and rest days. Whatever program you choose, give yourself flexibility to find what works best for you and then make a commitment to follow through.
Your training plan should also include a nutrition component. The food you are putting into your body plays a huge role in your training. Ease into diet changes just as you are easing into longer mileage runs. Making sure your body has the right kind of fuel (whole foods, plants, complex carbohydrates, and healthy protein) will ensure you success on race day. Did we mention the importance of water? Consider a hydration pack as part of your running uniform and make sure to drink plenty of H2O!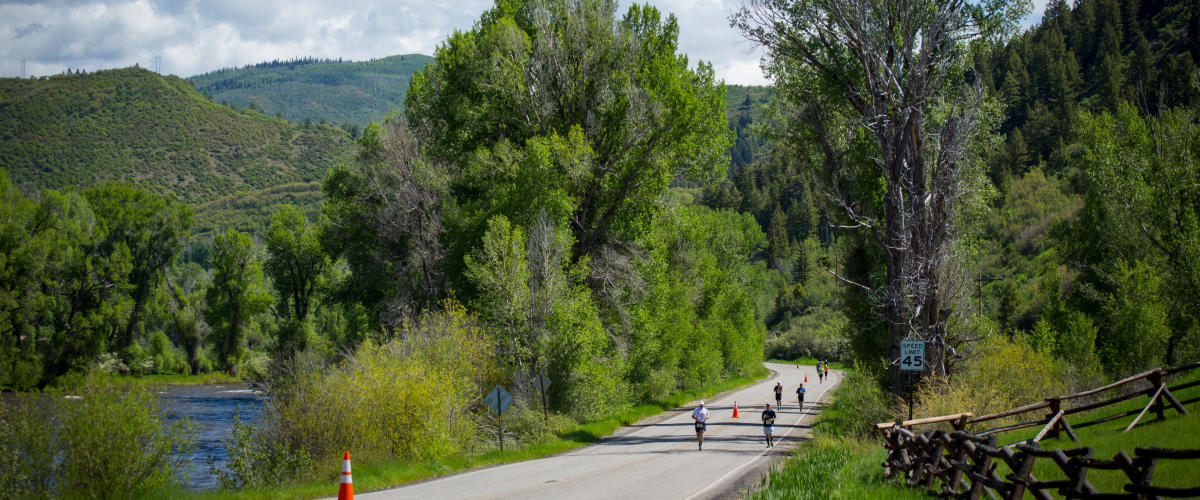 Find Support
If you need more structure and support, consider working with a coach at your gym. Personal Trainers and Coaches can build custom plans based off of their expertise as well as help with accountability. If you're a Steamboat local, Old Town Hot Springs has various programs with personal trainers to help you not just with your running, but also with cross-training. Our Cross Training Program for Runners is a 12 week long course that includes endurance building, running, stretching, custom nutrition tips, running plans, and workout suggestions for outside of class. OTHS also offers Yoga for Athletes (free if you're a member!) every Thursday from 5-6 PM for your less active days that don't including runs.
If you signed up with a family member or friend, try synching up for a run once a week. Having a running buddy can help with accountability, consistency, motivation, and safety. Encouragement from others will help keep you on track with your goals.
Go Easy on Yourself
You know yourself best. Listen to what your body is telling you and give yourself grace to make adjustments to your training plan. If you can't hold a conversation while training, slow down a bit. While it's important to build up to longer runs and more challenging cross training, pushing yourself too hard can often lead to injury. Remember where you started. Tracking your progress can help you see how far you've come and help you to understand what's working and what's not.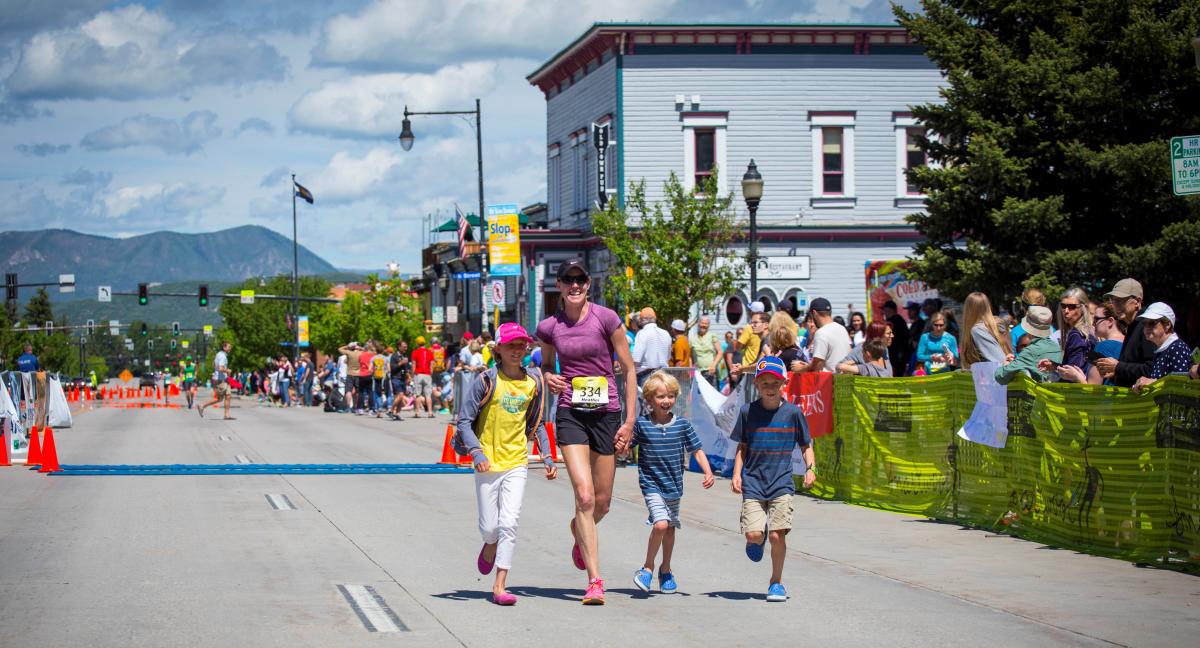 Running the Steamboat Marathon, Half and 10K is no easy feat. We look forward to cheering you on at the finish line this June!