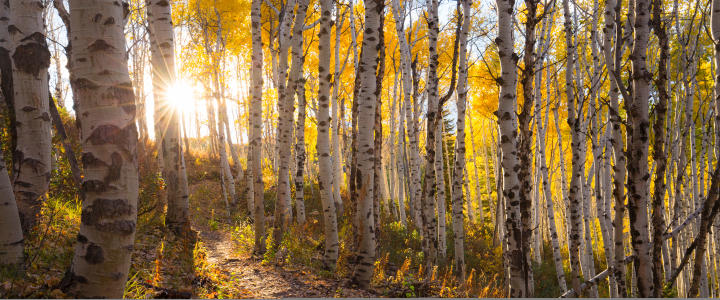 With autumn right around the corner, both locals and visitors to the Steamboat area are counting down the days to an explosion of brilliant yellow, golden orange, and fiery red leaves filling our forests, before they slough themselves off of the aspen trees. Fall is a magically colorful time of year– with it's burst of bright before the winter white comes to greet us– and there is no better way to experience the change in seasons than with a weekend backpacking trip. Luckily, we've come up with three trails that are ready and waiting to make contact with your hiking boots.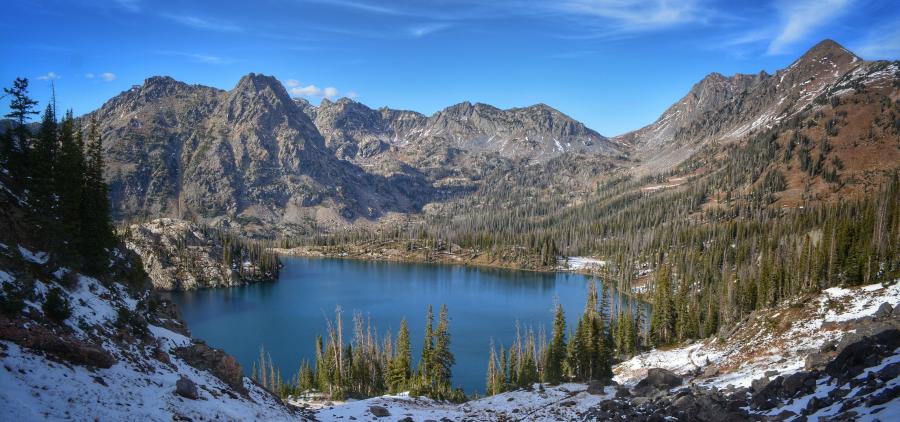 Zirkel Circle
This circuit is probably the most popular backpack near Steamboat– often hailed as one of the best hikes in the area– and for a good reason. The pinnacle of this hike tops out at a stunning alpine lake– called Gilpin Lake– surrounded by jagged, stunning, rocky peaks. If you are an angler, be sure to bring your rod, as there are plenty of streams where you can fish along the way. With 2,463 feet of elevation gain, the hike up can be difficult, so slow and steady wins the race on this hike. You can go either clockwise or counterclockwise. Clockwise will mean a sustained, relatively steep uphill and a mostly steady downhill with some very steep sections, and counterclockwise will give you the opposite effect. Oftentimes, if Steamboat has a snowy year, this trail isn't walkable until late summer and early fall, so August, September, and October are the perfect times to go check it out. 
Length: 10.3 miles
Where to camp: There are multiple dispersed campsites around and near Gilpin Lake. Look for cleared out areas with fire rings. 
How to get there: Just North of Steamboat, take a right at Elk River Road and head North. After 17.7 miles turn right on Seedhouse Road (just past Clark). Continue straight for about five miles (the road will turn to dirt). When the road ends, you are at the trailhead.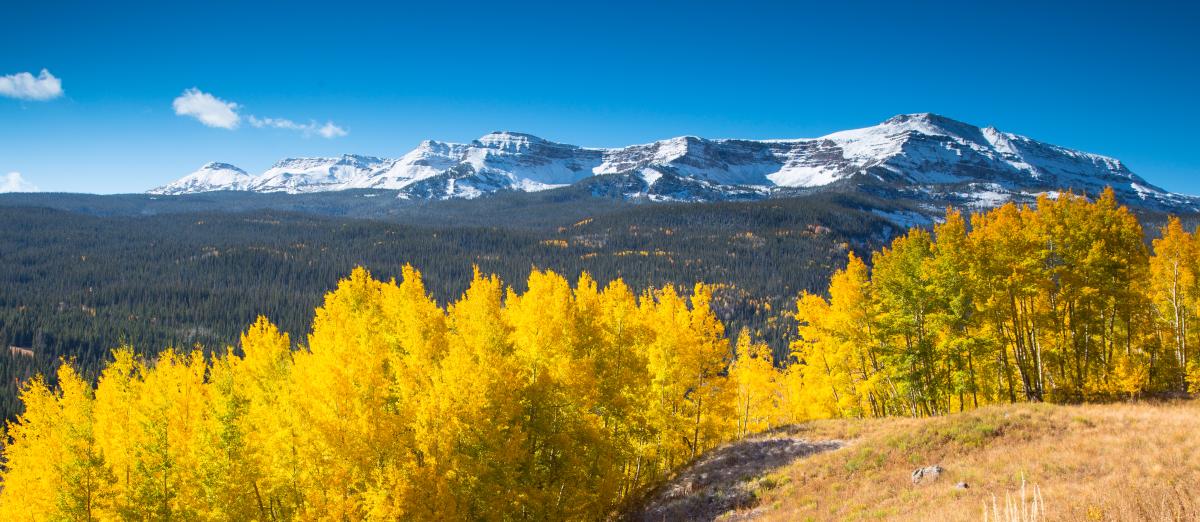 Devil's Causeway Loop
Sometimes called the Great Wall, or Chinese Wall, of Colorado, the "must see" feature, or causeway, on this loop is a dramatic, four-foot-wide ridge that has almost a thousand-foot drop-offs on both sides. Watch your footing! This harrowing section occurs within the first two or three miles, and after that, you will find your feet on a trail above treeline– one that won't make you woozy if you look down. Whether on the ridge or on stable ground, the views on this underrated, overlooked hike are stunners. Although this trail doesn't have many Aspen trees (which are infamous in Colorado for their fall colors), there is a fair amount of shrubbery at treeline and around the alpine lake that turns a beautiful orange-red in the fall.
Length: 10.6 miles
Where to camp: There are plenty of dispersed camping sites after the causeway to choose from. Try getting a spot at the alpine lake. 
How to get there: Head south of Steamboat towards Rabbit Ears Pass. Turn right on CO-131. Stay on 131 for 30 miles. When you get to Yampa, turn right on Co Rd. 7. Stay on Rd. 7 for 17 miles (it will turn into Rd. 900). Follow signs for Rd. 900 until you get to Stillwater Reservoir. Once you reach the reservoir, you are at the trailhead.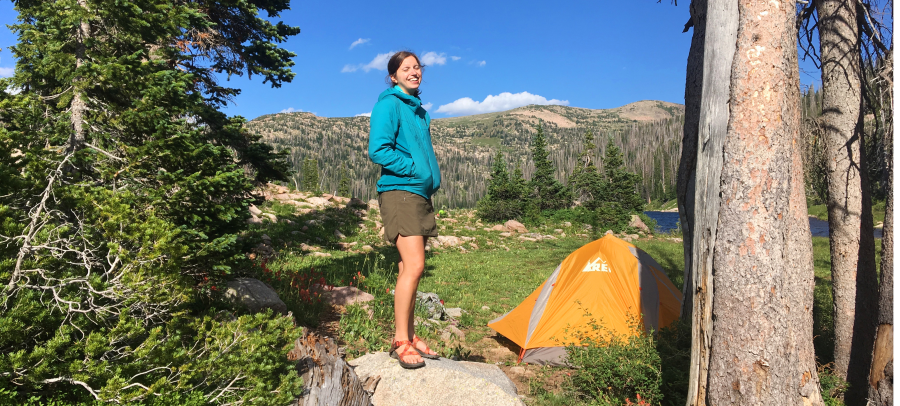 Luna Lake
This rarely visited hike jaunts along the Continental Divide Trail, beginning at the top of Buffalo Pass and quickly landing travelers in the Zirkel wilderness. If you are looking for a hike without a ton of elevation gain or loss, this trail isn't too bad (but remember, you are in Colorado, so there will always be some variance in elevation). Although not many people know about this hike (or perhaps because not many people know about this hike) it is an excellent out-and-back adventure full of vast valley views and engaging terrain. The backpack in is worth it alone, but the drive up buffalo pass to the trailhead is definitely the cherry on top– expect to drink in yellowing aspen clumps dispersed among pines, flashes of gold among the evergreen. 
Length: 9.1 miles (one way)
Where to camp: Camp at Luna Lake– there are some nice spots on the far side of the lake once you reach the shore. 
How to get there: Once in Steamboat, take a right on 3rd and an immediate right on Fish Creek Falls Road. Shortly after, take a left on Amethyst Drive. Then, turn right on Co rd. 38. Drive for 11.8 miles. Begin your hike at Buffalo Pass trailhead. If you get to Summit Lake Campground you have passed the trail head. Travel on Wyoming Trail 1101. Take the left fork at Luna Lake Trail 1168.
Get out there!
People tend to focus on skiing and mountain biking when they visit Steamboat, but this town is also a hiker's paradise. Whether you are choosing a more popular route, like Zirkel Circle, or choosing to take the path less traveled, like Luna Lake, you are sure to enter into some of Colorado's most beautiful backcountry. Don't forget to bring your camera, or– if you're feeling artsy– bring along a book to press some of the fall leaves as a memento.